The Chinese Exclusion Act of 1882-- the first time the U.S. ever restricted immigration based on race and class--was repealed with the signing of the Magnuson Act on this day, Dec. 17, in 1943.
The legal exclusion of Chinese lasted for sixty-one years. The repeal was named for Warren G. Magnuson, a member of Congress from Washington state, where some of the strongest anti-Chinese sentiment was heard. The repeal, however, was still restrictive, opening up Chinese immigration to just 105 visas.
On today's anniversary, here are three things to know about the Chinese Exclusion Act.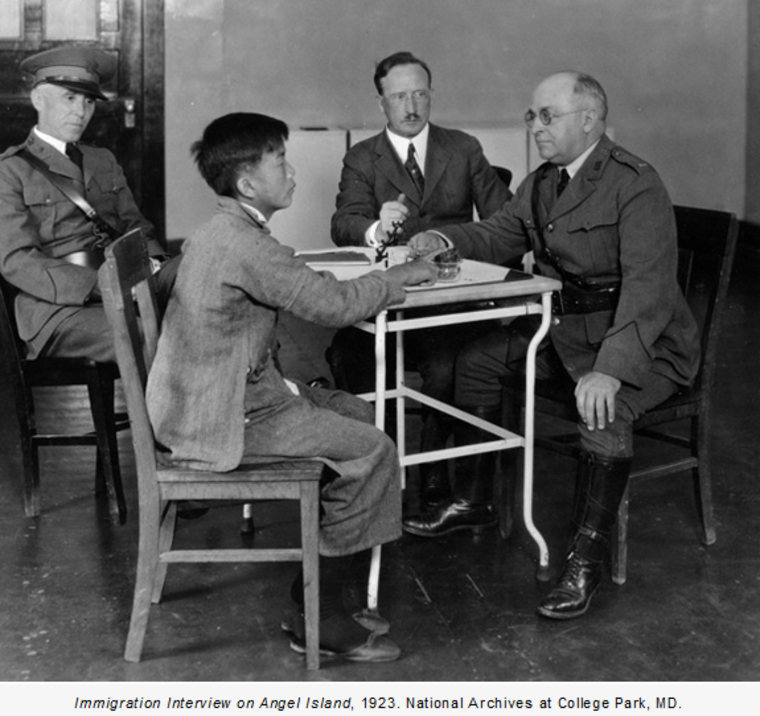 (1) The Arrivals
Originally, more than 35,000 Chinese immigrated to America to work in California during the Gold Rush of the 1840s. But many also found work building the railroad leading the community to grow throughout the West. Conflicts developed in the 1870s and 1880s when White workers saw the Chinese migrants as a threat, according to the New York Historical Society. According to its website: "Anti-Chinese activists branded Chinese as racially inferior and unfit to be part of American society. Chinese and others who supported their presence fought back against such perceptions. However, fear and envy of the Chinese grew to become a national issue—the 'Chinese Question.'"
(2) The Exclusion Act
In 1882, Congress passed the Chinese Exclusion Act that prevented any new Chinese immigration. Exemptions were made for merchants, students, teachers, and diplomats in order to permit trade. Limits were also placed on existing Chinese immigrants who weren't allowed to naturalize as Americans.
(3) Life Under the Exclusion Law
The implementation of the law made tracking Chinese immigrants difficult. Identity cards were distributed. Those who traveled from the U.S. to China and back were often subjected to detention and extensive interviews upon their return at San Francisco's Angel Island. The law also posed problems for legal immigrants before the exclusion who had Chinese American babies in the U.S. Their birth right to U.S. citizenship was upheld by the Supreme Court in the Wong Kim Ark case, which is still the legal standard today.