May 23 was supposed to be a happy day. After roughly a three-year wait, Xiu Qing You had finally been granted an interview for a green card, according to his attorney, Yee Ling Poon.
But for You, things took an unexpected turn at 26 Federal Plaza in Manhattan when, according to Poon, the 39-year-old was taken into custody and transported to a federal detention facility in New Jersey.
Yu Mei Chen, You's wife, said she originally thought Poon was joking when she told her what had happened to her husband.
"I never imagined that he would be arrested," Chen told NBC News in Mandarin on Friday.
U.S. Immigration Customs and Enforcement in an email confirmed the May 23 arrest of a Chinese citizen named Xian Chin Yu, which was based on his final order of removal. Poon said this was how U.S. government officials spelled You's name, which he gave to them in Chinese when he arrived in the U.S. without having applied to immigrate.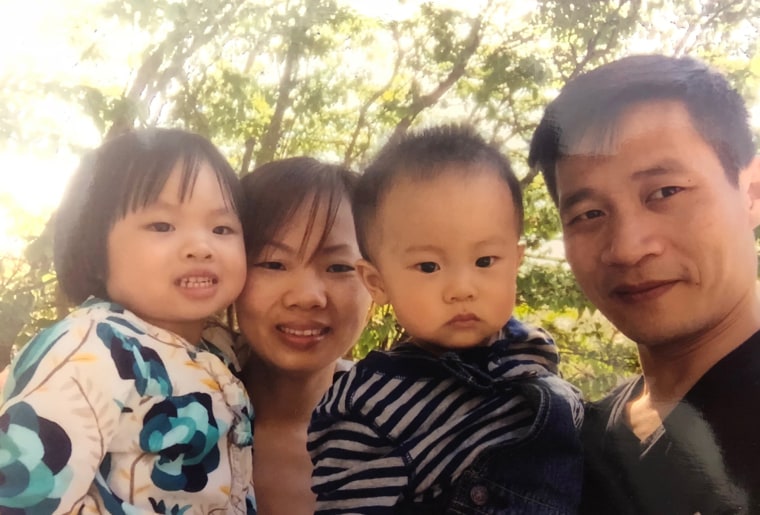 You arrived in January 2000 without a valid entry document and ICE began removal proceedings for him in March of that year. That December, an immigration judge ordered him to be removed from the country. His appeal to that decision was turned down that same month.
Poon said You had applied for asylum sometime after entering the U.S. He claimed that
he and his girlfriend at that time had conceived a child who "was aborted by the Chinese government because of the fact that they were not married," according to Poon, who did not represent You at that point.
His asylum claim was denied and an appeal was unsuccessful, Poon added. A removal order was issued in 2002, she said.
You put in a motion to reopen his case in May 2008, but that too was dismissed in September of that year, according to ICE.
Nearly 10 years later, ICE said deportation officers took You into custody in May pending his removal.
Meanwhile, as the years ticked by, You built a life in the U.S., meeting his future wife, Chen, in 2006, according to Poon. The two had a traditional Chinese wedding banquet a year later, but didn't officially register their marriage until around 2013, Poon said.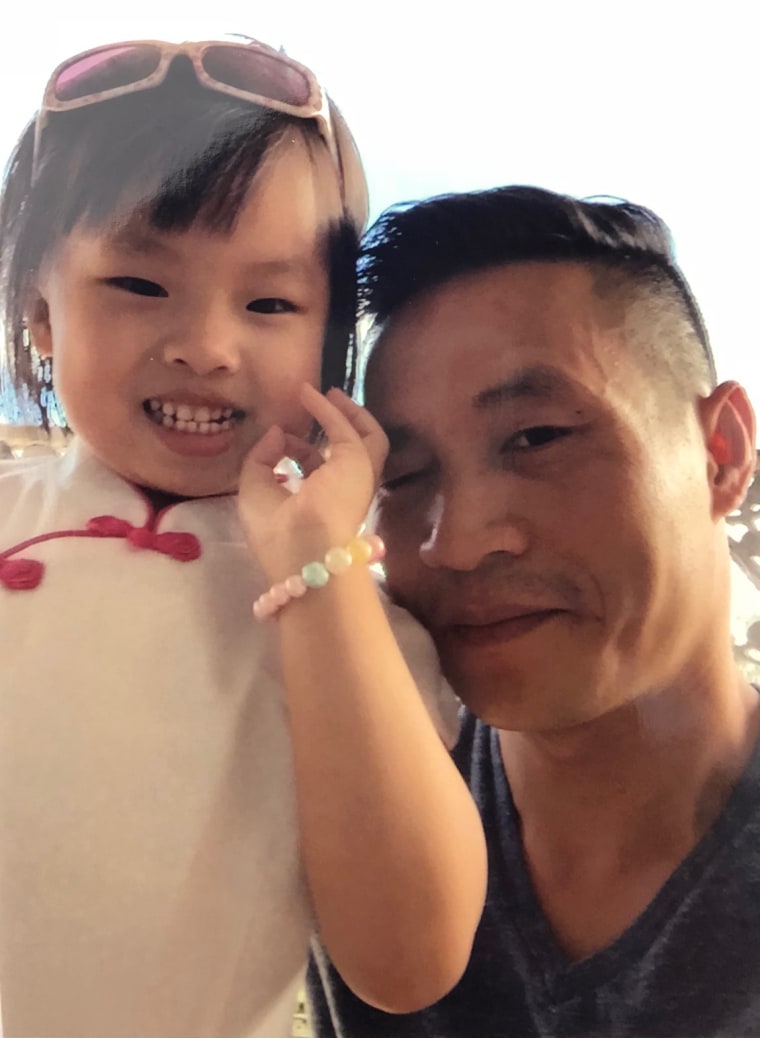 The couple, who live in Queens, opened a nail salon in Connecticut and had two children, a 6-year-old daughter and a 4-year-old son, Chen said.
Chen became a naturalized U.S. citizen in January 2015, having earlier filed a successful asylum claim because she was forced to have an abortion while in China, according to Poon. In March of that year, You filed for a green card, Poon said.
But the couple didn't hear back, according to Poon, so they submitted paperwork in federal court asking the government to work on their application. They believed that they had been granted an interview on May 23.
Chen recalled getting dressed up for the occasion.
"It was a special day," she said.
At the interview, Chen and You were asked a lot of questions about their marriage, according to Poon, who went with them. "Everything looks fine, the officer was happy about it," Poon said.
Chen was then asked to leave the room, Poon said. The officer inquired with You about whether the order of removal was for him since the spelling on that document was different from the name he provided on the application, according to Poon. You affirmed it was the same, his lawyer said.
Soon after, ICE agents arrested You and brought him to the Bergen County Jail, an ICE detention facility in New Jersey, Poon said.
Chen said her children keep asking where their father went and when he'll return.
"Sometimes I'll say, 'Dad will come back soon,' " Chen said, crying. "I'll say he went off to work elsewhere."
Poon said You often took care of the kids since Chen spent more time working in the nail salon. At night, You would tell them bedtime stories, Chen said.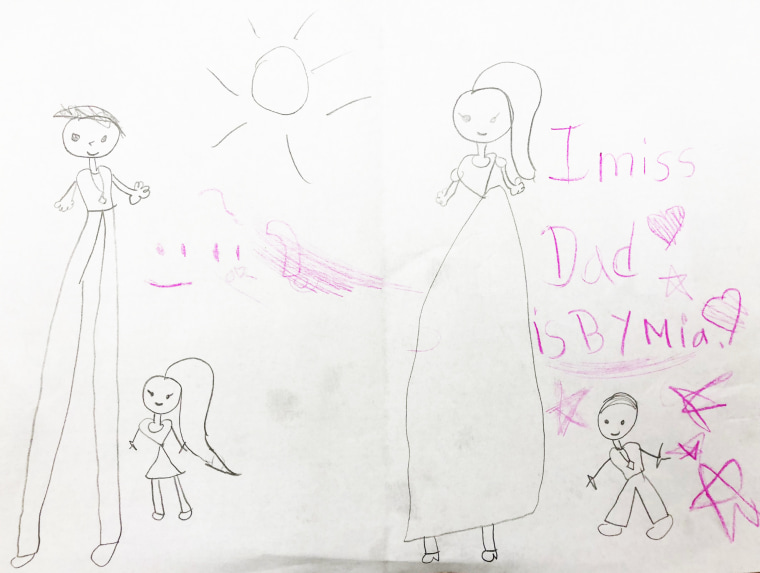 You's absence has taken a toll on their oldest child, Mia, who Chen said may have some sense of what happened.
"Now that her father is not by her side at night, she says she's afraid," Chen said, adding that her daughter cries. She said You really misses his kids and calls every day to hear their voices.
"His state of mind in the beginning wasn't very good," Chen said. "He kept crying, fearing he'll be sent back."
Poon said You has no criminal record and they're pursuing a number of legal avenues to keep him in the country. That includes filing a stay of removal and a motion with the Board of Immigration Appeals to reopen his asylum proceedings.
Poon said the couple's church wrote a letter on behalf of You stating that he is Roman Catholic. You fears that he could be religiously persecuted if deported to China, according to Poon.
Chen said they've become accustomed to life in the U.S. after all these years, adding that both of their children were born here.
"I hope our family can stay together and that my husband can continue to live in the U.S.," Chen said.