15-Year-Old Korean-American snowboarder Chloe Kim can't help making history. Less than a week after she became the first person under the age of 16 to win back-to-back gold medals at the X Games, Kim has become the first woman to land back-to-back 1080 spins in a snowboarding competition.
"It's crazy. I can't even put it to words," Kim told NBC Sports after the run. "It feels awesome."
She landed the tricks during the woman's halfpipe event at the 2016 U.S. Snowboarding Grand Prix in Park City, Utah, last Saturday, earning a perfect score of 100 in the process. Her history making run came on her third attempt in the finals, a "victory lap" following an earlier 96.5-point run that had already sealed a first place finish.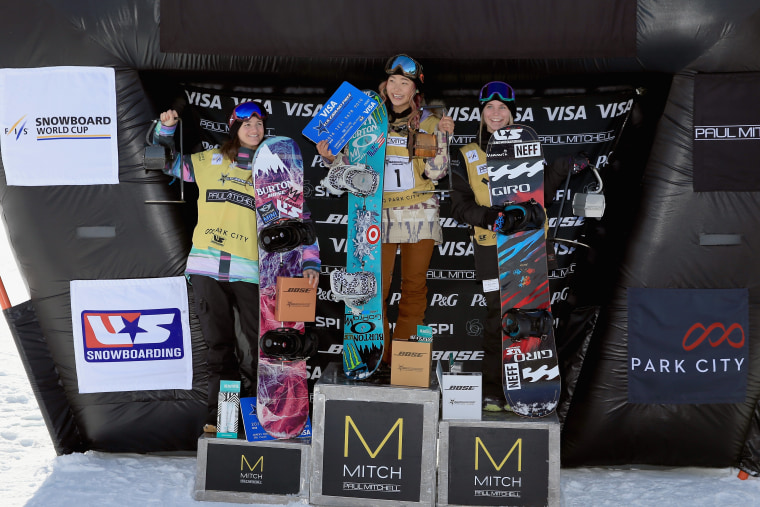 Her run was the first perfect score in high-level competition since Shaun White scored a 100-point run during the 2012 Winter X Games, also during a "victory lap," according to NBC Sports. Last year, Kim was the youngest competitor to ever win a gold medal at the X Games.
Kim was too young to compete in the 2014 Sochi Winter Olympics, but will be eligible to compete in the 2018 Winter Olympics in Pyeongchang, South Korea.
Follow NBC Asian America on Facebook, Twitter, Instagram, and Tumblr.
RELATED