A federal judge last week stripped U.S. citizenship from a native of India accused of using one name to enter the country without any papers and another to later file for permanent U.S. residency after marrying an American citizen.
Judge Stanley R. Chesler, of U.S. District Court in New Jersey, wrote in a Jan. 5 opinion that Baljinder Singh, also known as Davinder Singh, illegally obtained his naturalization and ordered Singh's certificate of naturalization cancelled and his citizenship revoked.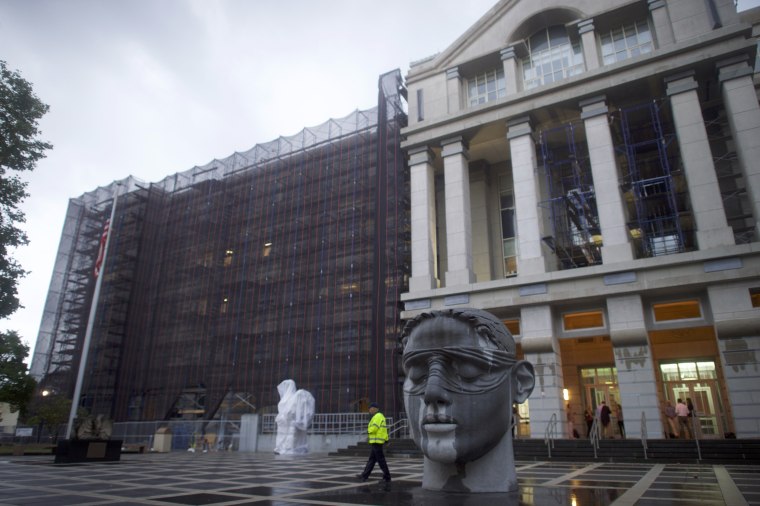 "The defendant exploited our immigration system and unlawfully secured the ultimate immigration benefit of naturalization, which undermines both the nation's security and our lawful immigration system," said Chad Readler, acting assistant attorney general of the Justice Department's civil division.
Efforts to reach Singh for comment were not immediately successful. Chesler's opinion noted that Singh had not responded to the complaint, filed Sept. 19, 2017.
Singh's denaturalization, as the process is called, is the first to come out of cases referred to the Justice Department by the United States Citizenship and Immigration Services (USCIS) as part of "Operation Janus," according to the Justice Department.
The roots of Operation Janus trace back to 2008, when a U.S. Customs and Border Protection employee identified 206 people who had received final deportation orders but used a different identity to obtain an immigration benefit like legal permanent residency or citizenship, according to the Department of Homeland Security.
The initiative identified around 315,000 cases in which some fingerprint data was missing from the centralized digital fingerprint repository. Some people involved in those cases may have sought to get around criminal records or background checks during the naturalization process, the Justice Department said.
Singh was one of three people against whom civil complaints were filed in federal court in September, which alleged they had obtained naturalized U.S. citizenship through fraud, according to the Justice Department. All three cases were part of Operation Janus.
USCIS has said it intends to refer an additional 1,600 such cases for prosecution, according to the Justice Department.
Singh, 43, allegedly arrived at San Francisco International Airport on Sept. 25, 1991, without any travel documents or proof of identity, the Justice Department said. Through a Punjabi interpreter, he gave his name as Davinder Singh, according to court papers.
Lacking valid entry documents, Singh was informed by the government that it would begin proceedings to deny him entry into the U.S., court filings state. He was released on bond and an immigration judge granted his motion for a change of venue to Newark, New Jersey, according to court filings.
But after Singh did not show up for a court hearing on Jan. 7, 1992, a judge ordered him deported, court papers said.
Meanwhile, the next month, Singh allegedly filed a request for asylum under a different name — Baljinder Singh. While that application was pending, he also married a U.S. citizen and submitted paperwork on that basis to become a permanent resident, according to court filings.
But Singh, who the Justice Department said later abandoned the asylum application, allegedly failed to disclose that he had entered the U.S. in September 1991 under the name Davinder Singh, court documents said.
The then Immigration and Naturalization Services granted Singh's permanent residency application in September 1998; six years later, he applied to become a naturalized citizen, according to court papers.
He answered "no" to questions that asked whether he had ever used other names or given false or misleading information to U.S. government officials "while applying for any immigration benefit or to prevent deportation, exclusion, or removal," court papers allege.
Singh was granted citizenship and naturalized under the name Baljinder Singh on July 28, 2006, according to the Justice Department and court filings. He has been living in Carteret, New Jersey.
In support of its complaint against Singh, the Justice Department submitted a lab report from USCIS comparing a Jan. 24, 1992, fingerprint card under the name "Baljinder Singh" to a Sept. 25, 1991, card with the name "Davinder Singh," court documents said.
The report concluded that the fingerprints were a match and belonged to the same person, a finding whose scientific credibility Singh did not challenge, according to the judge's ruling.
Singh, whose immigration status was ordered back to permanent resident, could face removal proceedings at the discretion of the Department of Homeland Security, the Department of Justice said in a statement Tuesday.
Follow NBC Asian America on Facebook, Twitter, Instagram and Tumblr.