The Asian American Pacific Islander outreach director for Democratic presidential candidate Hillary Clinton has left the former secretary of state's campaign.
Lisa Changadveja, who was appointed outreach director in August, is moving to Colorado to take a position with the Democratic Party, Clinton campaign spokeswoman Xochitl Hinojosa told NBC News in an email.
"The campaign is expected to announce a new director of AAPI outreach very soon," Hinojosa said.
Changadveja, who first joined Clinton's campaign team in 2007 during her first presidential bid, broke the news in an email dated March 18, according to Reuters.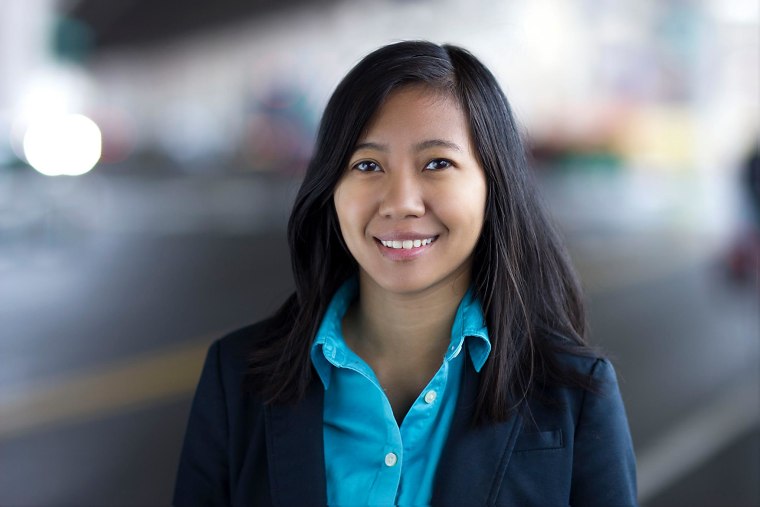 Changadveja's departure comes a little more than two months after Clinton's campaign announced the formation of an AAPI leadership council, comprised of more than 150 elected officials and community leaders who will help Clinton organize support for her campaign in AAPI communities ahead of caucuses and primaries.
Members of the council include Rep. Judy Chu (D-CA), Rep. Ted Lieu (D-Calif.), Rep. Grace Meng (D-N.Y.), and Democratic Representative Gregorio Sablan from the Northern Mariana Islands.
Both Democrats and Republicans have made great efforts in this year's presidential race to court AAPI voters, an electorate that by 2040 is expected to double, rising to 12.2 million, according to a 2015 report from the UCLA Center for the Study of Inequality and Asian Pacific American Institute for Congressional Studies.
RELATED: National Asian American and Pacific Islander PAC Endorses Clinton for President
AAPI voters could play a key role in upcoming primaries and caucuses in states with sizeable AAPI communities, including Washington, New York and California. Asian Americans make up 5.4 percent of the U.S. population, according to the U.S. Census.
The Republican National Committee quickly responded to news of Changadveja's departure in a statement Saturday.
"Clinton's track record of consistent flip-flops on the issues, and support of failed Democrat policies that continue to hurt AAPI communities are a clear indication Clinton is the wrong choice for AAPI voters across the country," said Ninio Fetalvo, AAPI press secretary for the RNC.
Follow NBC Asian America on Facebook, Twitter, Instagram, and Tumblr.