A new musical work by pianist and composer Jon Jang, and in collaboration with poet performer Amanda Kemp, "Can't Stop Cryin' for America! (Black Lives Matter)," will make its world premiere this year as part of the 30th anniversary season of Asian Improv aRts.
The work memorializes African Americans "killed by the police and/or white supremacists" in 2014 and 2015, according to Jang, while making connections to the history of legal lynching, institutional racism, and African American and Asian American alliances.
"As a U.S. artist and citizen, I support Black Lives Matter and the rights of immigrants of color to live a life of equality in our country," Jang told NBC News. "We need to reject confusing statements such as 'All Lives Matter' and 'We Are Immigrants' because [they do] not address the history of institutional racism and exclusionary laws that have destroyed or nearly destroyed families of color in our country."
RELATED: Composer Debuts Song Honoring Dim Sum Workers Two Years After $4 Million Settlement
One vignette, "More Motherless Children," is based on the African-American spiritual, "Sometimes I Feel Like a Motherless Child," and memorializes the six women and three men killed in 2015 by an avowed white supremacist at Emanuel African Methodist Episcopal Church in Charleston, South Carolina.
Another vignette, "Say Her Name: Sandra Bland!" expresses the defiance of the young woman who was found hanging in a jail cell in Waller County, Texas, after she was pulled over for a traffic stop.
Others remembered in the work include Eric Garner, John Crawford III, Michael Brown, Laquan McDonald, Tamir Rice, Freddie Gray, and Emmet Till.
Recalling the early support of African-American legislators for Japanese-American redress and reparations in the 1980s, Jang continued, "It is important to continue to support black/Asian alliances with other people of color and white progressives to form a broad coalition as we celebrate Black History Month and memorialize Day of Remembrance [Feb. 19, the anniversary of the signing of Executive Order 9066] for Japanese Americans."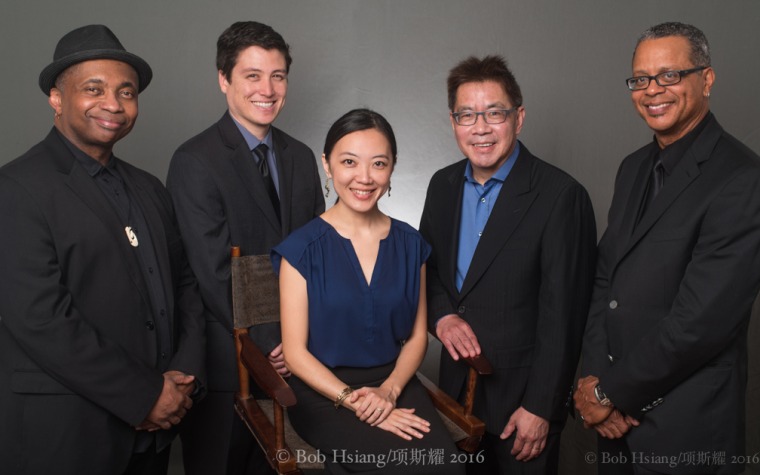 Following performances last year of "Cryin' in America" as a work in progress, the world premiere will be performed by Jang, Kemp, and the Jon Jangtet — Jang's music group — at the Joe Henderson Lab at the SFJAZZ Center on June 18.
Follow NBC Asian America on Facebook, Twitter, Instagram and Tumblr.