IRVINE, Calif. —Vietnamese Americans are expected to play a decisive role in several key congressional races in Orange County, California, according to party officials and organizers, which could ultimately determine the balance of power in the U.S. House of Representatives.
Three of the country's approximately 30 tossup congressional races as rated by the Cook Political Report are in Orange County, where Vietnamese Americans make up 6.3 percent of the total population, according to U.S. Census data.
In these districts — currently held by Republicans Dana Rohrabacher, Mimi Walters and Ed Royce — Vietnamese Americans comprise up to 10 percent of the population, more than the expected margin of victory. Recent polls have shown the margin in all three races within single digits.
While Vietnamese Americans have historically favored the Republican Party at rates higher than other Asian-American groups, a growing number of younger voters in the second and third generations and concern over healthcare, immigration and housing mean it's no longer a given that they will cast their ballots for Republican incumbents, according to experts in the community.
"There's potential for swing voters," said Linda Trinh Vo, a professor of Asian-American studies at the University of California, Irvine. "Vietnamese Americans can make an incredible difference in close elections, and we're seeing that in Orange County."
But Vietnamese Americans have long identified with the Republican Party — in part based on the GOP's staunchly anti-Communist stance — a leaning that still exists today.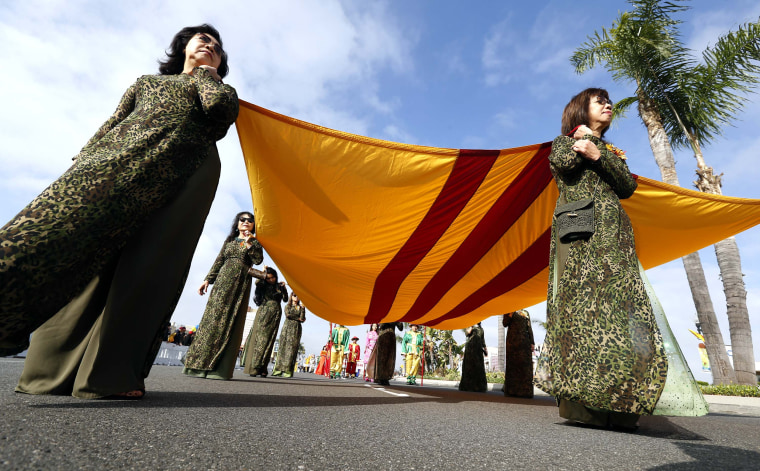 According to the 2018 Asian American Voter Survey, conducted by the nonpartisan civic engagement group APIA Vote and the University of California, Riverside research program AAPI Data, 42 percent of registered Vietnamese-American voters nationwide identified as Republicans, while 28 percent who identified as Democrats. In a similar pre-election 2016 survey, 23 percent identified themselves at Republicans and 23 percent as Democrats.
Sixty-four percent of Vietnamese Americans in the 2018 survey approved of President Donald Trump's job performance — the highest of any Asian-American group.
This preference for the Republican Party has shaped the local political landscape, said Andrew Do, a Republican and chairman of the Orange County Board of Supervisors.
"The Vietnamese community has kept central Orange County Republican for much longer than it would have otherwise," he said. "You have a younger population that is not as stridently Republican as it used to be, and then you have more Latino voters now than ever before. Those things on their own should have made central Orange County more Democratic a long time ago, but the high concentration of Vietnamese and other Asian voters in the area has kept it primarily Republican, even to this day."
Heading into November's elections, local Republicans are working to ensure that Vietnamese-American voters have the same effect in congressional races.
Fred Whitaker, chairman of the Republican Party of Orange County, said the local GOP has considerable bi-lingual get out the vote efforts, including Vietnamese-speaking volunteers who phone bank, and Vietnamese-language mailers, podcasts and radio ads.
In addition, he said that Vietnamese-American Republicans running down ballot — including state senator Janet Nguyen, who is vying for re-election this year, and Tyler Diep, who is running for state assembly — will help turn out Vietnamese-American voters for Rohrabacher and Young Kim, the Republican competing for Royce's seat.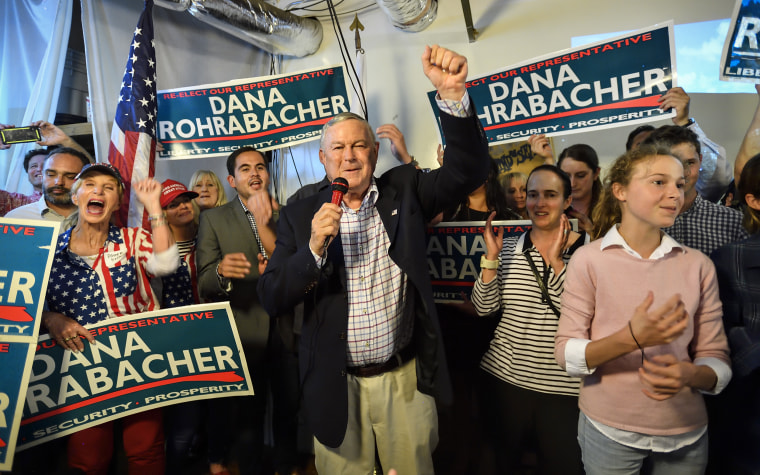 The 48th congressional district, presently held by Rohrabacher, has nearly 80,000 Vietnamese residents, about 10 percent of the total population, according to Census data estimates for 2017. (Census data for the Vietnamese population in the 39th and 45th congressional districts, held by Royce and Walters, are not available.)
But party preference doesn't guarantee votes, said Tracy La, executive director of VietRISE, a progressive Vietnamese community organization in Orange County.
Even though Vietnamese Americans have historically voted Republican, she said that much of the community now favors progressive policies, and is focused more on those issues — such as housing, immigration, education and healthcare — than party.
According to the Asian American Voter Survey, 52 percent of Vietnamese Americans supported healthcare for all immigrants regardless of legal status — the highest rate of all Asian-American groups — while 54 percent supported a pathway to citizenship and 50 percent opposed the restriction of green cards for those who use government assistance.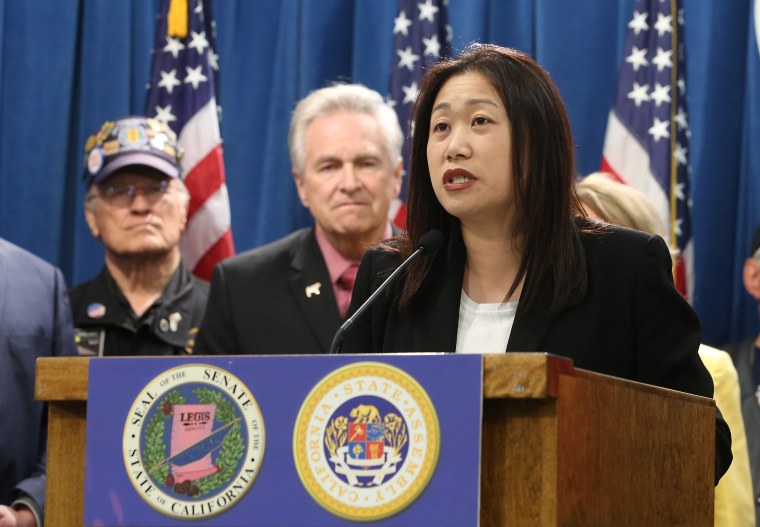 In addition, 56 percent of Vietnamese American registered voters agreed with raising the state minimum wage, and 74 percent agreed that stricter gun laws are needed.
These issues could sway votes away from the Republican Party.
"Right now in Orange County only 30 percent of Vietnamese Americans are registered as Republicans," said La, whose group has been canvassing Vietnamese neighborhoods and hosting forums for the community to discuss progressive policies. "There's a desire to move toward independents or a different party based on the issues that they care about."
For Vo, it's a sign of the Vietnamese American community's growing political savvy.
"The Vietnamese-American community is becoming more sophisticated as voters," she said. "At one point they would vote for anyone who's Vietnamese American, but now with more politicians running, they're having to pay more attention. They know they can make a difference and can demand more once we help them get elected."
Follow NBC Asian America on Facebook, Twitter, Instagram and Tumblr.