Aruna Miller was elated the first time she voted after becoming a United States citizen in 2000.
"I think I actually cried when I walked out of the voting booth," the now 53-year-old, who emigrated from India in 1972, recalled.
But Miller's candidate lost. She had backed former Vice President Al Gore, who was defeated by former President George W. Bush in a contested race that ended up in the U.S. Supreme Court.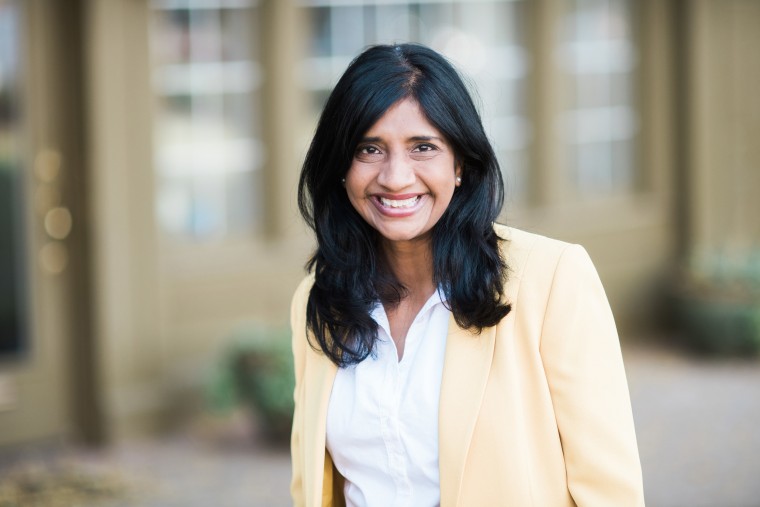 In 2004, Miller voted again for the losing candidate, this time former Massachusetts Sen. John Kerry, a Democrat bested by Bush.
Enough was enough, she thought.
"I picked up the phone after that election, called up the local Democratic party, and said, 'What can I do to help?'" Miller said.
That phone call paved the way for Miller's bid for Congress in Maryland's 6th District — a journey in politics that began with grassroots volunteering and led to becoming a precinct official, a member of the local Democratic central committee, and a legislator in Maryland's House of Delegates.
The 6th District is an open seat being vacated by Rep. John Delaney, a Democrat running for president in 2020. Miller is one of eight Democrats in that district, in the northwest part of the state, competing in Maryland's June 26 primary, according to the state Board of Elections.
"This is not an entry-level position," Miller said. "There's a lot at stake on who we send to Congress to represent us, especially given the climate that's happening at the national level with the current administration."
One of three children, Miller followed in her father's footsteps by becoming an engineer, working for Maryland's Montgomery County Department of Transportation for 25 years. She retired in 2015.
He'd be so incredibly proud that he made the right decision for our entire family to come to this great country, because he believed in America, and America has never let them down.
While building her career, Miller also got involved in politics. She said she declined at first when approached to run for Maryland's House of Delegates in 2010.
"First of all, I'm an engineer, I'm not a politician," Miller remembered telling her husband while discussing whether to accept.
"'You take the politician out of this,' he goes, 'You're a public servant, you love helping the public,'" Miller recalled her husband saying.
Miller pursued the seat and won.
For this year's congressional race, Miller responded differently when voters asked her to run.
"Unlike the first time when I had a lot of doubts of doing it, this time I was like, 'Yeah, I would think about that,'" she said.
The engineer in Miller went logically through the reasons for mounting a campaign. Being an experienced legislator was among them.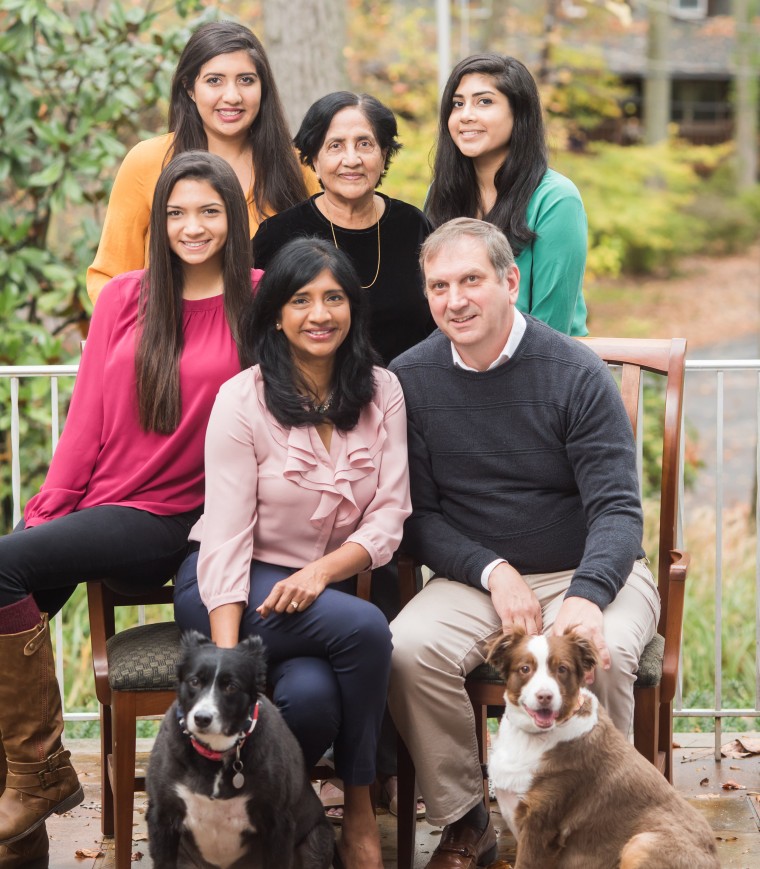 "Right now, Maryland has a unique scenario," she added. "This is the first time in 45 years we have not had a female representative at our federal delegation."
Miller said healthcare is her number-one priority, adding that she's a staunch supporter of Medicare for all. Among the other issues she mentioned were protecting the environment and immigration reform, which includes finding a pathway to citizenship for law-abiding undocumented immigrants and Dreamers, as participants in the Deferred Action for Childhood Arrivals program have become known.
The most recent Federal Election Commission filings show Miller ended March with around $941,000 in cash on hand and has spent nearly $247,000 since 2017. She was second in cash on hand only to Democratic candidate David Trone, co-founder and co-owner of Total Wine & More, whose mostly self-funded campaign had around $1.5 million in the bank and has spent more than $4 million since 2017.
U.S. Rep. Jamie Raskin, a Democrat from Maryland and former state senator, described Miller as even-tempered, positive and committed.
Raskin — who said he's remaining neutral and hasn't endorsed anyone in the 6th District — said he worked in Maryland's General Assembly with Miller on a range of issues, including marriage equality, gun safety and the minimum wage hike.
"She brings a lot of energy and skill to the job," Raskin said.
Today, Miller's mom lives with her and her husband, who have three adult daughters. Her father died in 1999. Miller described him as the first feminist she'd ever known, someone who encouraged her and her sister to do whatever a guy could.
"He'd be so incredibly proud that he made the right decision for our entire family to come to this great country, because he believed in America, and America has never let them down," she said.
Follow NBC Asian America on Facebook, Twitter, Instagram and Tumblr.