U.S. Rep. Mark Takano (D-CA) is urging President Barack Obama to visit Hiroshima when the president travels to Japan in May for the G-7 Summit.
"Throughout your presidency you have articulated your vision for a world without nuclear weapons. You recently wrote, 'Of all the threats to global security and peace, the most dangerous is the proliferation and potential use of nuclear weapons,'" Takano wrote in an open letter to the president published Thursday. "Hiroshima is the world's most poignant reminder of the unequaled destruction these weapons cause and the strongest case for advancing the goal of denuclearization."
In his letter, Takano described the impact visiting the Hiroshima Peace Park Memorial had on him once he realized Hiroshima was more than "a distant, abstract fact of history."
"Every leader who has the capacity to order the use of atomic weapons should have that same experience and feel that same connection," he wrote, adding that the president's visit would not be seen as an "apology on America's behalf."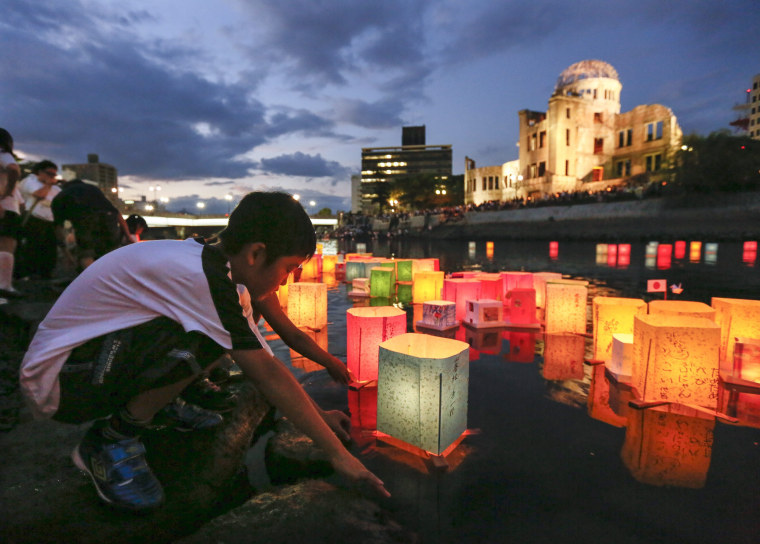 Takano's letter comes a week after Secretary of State John Kerry became the highest-ranking U.S. official to visit the memorial in Hiroshima. If Obama chooses to visit the site next month, he would become the first sitting U.S. president to do so. (Jimmy Carter visited the Hiroshima Peace Park Memorial in 1984, after his presidency.)
"Everyone in the world should see and feel the power of this memorial," Kerry wrote last week in the memorial's guestbook. "It is a stark, harsh, compelling reminder not only of our obligation to end the threat of nuclear weapons, but to rededicate all our effort to avoid war itself."
According to the Associated Press, a senior U.S. official said Obama has not made a final decision on whether he would visit the memorial which sits near the site where the U.S. dropped atomic bombs in 1945.
Follow NBC Asian America on Facebook, Twitter, Instagram, and Tumblr.