The very first image on the New England Brewing Company's Facebook page is one some might consider odd, and others offensive, particularly for marketing beer -- a cartoon, robotic depiction of Mahatma Gandhi.
But despite a company-issued apology on Jan. 3 in response to criticism, (the apology has since been taken down) the controversy over the sale of a beer called "Gandhi-Bot" is not yet over.
Connecticut legislator Prasad Srinivasan doesn't think the apology is enough, and meets with brewing company owners on Wednesday.
"I think they must take it one more level—to reconsider and rename that brand of beer," Srinivasan, a three-term legislator and the first Indian American elected to the Connecticut State House, told NBC News. "I find it despicable that they should use the name of Mahatma Gandhi."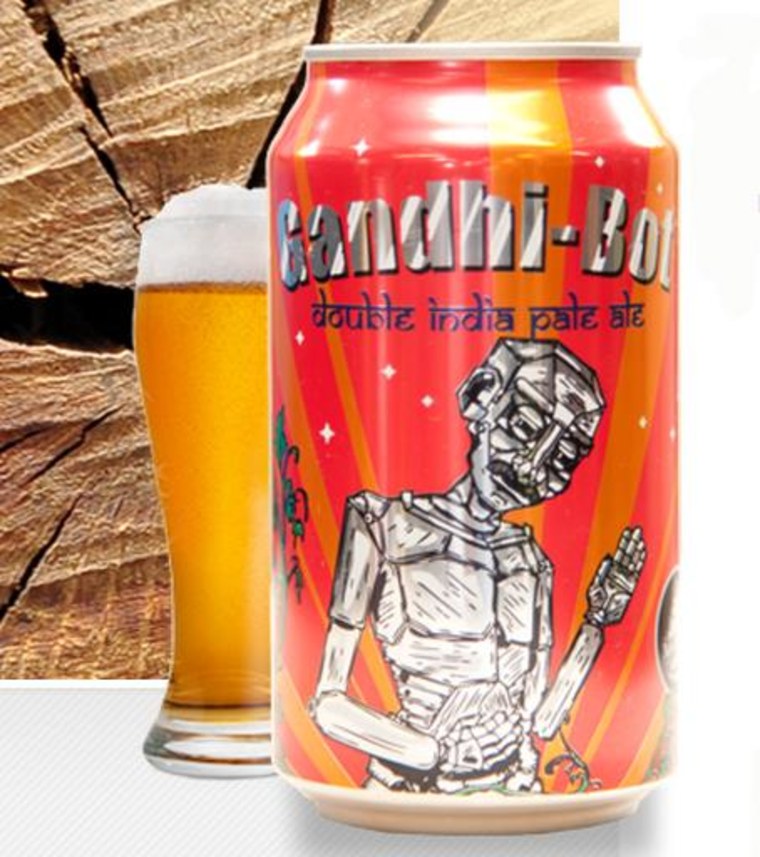 Srinivasan, a Glastonbury, Conn. Republican and practicing medical doctor, said he was appalled when he first heard the name of the brewing company's best-selling product.
"I don't think there's a racist motive, "said Srinivasan, who called the name "insensitive."
He was more offended, he says, that the company claimed it was paying homage to Gandhi with its "aromatic and fully vegetarian" brew.
"How do you pay homage by naming a beer after a man who was totally against alcohol?" asked Srinivasan.
"Our intent is not to offend anyone but rather pay homage and celebrate a man who we respect greatly"
The controversy began earlier this month when a South Asian lawyer, Proloy Das, tweeted about a lawsuit filed in India against the beer as a violation of India's "Prevention of Insults to National Honour Act," a 1971 law, amended in 2005, threatening punishment for anyone who "shows disrespect to or brings into contempt...the Indian National Flag or the Constitution of India."
"I was very disappointed to learn that it was a Connecticut company at issue," said Das, who draws the equivalent of a beer company marketing a MLK-Bot beer or a Pope-Bot beer to make his point.
"To use [Gandhi's] name, along with a mocking cartoon image of him as a robot, for the purpose of marketing something that he abhorred is wrong," he said.
As U.S. media outlets picked up the tweet and the story, the small brewing company issued an apology on its Facebook page on Jan. 3, citing admiration from Gandhi's own family members for the label.
"Our intent is not to offend anyone but rather pay homage and celebrate a man who we respect greatly," the company wrote. "We take great care in creating a product we hope will not be abused in the manner that Mahatma Gandhi spoke of when referencing alcohol."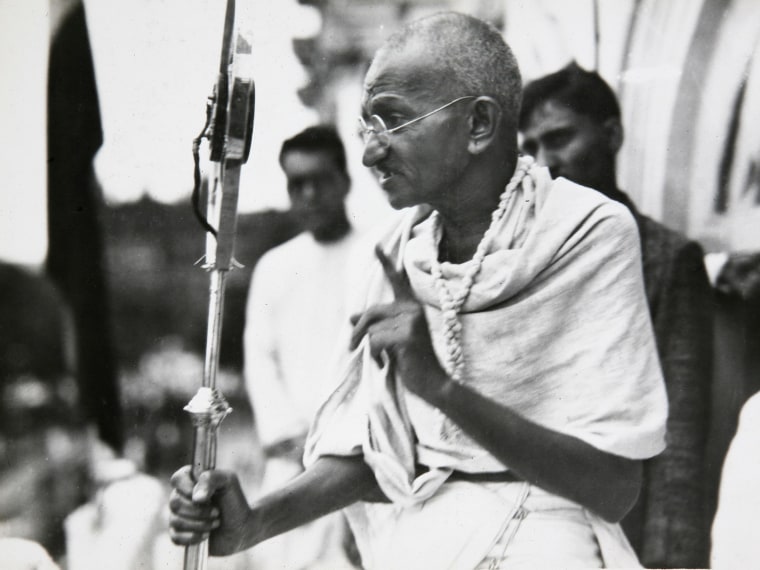 A second, clarifying post followed on Jan. 7, noting Gandhi-Bot has been in production for five years without a single complaint until recently, and expressing the company's "great appreciation for the non-violent benevolent ideas that Gandhi taught."
"We are a very small company that is passionate about brewing beer," the company wrote, "and have never had any intention to offend anyone but rather share what we do with anyone interested...In this case we simply wanted to include the things and people in the world that have inspired us and find a way to incorporate them into the work we do."
"We are working on finding the best way to amend this situation in a manner that both is respectful to those who are offended as well as a way that is manageable for our small company."
"They have a good product that would sell no matter what they call it"
Both posts have since been removed from the company's Facebook page. The New England Brewing Company did not respond to requests for comment.
Das believes the Gandhi family may have a legitimate claim in India, but the legal landscape is less clear in the United States. Srinivasan would rather settle the matter with a conversation with the company this week.
"They have a good product that would sell no matter what they call it," said Srinivasan. "Why don't [they] use something that will not hurt people's sensibilities?"