One of the newly hired attorneys for Peter Liang, the New York City police officer accused of fatally shooting an unarmed black man in the stairwell of a Brooklyn housing project last year, provided a preview Tuesday of his client's defense for his trial scheduled to begin next month.
Robert E. Brown, a former New York Police Department (NYPD) captain who took over as one of Liang's attorneys in November, told NBC News that contrary to some media reports last December, Liang neither texted nor called his Patrolmen's Benevolent Association of New York City union delegate instead of summoning an ambulance as 28-year-old Akai Gurley lay dying in a darkened stairwell of the Louis H. Pink Houses in Brooklyn.
Brown also said that, in his view, it was reasonable for Liang to have had his weapon drawn while patrolling the stairwell, and that his firearm may have discharged because of a defect.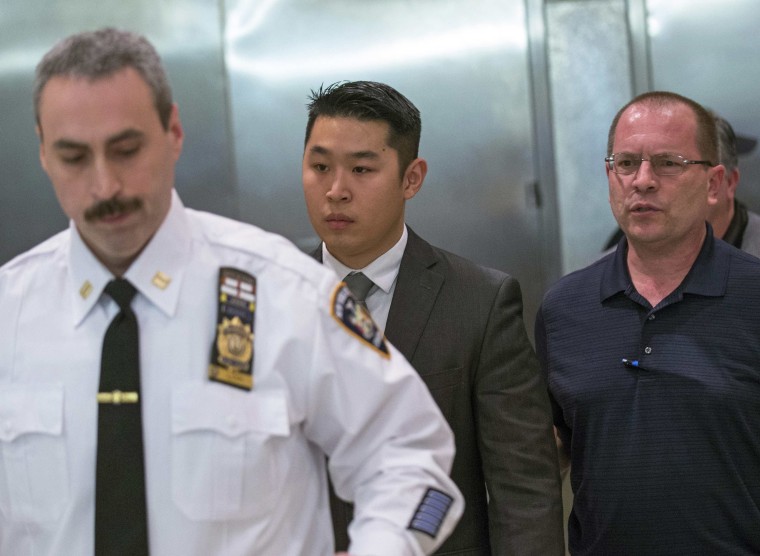 Very few facts of the case, Brown said, are at issue. "It's rare, but I think we have a pretty close agreement on what occurred," he said. "The question is whether or not those facts are criminal."
In a statement to NBC News, a spokeswoman for the Brooklyn District Attorney's Office said: "We intend to present the evidence in this case at trial."
Liang, an NYPD officer for less than two years, and his partner, Shaun Landau, were patrolling a stairwell that Gurley and his girlfriend had entered Nov. 20, 2014, around 11 p.m. when Liang's gun went off, police said. The single bullet was said to have ricocheted off the wall, striking and killing Gurley.
RELATED: March Planned to Mark Anniversary of Death of Akai Gurley
Liang pleaded not guilty to second-degree manslaughter and other charges in February and was released without bail. New York Police Commissioner William Brattontold the New York Times in November 2014 that the fatal shot "appears to be an accidental discharge" of Liang's gun. In late May, Gurley's family filed a civil lawsuit against Liang, Landau, and the New York City Housing Authority on behalf of Gurley's daughter and mother.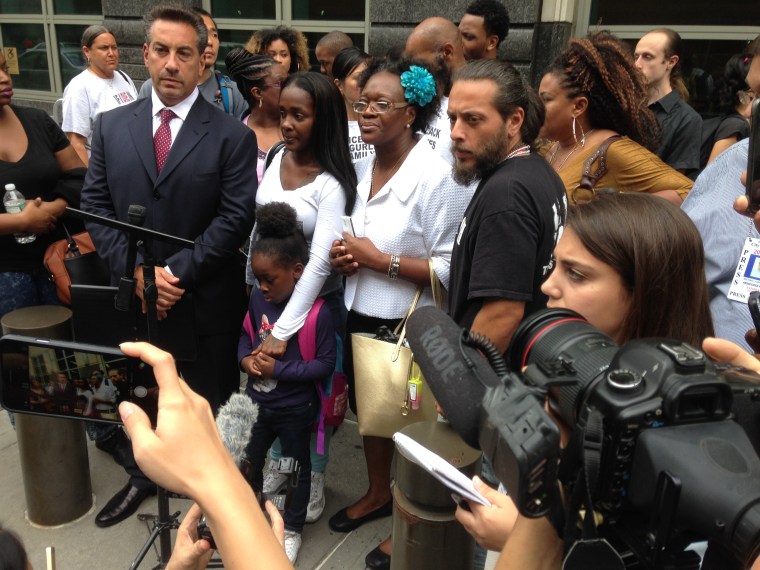 The case has stirred a maelstrom of emotion within the Chinese-American community, with some saying Liang must be held accountable for Gurley's death. Others argue that Liang is being made a scapegoat to compensate for a lack of indictments in other fatal incidents involving police officers, including the chokehold death of Eric Garner last summer in Staten Island.
RELATED: Chinese Community Divided Over NYPD Officer's Indictment
Brown, who was also a former housing cop, said Liang was assigned to a foot post at the Pink Houses because of a shooting that occurred there the week before. He said it was "a hundred percent reasonable" for Liang to have had his gun drawn while patrolling the stairwell and said he plans to call a police procedures expert to testify to that effect.
"He was doing a vertical patrol, about to go onto a roof landing where it was pitch-black, and the lights were disabled on the roof landing, on the eighth floor and the seventh floor," Brown said, adding that the Pink Houses is in one of the most dangerous police precincts in New York.
In addition, Brown raised the possibility that the trigger spring on Liang's gun may have been "defectively installed." He said that a Glock 9-mm handgun requires 12 pounds of pressure to activate the trigger, but that according to a ballistics report, Liang's weapon needed only 11.5 pounds.
"If the trigger wasn't defective, the gun would not have discharged," he said. Brown said he also plans to hire an expert to look into this.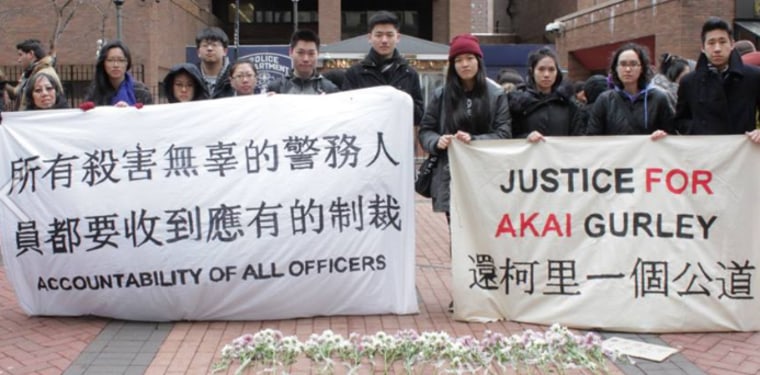 As for the delay in summoning an ambulance to help Gurley, Brown said Liang was patrolling the Pink Houses for the first time, and that he and his partner weren't certain of the building address. He also described as "inaccurate" claims that, according to prosecution court documents, Liang and his partner argued for two minutes over who should report the shooting to their superiors, and that the officers waited almost 20 minutes before radioing in to report an "accidental fire."
In November, Brown and Rae Downes Koshetz replaced Liang's former attorney Stephen C. Worth, whose primary client is the Patrolmen's Benevolent Association, the union for NYPD officers. Koshetz served for 14 years as a deputy commissioner with the NYPD, supervising and presiding over disciplinary trials of civilian and uniformed members of the police department on everything from rules violations to homicides.
Shortly before the switch, Karlin Chan of the Chinese Action Network, a civic organization, began a fundraising effort to help Liang pay his legal fees. Chan told NBC News that between Nov. 10 and Nov. 15, 2015, he raised a total of $25,585, which he said he would give to Brown.
According to Chan, Chinese Americans throughout the country mailed in checks and made contributions through a GoFundMe page. Chan added, however, that he had to take down that page after receiving an email from the site saying it does not permit raising funds for legal fees.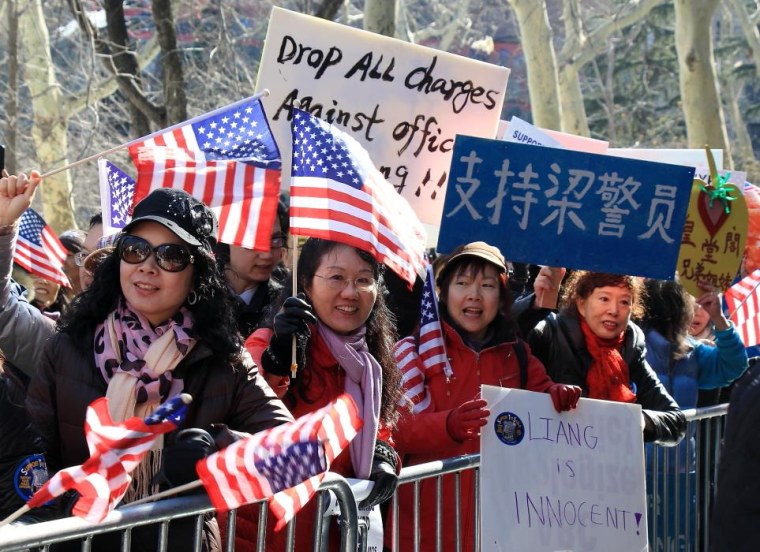 Liang's next court date is scheduled to take place Jan. 19, when hearings will take place; jury selection will begin two days later, Brown said. Brown and Koshetz had requested a two-month extension, Brown said, but Brooklyn Supreme Court Justice Danny Chun granted two weeks instead. Originally, Liang's trial was set to begin Jan. 7.
Brown said that, as of now, they were leaning toward a jury trial rather than a bench trial. He added that they may also consider a change of venue, which Brown said can be made pretrial or at the beginning of jury selection.
Brown said it would be premature to speculate about alternate locations to try the case.
"We won't know whether we'll be able to select an unbiased jury until we begin jury selection," he said. "It depends on how people are going to react to all the media coverage."