The police officer accused and then acquitted of violating the civil rights of an Indian grandfather injured during a takedown last February in Madison, Alabama, has returned to work, the Madison Police Department announced this week.
Officer Eric Parker was taken off administrative leave on Tuesday and assigned to the department's training unit to complete required recertifications, Maj. Jim Cooke, the acting chief, wrote in a letter posted on the Madison Police Department's Facebook page.
Once Parker finishes his training, he will be given a duty assignment, Cooke said.
"I have extensively reviewed all of the documentation regarding the case, and I have made the factual determination that Officer Parker's actions in February 2015 did not amount to a policy violation," Cooke said. "This decision was based on the review of all departmental and court documentation."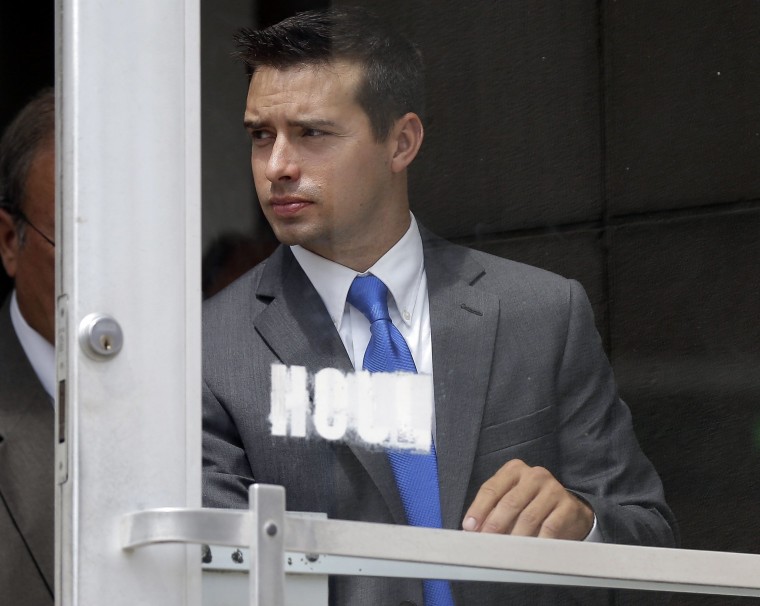 Parker's return to active duty comes after jurors deadlocked in two federal trials on charges Parker had violated 58-year-old Sureshbhai Patel's civil rights and after the Alabama attorney general dropped state misdemeanor assault charges against him in May.
Patel, who was injured in the incident last Feb. 6, has filed a federal lawsuit against Parker and the City of Madison, which is still pending. In a statement to NBC News, Patel's attorney, Hank Sherrod, called the decision to reinstate Parker "both shocking and disappointing."
"Apparently, Parker is not an 'exception to the rule,' and the city's decision shows Parker's brutal assault of Patel was simply business as usual for its police department," Sherrod said.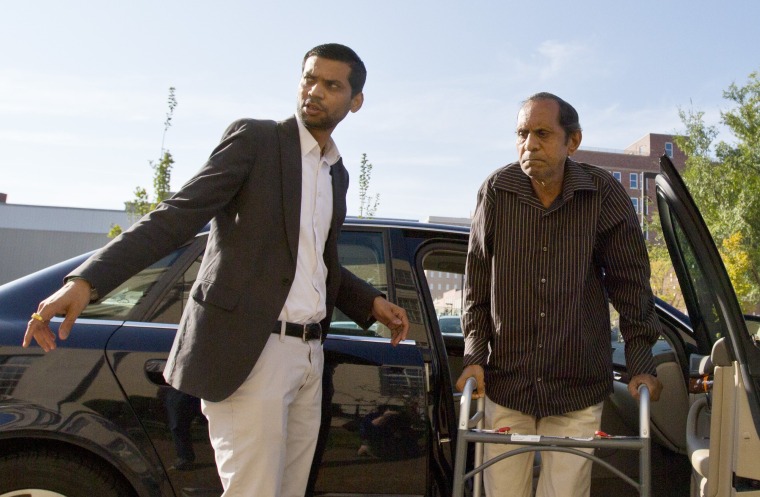 Parker, then 27, encountered Patel while responding to a call of a suspicious black man looking at garages and walking near houses. Patel, who was in from India to visit his son and grandson, testified he did not understand English or the officers who confronted him while out for a walk.
RELATED: Federal Judge Tosses Civil Rights Case Against Alabama Cop Accused of Excessive Force
A widely viewed police dash­cam video captured Patel's subsequent police take­down, which resulted in injuries to Patel's spine and partial paralysis. Parker has denied the allegations in Patel's lawsuit, saying in court papers that he took Patel to the ground after he jerked away a fourth time during a weapons frisk.
U.S. District Judge Madeline Hughes Haikala, who presided over both trials, acquitted Parker in January, saying there was little chance a third trial would yield a different result. She also wrote in her 92-­page ruling, dated Jan. 13, that it was reasonable for Parker to have investigated Patel on the basis of the 911 call, and that slow-­motion clips from the dashcam showed Patel had resisted Parker before the take­down.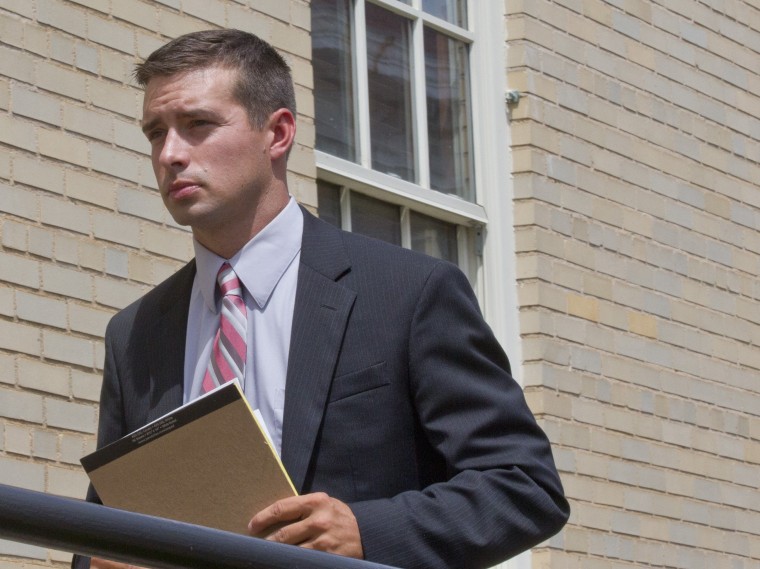 In the Facebook post explaining his decision to take Parker off administrative leave, Cooke cited an opinion Haikala issued during Parker's second trial.
"[T]he evidence demonstrates that Officer Parker complied with [Madison Police Department] policy regarding preliminary investigations of suspicious individuals and [its] 'Response to Resistance' policy...Officer Parker made a split-second decision in a rapidly evolving situation rather than a premeditated decision to use violent force," Cooke wrote, quoting Haikala's opinion.
RELATED: Assault Charges Dropped for Alabama Cop Who Partially Paralyzed Indian Grandfather
Cooke has served as acting police chief since Madison Police Chief Larry Muncey was found guilty in April of criminal contempt. Those charges stemmed from Muncey's discussing testimony with Parker's colleagues during Parker's first trial. Muncey was placed on administrative leave, and ordered to pay a $2,500 fine and attend training for legal exposure and liability.
Cooke said the Madison Police Department would have no further comment until after Patel's lawsuit has concluded.
Patel's lawsuit argues that the City of Madison violated federal law by allegedly failing to train its police officers and employing department policies, such as police stops and weapons pat downs, that resulted in a violation of Patel's constitutional rights.
Sherrod, Patel's attorney, told NBC News by phone that Parker's reinstatement makes Patel's claims against the City of Madison much stronger.
"They're basically saying Parker acted as we've trained him to act," Sherrod said.
Follow NBC Asian America on Facebook, Twitter, Instagram, and Tumblr.