In response to growing controversy surrounding fake news on social media, a group of U.S. and international college students have developed an algorithm that detects the credibility of posts shared on Facebook.
"We wanted to create a proof of concept that the issue of fake news in social media can be tackled at a large scale," Anant Goel, an international student from India and freshman at Purdue University who worked on the project, told NBC News in an email. "So we did exactly that."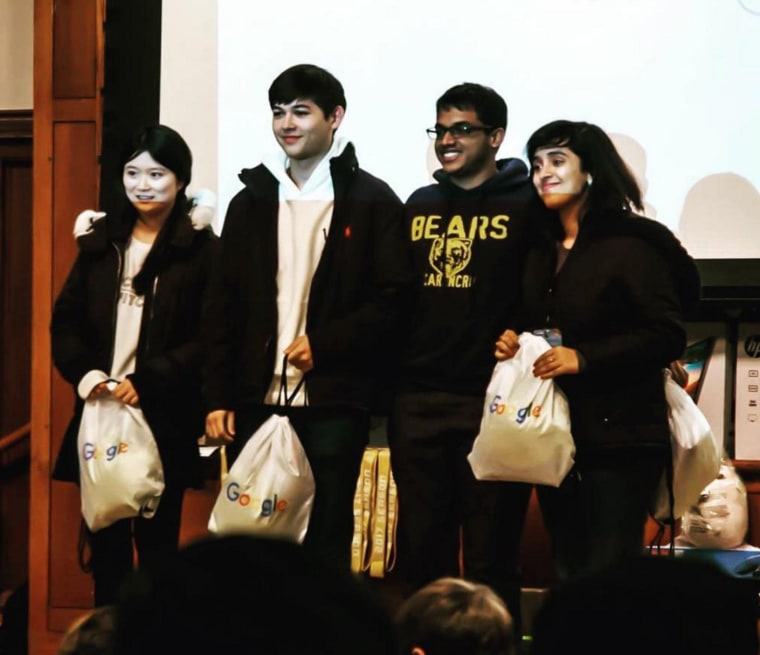 Last month, Goel and three other students — Nabanita De, a graduate student at the University of Massachusetts Amherst, and sophomores Mark Craft and Qinglin Chen from the University of Illinois at Urbana-Champaign, created a plug-in called "FiB" during a hackathon at Princeton University. The plug-in, designed for Google's Chrome browser, discerns whether links, status updates, or images posted on Facebook contain credible or fake information.
RELATED: Five Tips on How to Spot Fake News Online
Hackathon participants were given 36 hours to come up with a technology project, but Goel and De estimated that it took their group somewhere between 22 to 24 hours to complete their initial prototype. The team received the Best Moonshot award from Google, which went to the most ambitious project.

While the creation of FiB coincided with the election, it's not just political news that inspired the team to act. De cited an instance when one of her teammates posted a link to an article claiming that marijuana could cure cancer. Research later proved the article to be false, but not before it was shared multiple times.
"People don't always have the knowledge to tell what's fake and what's not," De said.
The number of users trying to use FiB has been greater than it was designed to handle, at one point reaching 50,000 user requests per second, the students said. Even after the group took it down to make it more efficient and switch to bigger servers, demand still remains high.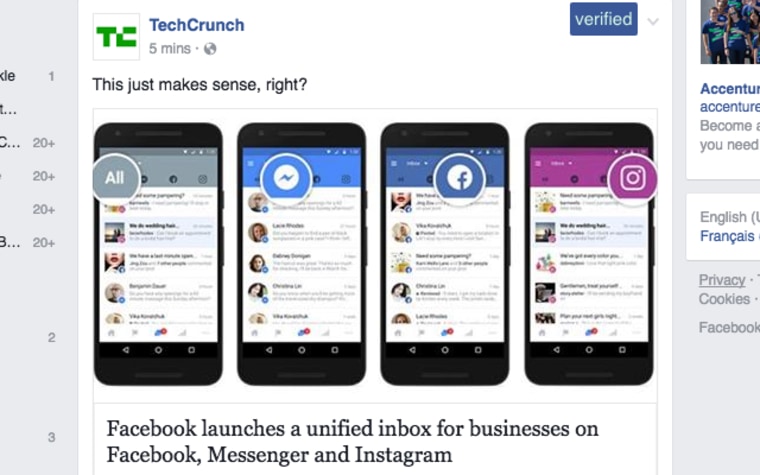 "For this to handle 50,000 users or more, we need to money to purchase servers," De said, noting FiB was created to be used by an estimated 1,000 users.
The students have been contacted by some funding agencies that have expressed interest in FiB, De said, though none have committed any money to back the development.
RELATED: Facebook CEO Mark Zuckerberg Lays Out Plan to Combat Fake News
The project is currently completely open source, Goel said, and is still being improved upon. He added that the team is in talks with Google's Chrome Store so that it can be published publicly there and made more easily available for people. At the moment, FiB is currently undergoing review before that can happen.
"The plan is to make the product perfect before it hits the stores again," Goel said.
Google said it does not comment on the review process or on individual extensions.
On Nov. 19, Facebook CEO Mark Zukerbuerg posted a status outlining seven projects in progress to address the fake news problem. Among steps Facebook is taking include working with journalists to learn about fact checking systems, and making it easier for users to report false news.
Follow NBC Asian America on Facebook, Twitter, Instagram, and Tumblr.