Sunny Tripathy knows exactly what his new comedy television series about a South Asian family will not be.
"It will not be a show about curry, turbans, 7-Elevens -- whatever stereotypes that are out there. It will be far from that. But you will learn and see things you might be familiar with that are reflective of South Asian identity and culture," said Tripathy, creator of the viral comedy YouTube series, "Keeping Up With the Guptas."
Tripathy, who has held various modeling and comedy stints on Last Teen Comic Standing and Mr. India Global, recently signed a development deal with 20th Century Fox for the creation of a possible television series based on his Indian-American family, the Tripathys.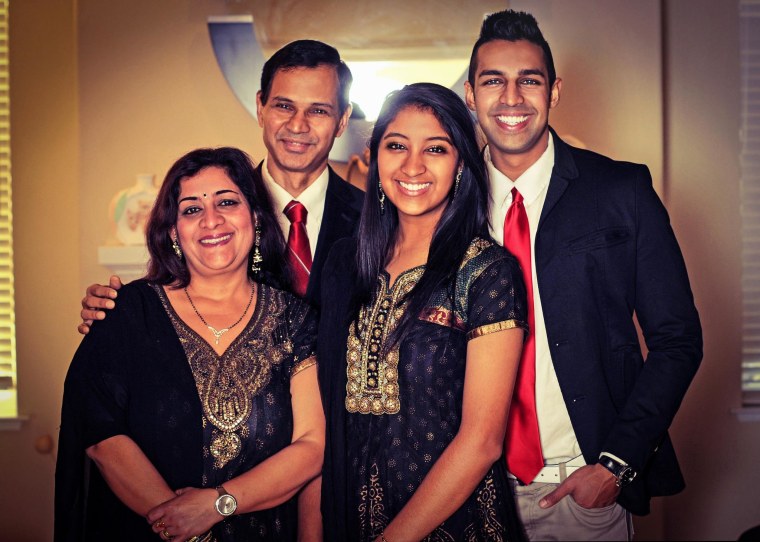 Earlier this year, Tripathy landed a much coveted general meeting with some of the top comedy executives and producers at 20th Century Fox. Tripathy initially thought he might have a shot at an entry-level writing position, or maybe even a gig as a writer's assistant for one of Fox's existing shows. But the conversation took a turn as Fox took an interest in stories Tripathy was telling about his family. The 24-year old walked out with a development deal for a potential show, and the opportunity of a lifetime.
"'Keeping Up With the Guptas' was great in that it helped get some visibility and name recognition," said Tripathy. "It did extremely well and above all -- people enjoyed, respected, and related to the series. That in itself was enough to at least get an opportunity to get people to read your material."
"The best way to help understand other people's cultures is by learning to love characters that are within that culture."
The terms of the development deal were negotiated in May 2014, and a pilot script deal was signed, according to Tripathy. The deal memorandum from 20th Century Fox is now official and closed.
In 2010, the comedian, model, and screenwriter launched "Keeping Up With the Guptas," a web series that accidentally became an overnight sensation despite its poor production value and basic budget.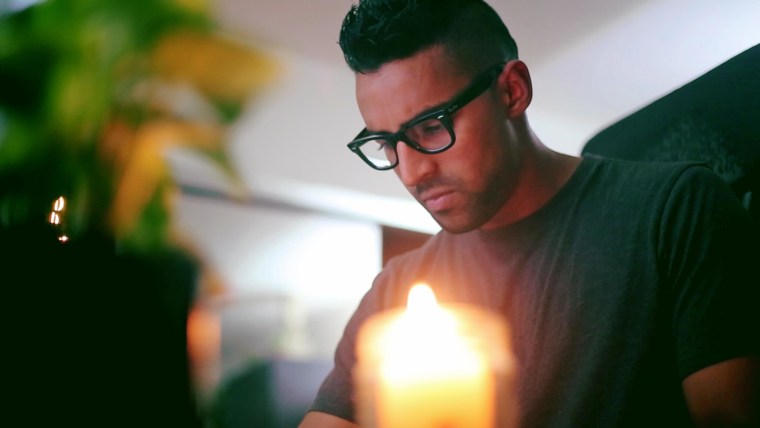 In the web series, the lives of the "Gupta" family are played by Tripathy's parents -- Niranjan and Sumita Tripathy, and his friends -- Sumi Raman and Sahil Punamia. The series focused squarely on issues, frustrations, and every day situations familiar to most South Asian families, with stories revolving around arranged marriages, parental expectations, and generational differences.
Tripathy says the characters cast in the series are highly exaggerated and sensationalized versions of themselves. But that's what seemed to resonate with viewers. "Keeping Up With the Guptas" has received tens of thousands of hits, including worldwide attention from fans all the way from Singapore.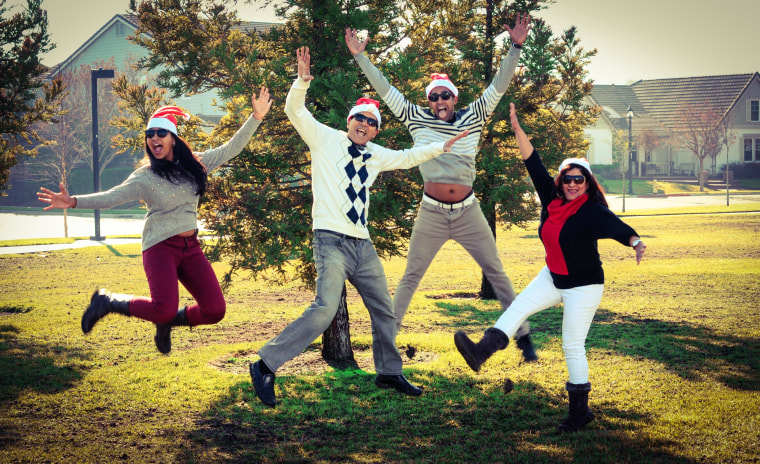 The characters in the series aren't just bound by their racial identity -- something Tripathy says has stood out and contributed to the series' success. The family in the series is of South Asian descent, but their racial identity isn't the main focus of every story.
For instance, in one scene in, Tripathy's sister receives a B+ on an exam, much to her father's disappointment. He then "happens to be" loading a gun while admonishing his daughter. In another scene, Tripathy's mother cooks a meal for her daughter's boyfriend, and then asks for him to pay.
"I don't think there should be a need to find diversity. It should just exist"
Tripathy says scenes like this make it easier for mainstream families to relate to the everyday shenanigins and dramatic conversations that happen in any home, at the dinner table, or at family outings.
With his development deal, Tripathy hopes to address harder hitting issues, while using comedy as a backbone for bringing people together. Once a victim of a racial hate crime, he believes that laughter and comedy on television are vehicles to help people better understand different religions, races, sexual orientations, and cultures.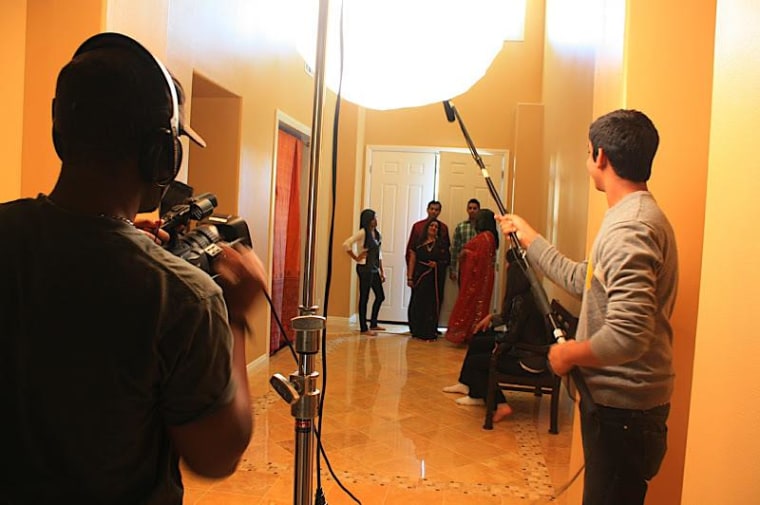 "I think racial tolerance and cultural acceptance is something that is extremely important," said Tripathy. "The best way to help understand other people's cultures is by learning to love characters that are within that culture."
Even though major television networks have made strides by casting minorities and people of color on television and creating shows like ABC's "Fresh Off the Boat" and "Black-ish," experts and audiences agree there is still a long way to go to reach a point when diversity simply exists as a fact, not as a mission statement.
"I don't think there should be a need to find diversity. It should just exist," said Tripathy. "It's unfortunate that it's so limited. I wish there was a ton more diversity. It should be so well integrated in every show that we shouldn't have to draw a distinction."
"All I can say is that I consider myself a proud American and a proud Indian."
Tripathy, who has met actress-comedian Mindy Kaling multiple times, says she's a great example of someone who is proud of her culture, but is not solely defined by it.
"She is someone who is proud to be Indian American, but isn't limited to just that. Similarly with my web series, the problems, conflicts and stories we told were about basic things," he said. "We had stories about relationships, Christmas, arguments with parents, grades, marriage, and general cultural and generation gaps that exist in our lives."
Tripathy says that strides made by South Asians in greater society need to be reflected in the media that serves it.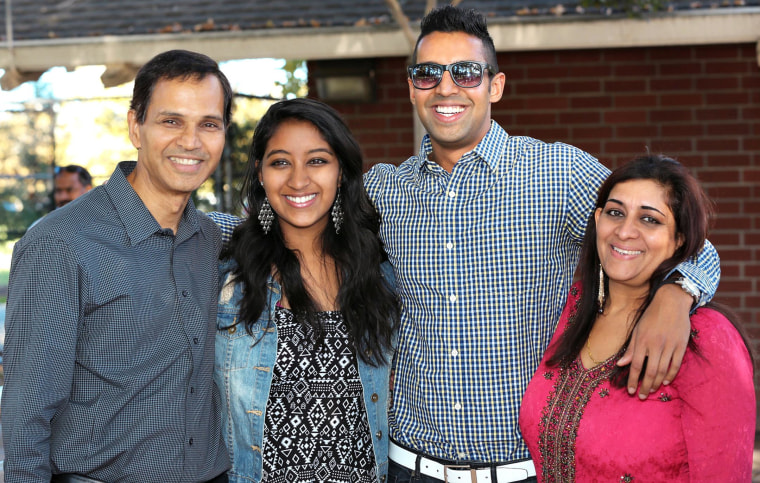 "I think especially in Indian culture, we are no longer just the random doctors and engineers. You have amazing people like Indra Nooyi, the CEO of Pepsi, who are Indian. You have Indians in politics. You have Indians running companies, writing books and making films that win Academy Awards," said Tripathy. "Finally we have been appreciated and understood beyond just the stereotypes-- so I think it's important diversity in television reflects that."
As for the future of his still-untitled show, Tripathy's fate depends on whether or not the network buys the series. If it moves forward, he imagines the new family he creates will be different from the Guptas, though still inspired by the same things that first led him to create the series.
"All I can say is that I consider myself a proud American and a proud Indian. The struggles you will see are that of every American family, but through the eyes of an Indian culture," he said. "I want people to better understand cultures. To better understand one another. And with this show, I hope to accomplish that through laughter."