Faiza Patel was shocked when she moved back to the United States after 9/11. "I didn't recognize the legal system that I had left behind," Patel, an attorney and co-director of the Brennan Center for Justice's Liberty and National Security Program, told NBC News. "I felt there was this huge change in sort of fundamental aspects of the system in terms of non-discrimination, the protection of free speech, and the protection of religious rights."
In this week's "Life Stories," Patel, who was born in Pakistan and moved to the U.S. where she studied at Harvard, describes the reason for what she does as being two-fold: ensuring that national security policies are effective, but also that they are "in line with our constitutional values and that they don't damage vulnerable communities."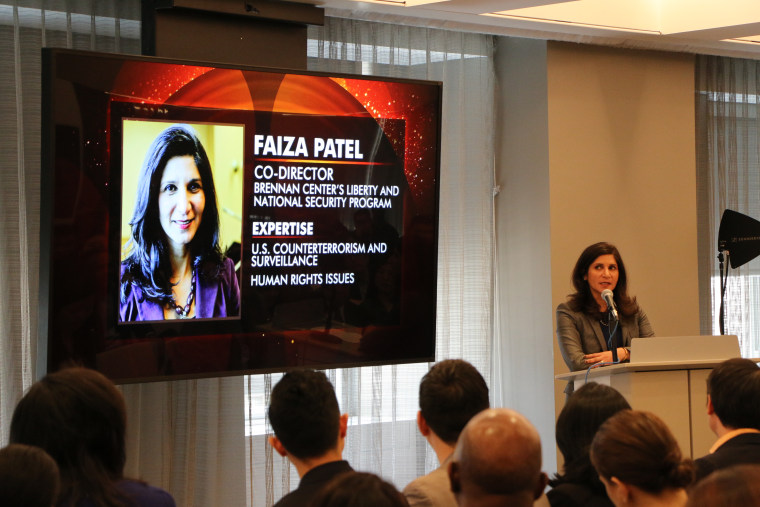 Look for new "Life Stories" videos published on Thursdays beginning in May and through September. Episodes can be watched on NBCAsianAmerica.com, NBC Asian America's Facebook page, NBC News' official YouTube channel, and the NBC News app available on mobile devices, Roku, Apple TV, and Amazon Fire TV.
"Life Stories" is part of "NBC Asian America Presents...," a new video channel that will feature documentaries centered around themes and voices found in Asian American and Pacific Islander communities.
Catch up on more videos online at NBCAsianAmericaPresents.com.
WATCH MORE "LIFE STORIES":
Follow NBC Asian America on Facebook, Twitter, Instagram, and Tumblr.