Mylen Fe Yamamoto was eating with chopsticks on a flight last April when she noticed that they rolled off the tray table whenever she put them down. Instead of getting frustrated, she came up with a solution.
"I definitely dropped [the chopsticks] multiple times on the flight," she told NBC News. "I guess when you're sitting on a plane you have a lot of time to think to yourself."
What she came up with was a new kind of disposable chopsticks, one with a detachable holder at the end that users could break off. She also wanted it to be eco-friendly, and decided to use bamboo, which is fast-growing and absorbs carbon dioxide.
Although many disposable chopsticks on the market also use bamboo, 20 million trees are still cut down each year in China, according to the South China Morning Post.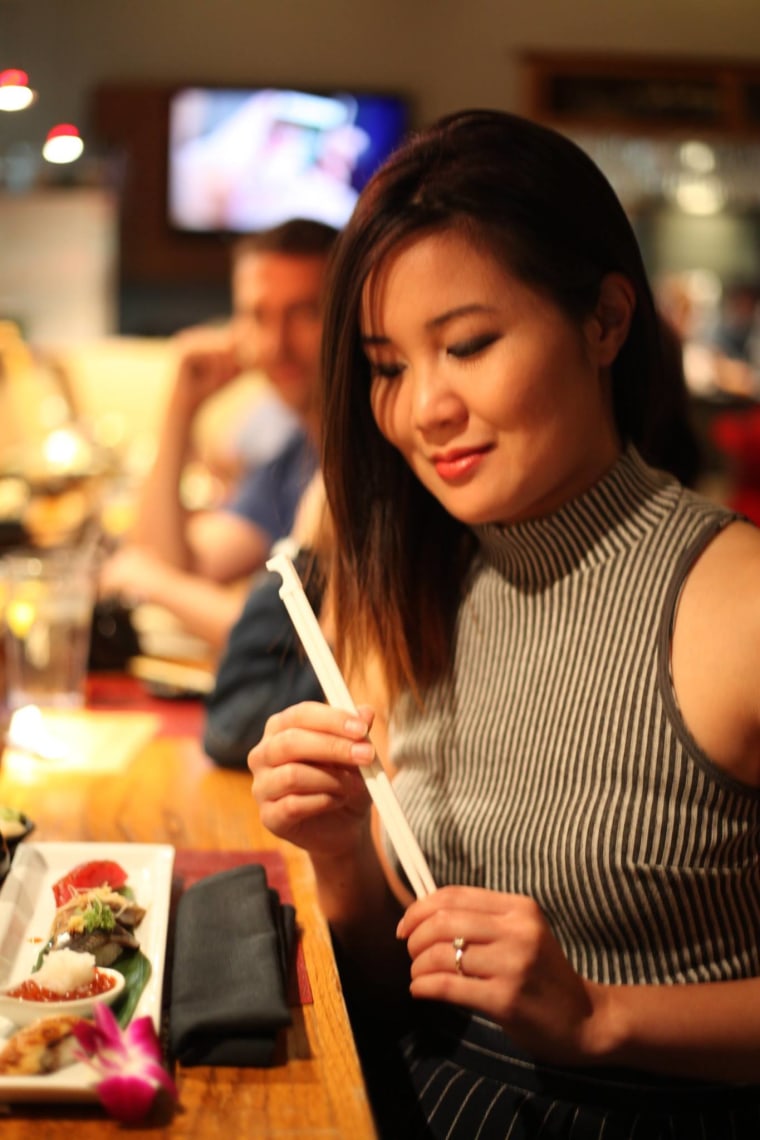 Yamamoto took the idea to Jay Chang, a friend she had met at a conference in 2013. Chang, who works as a venture consultant, has more than fifteen years of experience with the bamboo industry, having come from a family that produces bamboo kitchenware. Together, the two developed the product.
Yamamoto and Chang, along with team members Ron Tansingco and Shannon Takeba, decided to call their burgeoning company "Cropsticks."
"Some people call bamboo a grass. Some call it a crop," Yamamoto said. "I say crop, so Cropsticks. Also, as this venture grows, my goal is to donate a portion of our profits to sustainable farming to grow healthy, organic crops."
Yamamoto was taken aback when she saw that a "chopstick hack" — which involved snapping off the end of disposable chopsticks to use as a holder, similar to Yamamoto's Cropsticks — had gone viral online last week.
"At first I was in denial, and then I got angry, and then I accepted it," she said. However, she noted that not only was the "hack" difficult to actually do, but it also motivated her to push up the Cropsticks product launch to take advantage of the buzz. "Now I'm inspired, because we're motivated to launch faster," she said. "We couldn't let the world get splinters."
The Cropsticks team launched their Kickstarter on Wednesday, and raised 24 percent of their $20,000 goal within the first 24 hours. Internet celebrities, including the Fung Brothers, David Choi, and Leenda Dong were among the first supporters of the product. Yamamoto manages some YouTube stars through her company, CliqueNow, but said she didn't ask them to promote the Kickstarter. "I just was like, 'Hey guys, check this out,' and they liked it," she said.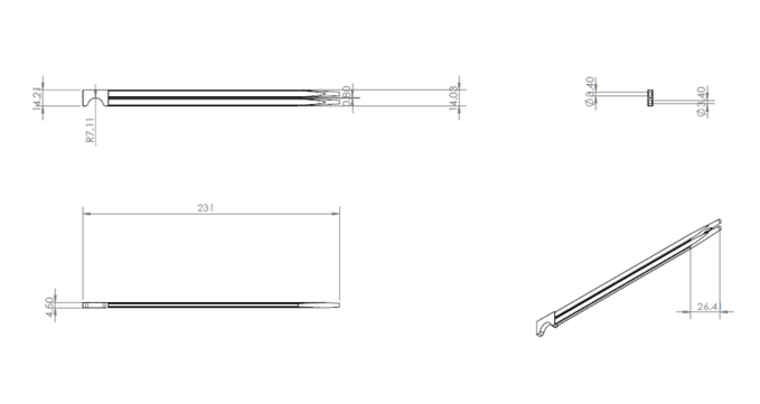 Yamamoto and Chang are hoping to bring Cropsticks to a wide audience. They're currently in talks with a several restaurants in Hawaii, where Yamamoto is from, and some international restaurants as well. "We're also generally talking with working with the largest chopsticks distributors to be able to reach a wider platform and the manufacturers of one of the widest chopsticks production factories in China," Chang said.
The Cropsticks team is also ambitious about diversifying their products, and making them even more eco-friendly. "The first step is bamboo, and the second step is to explore other alternatives, like corn husks," Chang said, noting that the team is working on a soup spoon made of corn husks. "Forks, bowls, and other utensils are still made out of plastic. We're definitely looking into a wider product line for sustainable, disposable [silver]wear."
Follow NBC Asian America on Facebook, Twitter, Instagram, and Tumblr.