The Minoru Yasui film project is launching a fundraising campaign to complete the film, "Never Give Up! Minoru Yasui and the Fight for Justice," that celebrates Yasui's legacy.
Minoru Yasui was a Japanese-American lawyer who deliberately violated the military curfew placed on Japanese Americans during World War II in order to get arrested and challenge its constitutionality. After the war, Yasui continued to work for civil rights and redress, which came two years after his death. His conviction was eventually vacated, but it was never overturned.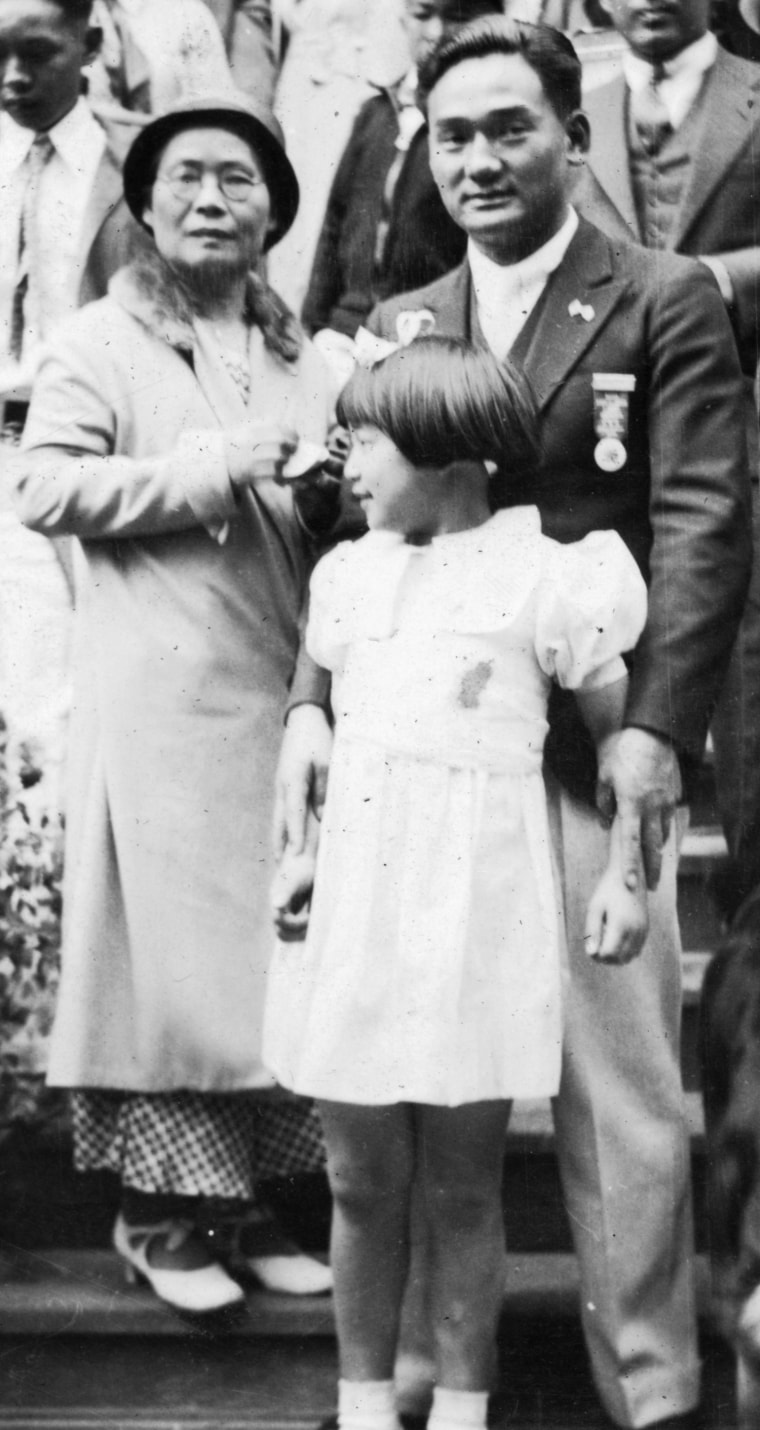 "There have been other films on his 'coram nobis' legal case (Steven Okazaki's "Unfinished Business") and work on redress (Lise Yasui's "Family Gathering" and Mike Goldfein's "Citizen Min")," Holly Yasui, Minoru Yasui's daughter and co-chair of the Minoru Yasui Tribute Committee, told NBC News. "But this is the first that depicts his whole life: his childhood and youth in Oregon, and his continuing work in defense of civil rights across ethnic and generational lines in Denver, Colorado, where he relocated after World War II."
Narrated by actor and activist George Takei, who knew Yasui, the film hopes to preserve some of Yasui's firey oratory about civil rights and justice, old family photographs from the early 1900s, letters that Yasui wrote from jail, as well as more contemporary materials. It includes interviews with 20 people who knew him at different periods of his life. Filmmakers also hope to develop an accompanying educational program and curriculum for schools.
"We need more people like Min Yasui in the world — who are willing to stand up for what is right, for whom principles of justice are more important than personal comfort," said the film's co-director, Will Doolittle, in a statement.
The film is expected to be completed next year in time to celebrate Yasui's centennial.
IN-DEPTH
Correction: An earlier version of this article credited the crowdfunding campaign for the film to the Minoru Yasui Tribute Committee.