Greg Pak, author of "Code Monkey Save World" — one of Kickstarter's top grossing original comic projects — and "The Princess Who Saved Herself" — which raised over $100,000 of its $15,000 Kickstarter goal — has launched a new Kickstarter campaign called "Kickstarter Secrets."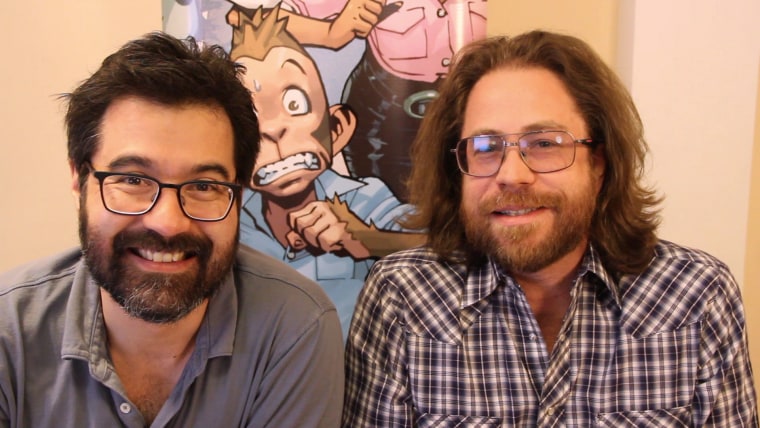 Pak told NBC News that "Kickstarter Secrets" will be a book of practical crowdfunding tips that cover every step of the crowdfunding process. For fans of Pak's work, it will also include detailed references to each of his campaigns.
"Since running the Kickstarter campaigns for 'Code Monkey Save World,' 'The Princess Who Saved Herself,' and 'ABC Disgusting,' I've gotten tons of questions about crowdfunding from other creators," Pak told NBC News. "I'm a big believer in independent artists sharing information, so I'm doing my best to pack 'Kickstarter Secrets' full of detailed, practical, concrete tips based on my actual experiences — and especially my mistakes."
RELATED: Greg Pak Gets Gross in His Latest Children's Book, 'ABC Disgusting'
Pak reached his initial goal of $2,000 in seven hours after launch and has reached four stretch goals, totaling of $6,000 by May 9, with 9 days left to go.
According to Pak, crowdfunding is particularly important for artists of color who might encounter resistance when taking on Asian-American topics, characters, or approaches.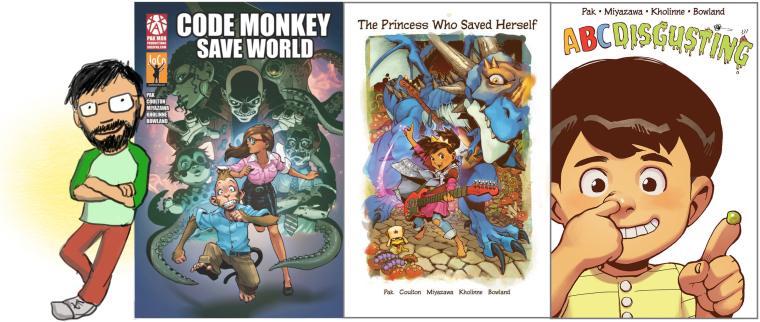 "One of the glories of crowdfunding is that if it goes well, it enables you to make your project the way you envisioned it from the beginning," Pak said. "We never had to deal with an executive who didn't get it, who might question why the Princess [in 'The Princess Who Saved Herself'] was named Gloria Cheng Epstein Takahara de la Garza Champion or who might balk at the kids in 'ABC Disgusting' being Asian. We felt pretty sure there was an audience out there for books and characters like this. Kickstarter gave us the tools to help prove it."
Follow NBC Asian America on Facebook, Twitter, Instagram, and Tumblr.