On the fourth anniversary of President Obama's announcement of the Deferred Action for Childhood Arrivals (DACA) program, California Congressman Mike Honda is pushing back against mass deportation proposals in a new video released Wednesday by FWD.us.
In the video, Honda discusses his family's internment experience during World War II with Claudia Flores, a DREAMer who works to advance healthcare for Latina women. Flores also discusses her family's immigration story with Honda.
While sitting at the Japanese American Memorial in Washington D.C., the two also discuss comments made by presumptive Republican nominee Donald Trump comparing his proposal to ban Muslims from the U.S. to the actions of President Franklin D. Roosevelt during WWII.
"We cannot surrender our future to the mistakes of the past," Honda says in response.
RELATED: Muslim Americans Read 'Letters from Camp' to WWII-Incarcerated Japanese Americans
Flores, who grew up in San Jose, California, and has known Honda since she was in high school, said that she met him while she was doing advocacy work for the DREAM Act. When Honda asked Flores if she knew the history of Japanese Americans and internment camps, she realized that she didn't.
"I knew about Nazi concentration camps, but I did not know that this country at some point in history had legitimized the rounding up, disempowerment, and demonization of Japanese Americans," Flores told NBC News. "Some of the darkest times are characterized by oversimplified messages, repetitive hated, and manipulation. We are witnessing just that."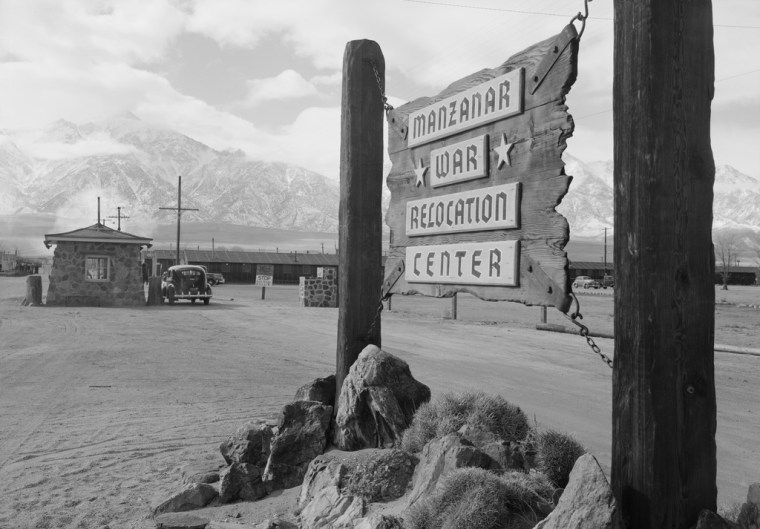 RELATED: When History Repeats: What Leaders Can Learn from Anti-Asian Laws in U.S. History
Trump has also previously said that the 11 million undocumented immigrants in the U.S. 'have to go.'
"For families like my own, this is not a message that we take lightly," Flores said. "This is a message that no single American should take lightly."
RELATED: 'I Am An Immigrant': Campaign Brings Faces, Voices to Immigrant Heritage Month
Honda told NBC News that because of his experience during WWII, he would never wish a similar experience on anyone today.
"Rounding up 11 million of our friends and neighbors is not only unfeasible, it would be inhumane and economically destructive," Honda said. "I would not wish such an experience on anyone today."
Follow NBC Asian America on Facebook, Twitter, Instagram, and Tumblr.