A new mobile dating app is hoping to fill a void that many Muslims and millennials struggle with: melding Western social norms with cultural expectations found in their homelands.
Created by Mariam Bahawdory, who is first-generation Afghan American, Eshq is a dating app geared toward Muslims and people from South Asia, North Africa and the Middle East.
"I wanted to create a platform where millennial Muslims could feel comfortable looking for, basically, someone they actually have something in common with," Bahawdory, 30, said.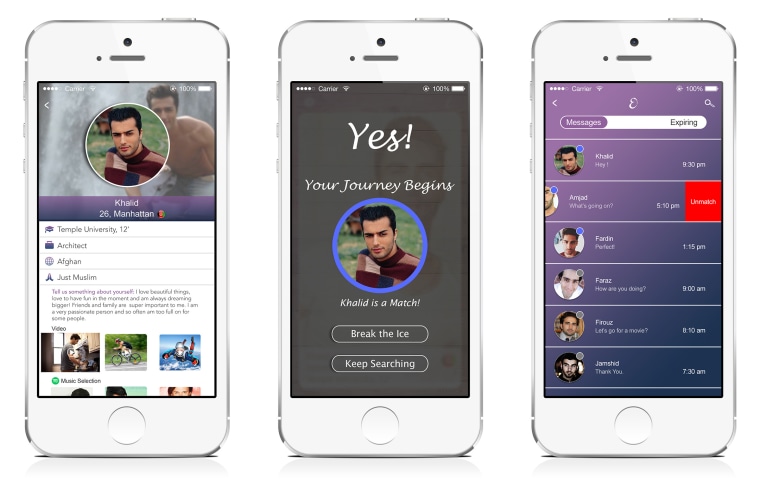 It's an alternative method to the traditional matchmaking that takes place between families, Bahawdory said. For first- and second-generation Muslims in the U.S., there's a lot of pressure to quickly get married following graduation from college, she noted.
The app, she added, promotes taking your time to find the right mate and focusing less on someone's "marriage resume," which she defines as education, occupation and family history. "Creating this app was opening up the doors in terms of combining the Muslim culture and Western society," she said.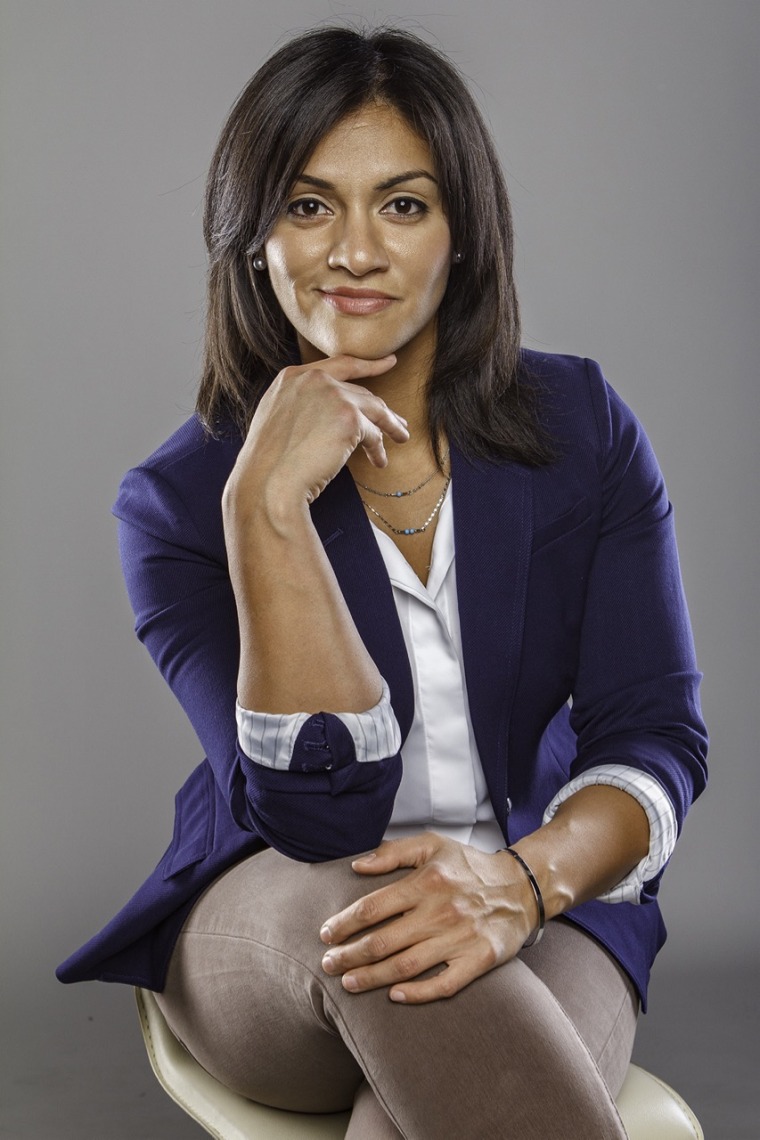 There are other apps geared toward Muslims on the market, including Minder, Ishqr, Muzmatch and Salaam Swipe, but some of them have a reputation within Muslim circles as hookup apps, Bahawdory said.
"Eshq is different because this is the first dating app of its kind within the niche market. Women making the first move — 'Muslim Bumble,'" she said, referencing "Bumble," a dating app where men can only send messages to women after being contacted. "Our goal is not just matrimony, which you will notice is not anywhere on the marketing, but it is more of a social discovery platform."
In addition to women making the first move on the app, Eshq differs from other online dating apps for its friend finder feature, video uploads and Spotify integration, Bahawdory said. There are also planned Eshq events, with the goal of connecting people who have things in common and similar life goals.
A lot of these dating apps and websites are just worried about quantity and not quality.
"Overall, this app gives women the power to make their own decision," she said in an email. "We allow our women to be the charmer, the 'first mover,' the one that gets to grab someone's attention with her wit! We want to promote women stepping outside of their comfort zone and join the shift of Muslim women speaking out, being self-made, and not standing around like a trophy that is waiting to be swept off her feet."
Bahawdory said she hopes that the fact she is Muslim herself helps earn her the trust of the women using the app. Currently in beta, Eshq, which means "love" in Persian, is set to fully launch in about a month. Though it's marketed toward Muslims, people of other religions who are of Middle Eastern, North African or South Asian descent may also be interested.
Muslim women, Bahawdory asserted, increasingly want to rely on making the decisions on their own instead of relying on their families.
"A lot of these dating apps and websites are just worried about quantity and not quality, so in terms of women making the first choice, this was decided on a lot of research done in the New York City area," Bahawdory added.
Though demographic research data on the use of dating apps and websites is limited, 61 percent of 18- to 29-year-olds responding to a 2017 Statista survey said they have used those services. In a 2015 Pew Research Center survey, 27 percent of 18- to 24-year-olds and 22 percent of 25- to 34-year-olds said they had used dating websites or apps.
While women making the first move has previously been seen as taboo, Bahawdory noted, Muslim women are increasingly growing more comfortable taking the initiative in dating, which allows them to not worry about getting a creepy pickup line.
Judy Jebara, 27, said she signed up for Eshq after trying other apps that left her feeling unfulfilled. Within a few months of using Eshq, she met her current partner, 30-year-old Saif Raja.
"I think it's good when you don't have enough time to go out and meet people. Obviously you have to be cautious. With Eshq, I didn't have a problem," Jebara said. She met Raja, and the two New Jersey residents have been a couple for nearly a year.
Overall, this app gives women the power to make their own decision. We allow our women to be the charmer, the 'first mover.'
Raja said the app helps Muslims feel comfortable in a world that isn't always accepting or open to them.
"A lot of Muslim people, unfortunately, are not really acknowledging themselves or going around and at least saying they're Muslim because they're scared of any kind of retaliation because of what's going on in the world," he said. "So I think a Muslim site like that makes them feel comfortable, and I think it's important to have that."
Follow NBC Asian America on Facebook, Twitter, Instagram and Tumblr.