As a Korean-American adoptee in a white family in southern Oregon, Nicole Chung recalled getting a lot of questions about her adoption growing up. She got used to answering them.
"I thought answering their questions easily and directly without drama and without seeming bothered was the best way to get them to stop," the writer said. "I wanted them to think of my parents as my family or that I wasn't anymore different than I already was growing up in a really white town."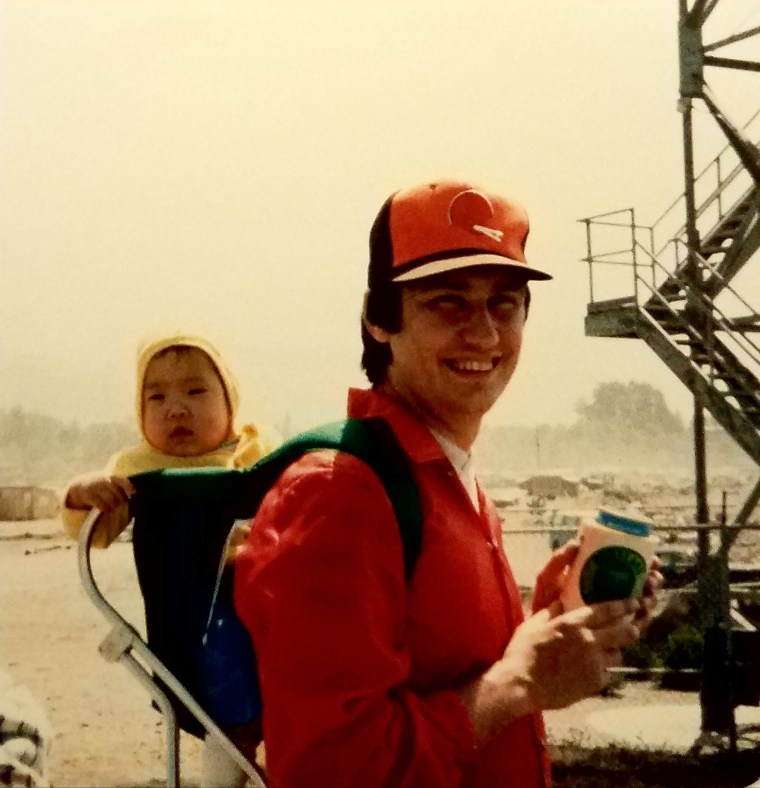 In her debut memoir, "All You Can Ever Know," slated for release this week, Chung — who was born in Seattle to Korean immigrants — chronicles her experiences growing up with her adoptive family as well as the search for her biological parents and the discovery of her biological sister, intertwining the search with major life events like the birth of her own children.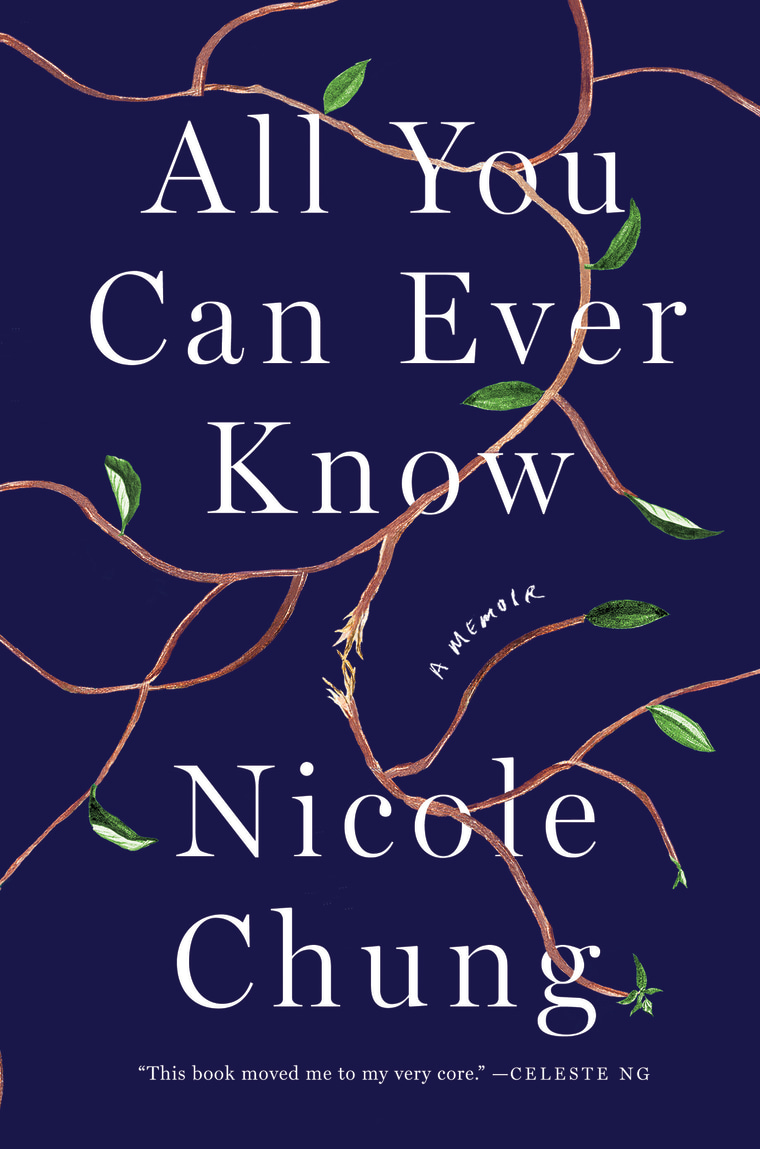 The book has garnered early praise, being named an official Junior Library Guild selection, an American Booksellers Association Indies Next Pick selection and listed as one of the "11 nonfiction books to read" by Vanity Fair. Writers including Celeste Ng and R.O. Kwon have also praised the book.
Writing is not a new challenge for Chung — the former managing editor of The Toast, a feminist humor magazine known for its parodic interpretations of classic art and literature, and the current editor-in-chief of Catapult — and neither is talking about transracial adoption. She has shared some of her story in essays for publications including The Atlantic and The New York Times. But she admitted transitioning from an essayist to writing a full length book was daunting at first.
"At one point, I even wondered if I should make it an essay collection and if it would just be easier for people to read and digest," Chung said. "But in the end it just felt like this was a story with a continuous arc and I had to be able to write that and make that real and come alive to keep the suspense."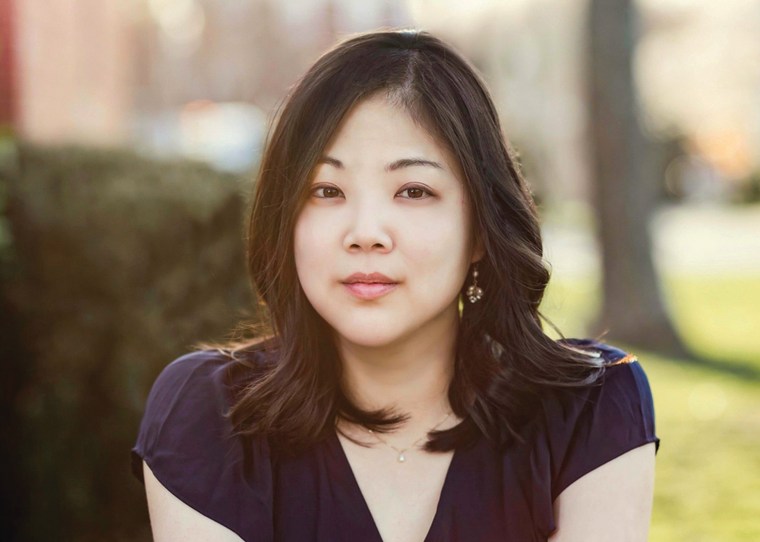 Chung added that one of the main reasons she wanted to write her book was because she felt there weren't many from the perspective of adoptees. She noted that even when she was writing in 2013 and 2014, there weren't as many adoptees sharing stories from their point of view.
"At the time, adoption stories had primarily been told through the lens of adoptive parents and through the lens of professionals," Chung said. "It was a little bit of a change and I find that people were hungry for that perspective."
To write the memoir, Chung referred to old journals, which she said go back 10 years.
"Thank goodness for those journals," Chung said. "I kept a daily journal or else I wouldn't be able to reconstruct things I experienced."
Revisiting old memories while writing was an emotional journey, at times joyous and others difficult, Chung said, especially when it came to talking about race. She said that because the professionals at the time didn't discuss topics of race and culture in transracial adoption with her parents, they weren't as well-prepared.
"These are sometimes still difficult things in our relationship and can be hard to revisit," Chung said. "I have the benefit that I'm 10 years past the reconnection with my birth family and past the search so I have all this time and distance on my side, and I'm much further removed from my childhood experiences."
"It was fun to share and write the love my family had for me and I think that does really come through," she added. "Even if it was hard for us to talk about race sometimes, it was lovely to be able to show moments where we were just like any other family. In some ways, the adoption didn't matter and in other ways, it did profoundly."
Chung said her adoptive father passing away this year has made it particularly hard to re-read parts of her memoir with him in it. "I love that he's in the book and that his love for me is in it," Chung said. "I think I will always be glad about that."
Another important aspect of Chung's memoir was the inclusion of her biological sister Cindy's story, Chung said, as well as involving Cindy in the research and writing process. Cindy was the first person Chung showed the full manuscript to, she added.
"You can never truly know when you're writing someone else's story except your own," Chung said. "You're always going to have doubts when you're writing it, but I really did try as much as I could because she's so important—more than any book."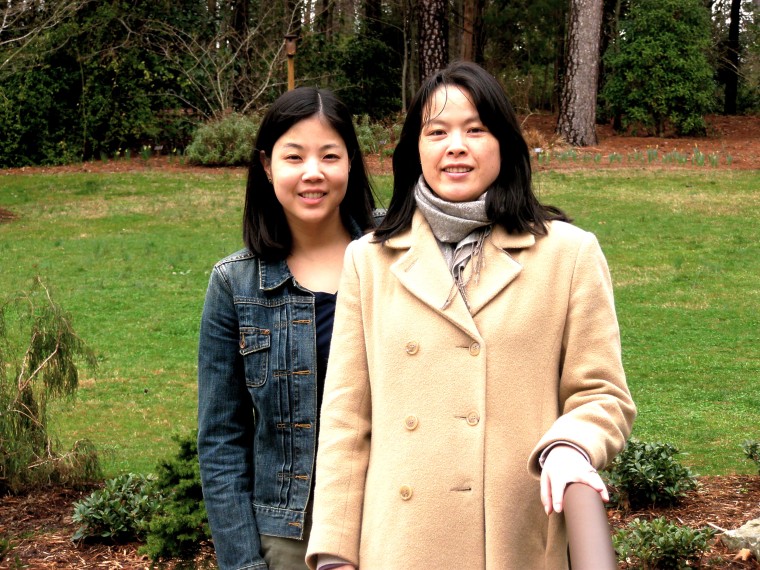 Aside from confirming that she could write an entire book from start to finish, Chung said she learned a lot about herself in the process as well, especially when it came to reflecting upon certain events in her life.
"Writing about it was great because I got to revisit a lot of moments that, just by necessity that life was unfolding so quickly, I had skimmed over," Chung said. "I re-learned finding a little bit of the truth, and being able to access that and share it with my sister and my kids, and how empowering that felt. I knew that at the time, but with 10 years distant, it sunk in even more powerfully just how much that little bit of history and truth can make a big difference."
Follow NBC Asian America on Facebook, Twitter, Instagram and Tumblr.