Growing up in suburban Cranbury, NJ, Benjamin Oser, a Korean adoptee, often made fun of himself so he could feel more comfortable around his white classmates.
"I'd say, 'I'm the Korean Jew from Texas,'" recalled Oser, 30, who spent kindergarten and first grade in the Lone Star State and was raised as a reformed Jew. "That would always be my line."
The line worked, at least for his classmates, who invariably would laugh. "But I didn't feel any real value in saying the word 'Korean,'" Oser said.
Over the past few decades, thousands of Korean adoptees, like Oser, have embarked on their own quests for self -- journeys punctuated by false starts, unexpected detours, and roundabout routes to discover what it means to be Korean. But such searches were not always as common as they are today.
America first became an adoption terminus for Korean orphans at the end of the Korean War in 1953, taking in children fathered by soldiers from the west and others later born to unwed mothers. More than 107,000 Korean children have been adopted into American homes, and many were raised at a time when adoptive parents, most of them white, taught their children to assimilate into American culture. Often, they say, they were left with few opportunities to embrace their ethnicity and explore their identity.
Joy Lieberthal, a Korean adoptee raised in Mount Vernon, NY, came to the United States in 1976 when she was six-years old. She says she knew very little about being Korean as a child, and she always saw herself as someone who was "other than other." She credits, however, her adoptive parents with trying to instill in her and her three sisters, who are also adopted, some sense of Korean identity.
"The first thing they would say is, 'What's your Korean name? Why don't you use it? You should be proud of it.'"
As children, they were given the chance to attend Korean school and Korean church services. But at every turn, there were stark reminders that Lieberthal wasn't one of them.
"The first thing they would say is, 'What's your Korean name? Why don't you use it? You should be proud of it,'" said Lieberthal, who now works as a clinical social worker at The Juilliard School in Manhattan and has counseled adoptees and adoptive parents since 1999.
It wasn't until Lieberthal became a sophomore at Union College, in Schenectady, NY, that she began to unmask her otherness through the black community, she said.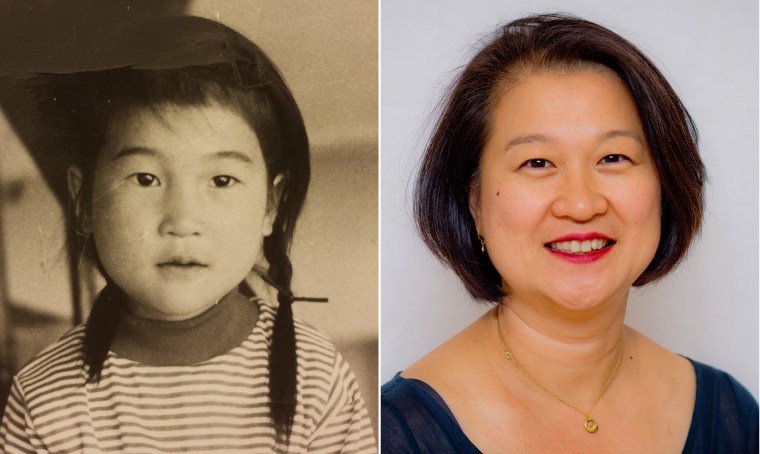 "They gave me the vocabulary to talk about race, culture and identity," said Lieberthal.
But there came a point when she had to acknowledge the obvious -- she also wasn't black. She still didn't quite fit. It wasn't until she attended an Asian party near campus, Lieberthal said, that her interest in her own Korean identity was awakened.
After graduating college in 1993, Lieberthal returned to South Korea and volunteered at the orphanage where she had lived for six years. During her year in Seoul, Lieberthal -- who later served as president of Also-Known-As Inc., a post-adoption support group -- learned to speak Korean again and reunited with her birth parents.
It was a trip, she says, that changed her life.
"In my late 30s and early 40s, I feel like I have become truly bicultural," said Lieberthal, who added that "on the inside" she is still becoming more Korean.
"I had to be able to identify a second part of being different."
In many ways, the experiences of Lieberthal and her peers laid the groundwork for younger Korean adoptees, like Oser, to explore their own identity.
Oser, who came to America in 1984 when he was just three months old, said he didn't have much access to Korean culture growing up and always saw himself as white. Being raised as a reformed Jew, he added, contributed a second layer of burden.
"I had to be able to identify a second part of being different," said Oser, whose younger sister is also a Korean adoptee.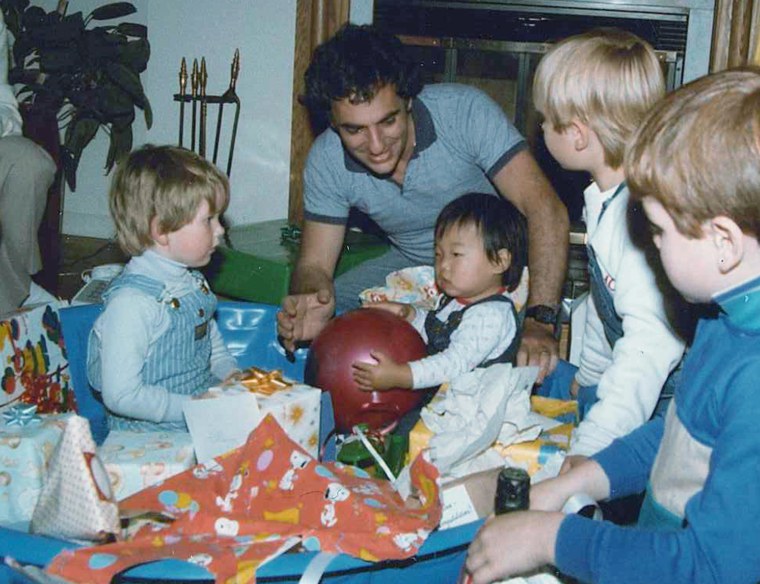 While in graduate school for education and administration at New York University, Oser said that during his early 20s, he developed a strong interest in tracing the threads of his Korean identity.
"It was purely because of the environment," said Oser, who now works in the office of campus activities at Drexel University, in Philadelphia. "I had never been in such a diverse community before."
After graduating in 2009, Oser returned to South Korea for the first time. He planned to stay for only one year to teach English. One year became three. And during a 2010 trip to his adoption agency to resolve a visa issue, Oser learned that just a few months earlier, his birth father had been looking for him.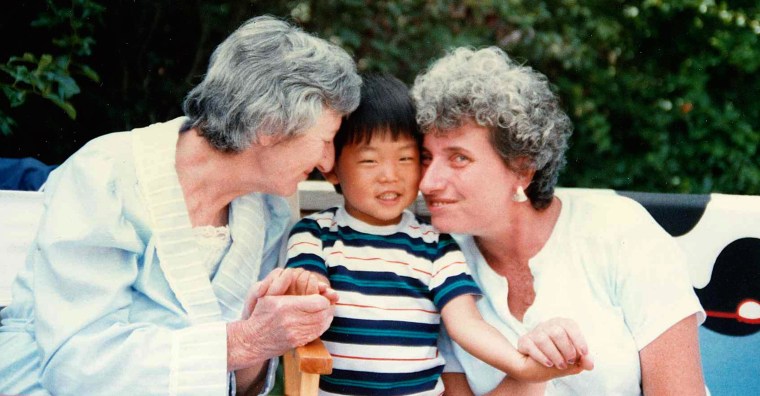 A meeting was arranged in an office at the adoption agency soon after. Oser recalls the moment he met the man he'd imagined all his life.
"I was happy, and very curious and anxious, but it wasn't super overwhelming," he said. "It was finally good to know that he existed in hopes of answering some of the questions I had."
The encounter paved the way for Oser to later reunite with the family in Korea he had never met. Oser asked the adoption agency to write to his birth mother, to see if she would meet, but she was reluctant. His aunt, however -- his mother's sister -- agreed. Oser learned his birth parents were never married, and both had shared different accounts with family about why they'd given up their son for adoption.
"Having to try to navigate both stories for what is true and what is false has always been a little difficult," Oser added.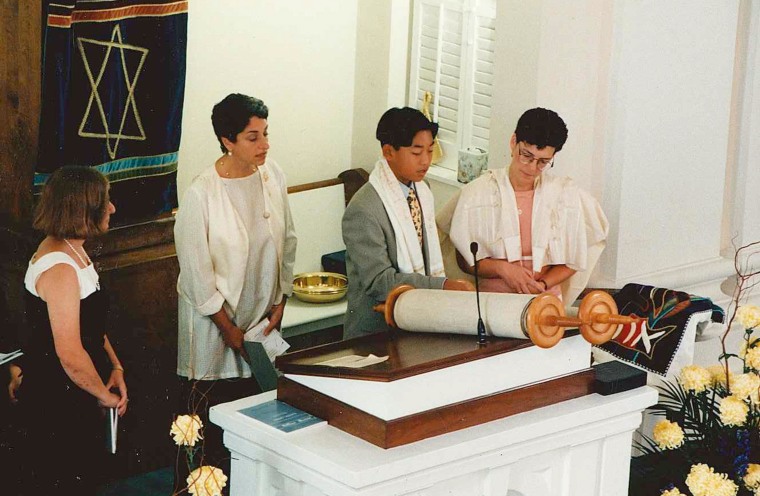 Today, the Korean adoptee community remains one of the largest in America. But the recent dearth of adoptions from South Korea raises questions about how newer adoptees will negotiate issues of identity in the future. Over the last 15 years, Korean adoptions have dropped from 1,994 in 1999 to a mere 138 in 2013, according to the U.S. Department of State. The decline is largely a consequence of South Korea's reaction to criticism that it exports orphans to other countries, as well as Korean government policies designed to encourage its citizens to adopt domestically.
Those policies have met with mixed success. Since domestic adoption has failed to gain traction in South Korea, where it is taboo to raise a child outside one's bloodline, government-run institutions often remain a permanent home for Korean orphans. And with so few Korean adoptees coming to America these days, Lieberthal worries, there may come a time when the identity of being a Korean-American adoptee is rendered obsolete.
"What I hope the legacy of Korean-American adoptees is," she said, "is that we've elevated the level of conversation of what it means to be Asian, Asian-American, Korean, Korean-American."