Japanese-American advocates and community leaders are cheering the Boy Scouts of America's (BSA) recent decision to end its decades-long ban of openly gay leaders, after a long association with the organization in the aftermath of World War II.
"Since 2002, the Japanese American Citizens League [JACL] has urged the Boy Scouts to reject discrimination based on sexual orientation, gender identity, or gender expression, and hopes the organization will now move forward to remove barriers for LGBTQ youth," Priscilla Ouchida, JACL Executive Director, told NBC News.
RELATED: Boy Scouts of America Votes to Allow Gay Scout Leaders
"JACL adopted a resolution in 2002 urging the BSA to reconsider its policy of excluding individuals from full participation in the organization on the basis of sexual orientation, gender identity, or gender expression. A similar letter was sent to BSA in 2013, and a statement was issued by JACL in March 2013."
RELATED: How Injustice Led to Asian America's Early Support for Same-Sex Marriage
Scouting has been an important part of Japanese American community life since the early 1930's, with Japantown Scout troops and troops associated with Japanese American Buddhist temples. During the incarceration of Japanese Americans during World War II, Boy Scout troops were active in all ten concentration camps, including thirteen troops at Heart Mountain.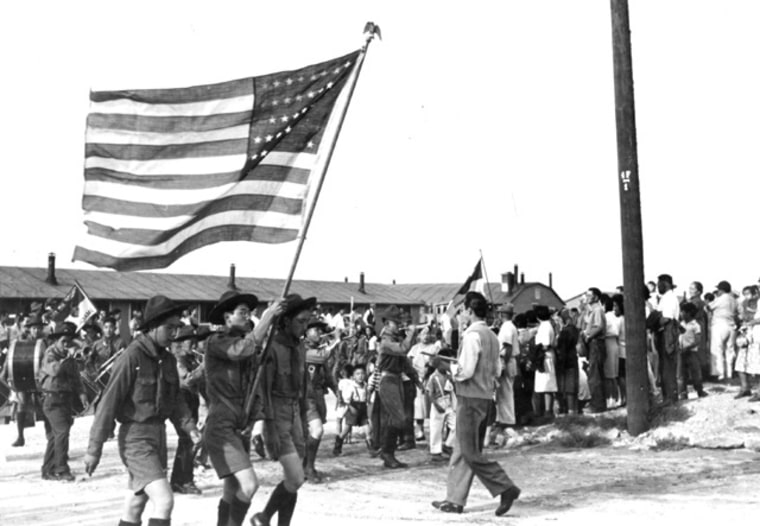 Many prominent Japanese Americans have spoken about the role of scouting in their lives, including actor and activist George Takei and former Secretary of Transportation Norman Mineta.
After Boy Scouts voted to allow gay members but not leaders in 2013, Takei noted his disappointment while advocating for an Indiegogo project that explored LGBTQ issues facing Boy Scouts.
"JACL was the first non-LGBTQ organization after the ACLU to support marriage equality," Ouchida told NBC News about the organization's continuing anti-discrimination advocacy. "And in July 2015, [JACL] adopted a resolution in support of increased access, equity, and fair treatment of the transgender community."