Musician Yoko Ono. Olympic Gold medal snowboarder Chloe Kim. Artist Yayoi Kusama. Those were some of the powerhouse Asian women who initially inspired "LING," a new comic book superhero. While Ling, a Chinese American teen who's struggling with high school bullies and math class, fights villains in the comic book, her creators hope that she will inspire Asian Americans and break the "model minority" myth in the real world.
"She's not being defined by anyone, and that's very empowering to us and to the Asian American experience," "LING" co-writer Dennis Liu told NBC News. "Our history is based in assimilation. It's been good for us, but it's also not been so good for us. And with this superpower that's inherently designed in a character, we can reflect an authentic experience for our community."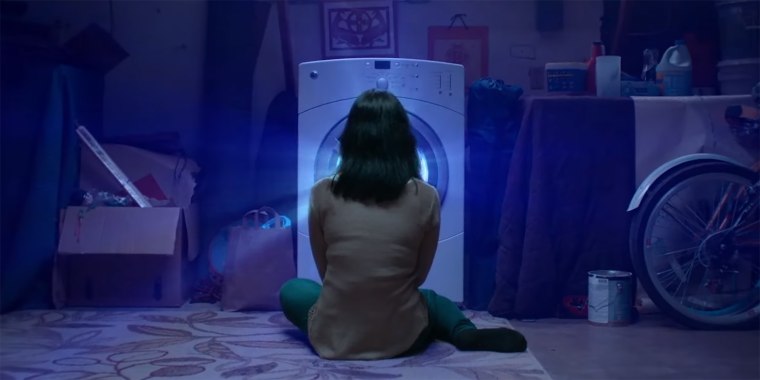 "LING," a comic book and short film, follows the journey of the main character as she discovers she's a superhero who has the ability to save the world.
Marie Iida and Dennis Liu, the couple who created the character, both bring a wealth of experience in film and television to the table. Liu wrote the comic book and short film that was made into "Raising Dion," a nine-episode superhero series released on Netflix on Oct. 4. Iida was Marie Kondo's interpreter in the successful Netflix series "Tidying Up with Marie Kondo."
Liu and Iida, now based in Los Angeles, met in an Asian American cinema class while the two were studying at New York University more than a decade ago. Liu, who is Taiwanese American, has worked on music videos with chart-topping artists such as Justin Timberlake and Sia, created clips for companies such as Starbucks and AT&T, and directed the 2015 Google I/O Keynote address. Iida, who was born in Japan and moved to the United States when she was 6, pursued writing and translated books for American publishing companies and various Japanese publications.
After working with Ethan Hawke during a promotional tour for his 2006 movie, "Hottest State," in Tokyo, she became a go-to as Japanese interpreter and eventually met Kondo in 2016. While "Tidying Up with Marie Kondo" has been a hit since it premiered earlier this year, Iida revealed that it was new television territory for everyone.
"I think it was very difficult, at first, to understand what a show like that could look like — when the host needs an interpreter," she said. "I got to see Marie Kondo work very up close, and she's a very, for the lack of a better word, a quiet host. And I think it was kind of revolutionary for people to see that a sense of authority can come in many different colors and methods."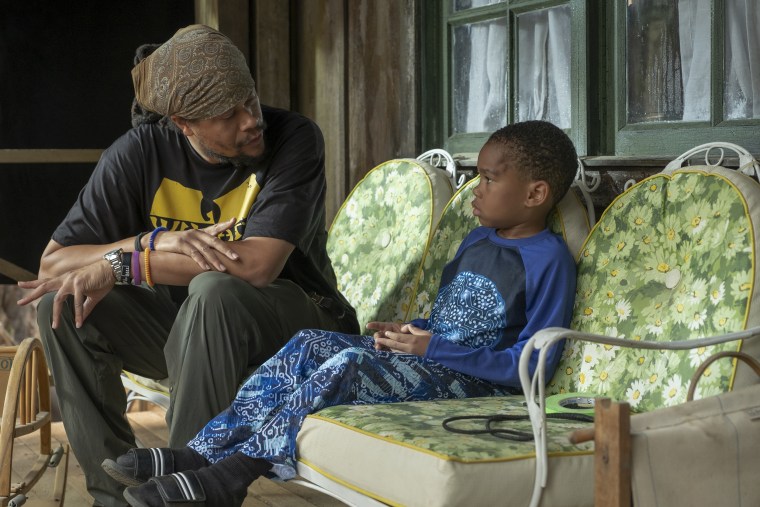 Thanks to the internet, Liu and Iida don't necessarily need the green light of a major film house to promote their content. Both "Raising Dion" and "LING" started in Liu's and Iida's apartment as indie projects.
Many times trying to pitch your story to a major film company is difficult, especially "when you're the only person in the room who's Asian. I think it becomes hard because no one else in the room can see their former self in you," Liu said.
"By putting content like this out, that's already self-generated, we can control the narrative a little better, which is why it's so important that we push this out there," Liu said. "We're not asking for access anymore. We're just doing it. And we're deploying tools and capital in our arsenal to tell these stories without asking for the permission we historically had to do."
And with Netflix added to the mix, streaming has brought Liu's and Iida's solo and collaborative work to even wider audiences. As a result, they are on a mission to bring more Asian American stories and faces to the screen and hope to inspire anyone with a story to put it out there.
"It's such a global phenomenon," Iida said. "Because of streaming, even if you're in the states, you have access to so many different kinds of TV and film that are coming from all over the world and vice versa."
Follow NBC Asian America on Facebook, Twitter, Instagram and Tumblr.