After more than six months of immigration detention, a Minnesota man with deportation orders to Cambodia has been released from Immigration and Customs Enforcement (ICE) custody by a federal immigration judge.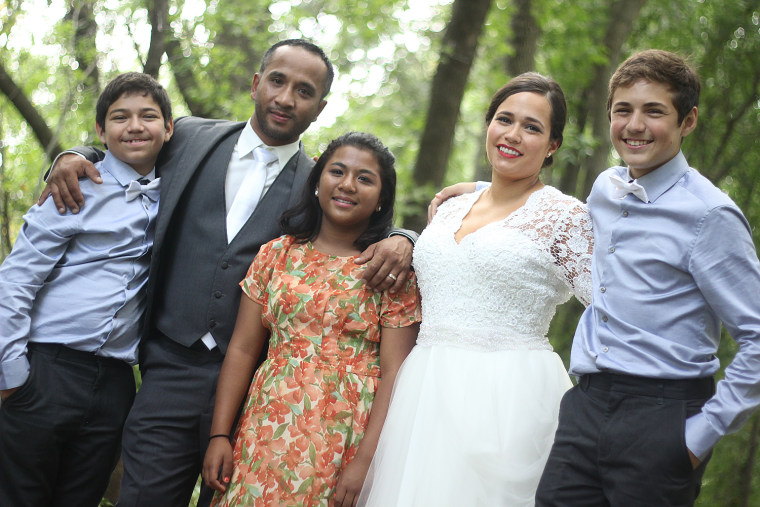 In a statement Wednesday from the Southeast Asia Resource Action Center (SEARAC), Ched Nin — one of the "Minnesota 8" refugees facing deportation — was released late February and had his permanent residency restored after the judge found that his family would suffer extreme hardship if he were deported.
RELATED: Activists Rally in Support of 'Minnesota 8,' Refugees Facing Deportation to Cambodia
"With a release from deportation, Ched, Jenny, their children, and their families can finally live without fear and trauma of imminent separation, and with security to not just survive but thrive as a family," Quyen Dinh, SEARAC executive director, told NBC News.
Nin first came to the United States with his family as a 6-year-old refugee fleeing the Khmer Rouge in 1986, according to SEARAC. In 2010, Nin was convicted of a felony count of second degree assault for an incident involving a BB gun, according to records from the Minnesota Department of Corrections.
SEARAC said that while he made mistakes in his youth, he completed his sentence and he has since reformed his life.
"I am happy to be back home with my family and am moved by the love and support of the community," Nin said in a statement. "My family and I went through a lot these past six months and my heart breaks for those who continue to be separated from their families. I know there is still more work to be done, and I want to help keep families together."
An ICE spokesperson told NBC News that he was not able to comment on specific cases due to privacy concerns.
In 1996, immigration legislation expanded the crimes that made a person eligible for deportation. According to SEARAC, more than 16,000 Cambodian, Vietnamese, and Laotian Americans who came to the United States as refugees have been served deportation orders since 1998.
Since last fall, Cambodia has sought to renegotiate the repatriation agreement that allows the U.S. to deport refugees back to Cambodia. In December, the government began preparing documents to receive 34 people who are scheduled for deportation, including five of the "Minnesota 8."
Follow NBC Asian America on Facebook, Twitter, Instagram and Tumblr.