James Shigeta passed away Monday at the age of 85, a family member confirmed to NBC News, following his rich and trailblazing career in film and television. Shigeta turned heads not only as a dashing Asian-American male lead, but as an actor willing to push the boundaries of what society deemed acceptable.
"YES, this is a beautiful American girl in the arms of a Japanese boy!" proclaimed the movie posters for 1959's "The Crimson Kimono," in which Shigeta is seen passionately kissing his white co-star, a rarity for Asian-American men. That role later earned him a Golden Globe as "Most Promising Male Newcomer."
Shigeta also starred in the all-Asian-American cast of "Flower Drum Song" (1961), playing the oldest son, torn between the demands of his traditional father and the excitement of an all-American life (and the affections of three lovely ladies). He appeared in 1988's "Die Hard" with Bruce Willis, playing the executive who refuses to divulge a bank vault code to a group of German terrorists.
His sister-in-law, Eleanor Shigeta, said James "Jimmy" Shigeta would have been proud to know he is "remembered in such an honorable way."
"Of the films he made, 'Bridge to the Sun' was his favorite role," said Eleanor Shigeta. "I especially liked 'Flower Drum Song' because he started as a singer and this film showcased his beautiful voice."
His last film appearance was another all-Asian-American production, "The People I've Slept With," (2009), in which he played the cool and decidedly untraditional father (more kissing, plus howling).
"Every Asian-American male knows that feeling deep down when an Asian male actor is not only regarded as desirable, but actually gets to kiss the girl in the movies," said playwright and actor Ken Narasaki, "and to know that James Shigeta did that over 50 years ago, before 'The Walking Dead' and before John Cho is kind of amazing."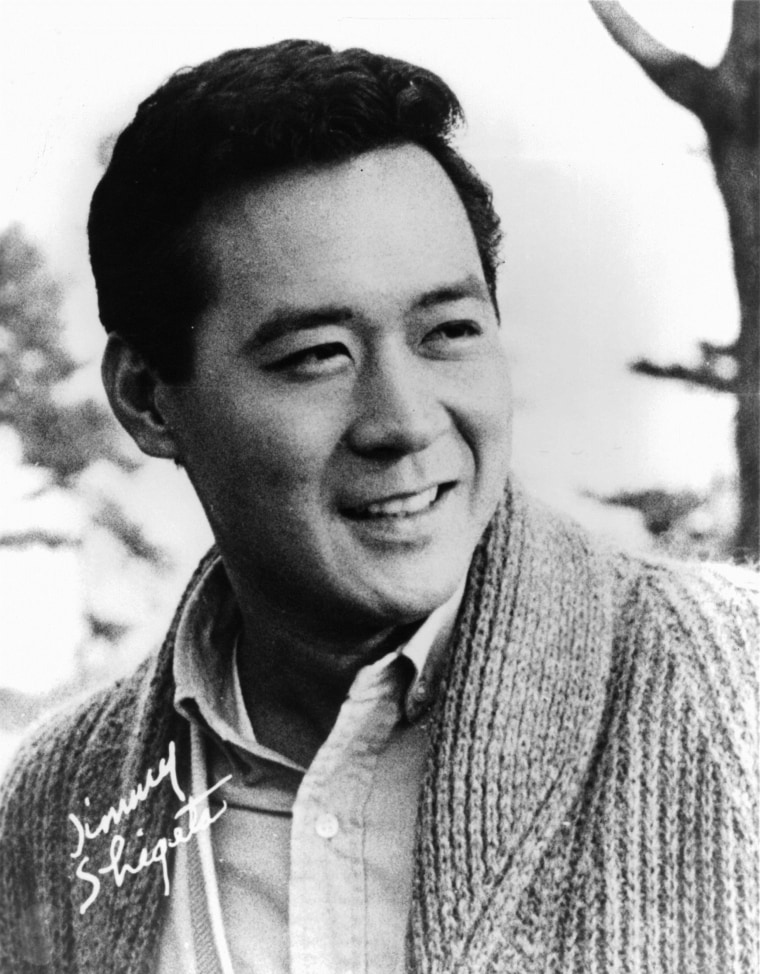 IN-DEPTH
SOCIAL