"We looked around at the Democratic National Convention in Charlotte," said Olivia Chow, a co-founder of The Brain Trust who once led social media for the Democratic National Convention, "And our community was thinly represented."
With the goal of closing the gap between traditional grassroots community organizing and online political organizing, four digital media mavens came together to form The Brain Trust, a digital consulting firm with a focus on growing and empowering Asian-Pacific Islander groups online.
Drawing upon their political and media experience—with Obama for America, the Democratic National Convention, Planned Parenthood, and Upworthy—The Brain Trust helps Asian American and Pacific Islander (AAPI) community activists complement their community organizing skills with digital strategy savvy in order to build political power -- on the ground and online.
Co-founder Rohan Grover points to a partnership with the National Queer Asian Pacific Islander Alliance (NQAPIA) while immigration reform was moving through Congress as one of their success stories. "With training and strategic counsel on mobilizing supporters online, we helped NQAPIA break into the national conversation on immigration reform," said Grover, "and make key legislators know how reform would affect undocumented immigrants who are AAPI and queer."
This past weekend, The Brain Trust held its first AAPI Digital Leadership Weekend in Washington, D.C. with community organizers from across the country, the goal of which was "to empower our community to use digital tools so they can press for a seat at the table," said co-founder Deepa Kunapuli.
"When we do that, we can make sure that—no matter whose table it is or what they're talking about—there's always someone there to advocate for Asian Americans and Pacific Islanders."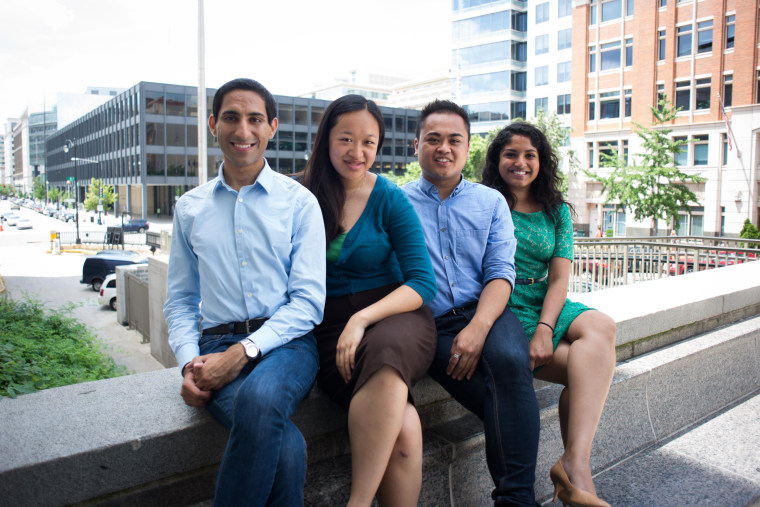 IN-DEPTH
SOCIAL