Every year, as summer winds down and the school year begins, Densho begins to see traffic for its online resources rise.
The nonprofit organization's deep trove of information about the incarceration of Japanese Americans during World War II, from oral histories of survivors to its thousand-article encyclopedia, has made Densho an extensive resource for teachers and students alike. The website now also includes photos from Frank C. Hirahara, who was incarcerated during World War II.
This fall marks the 70th anniversary of the beginning of the end for many of the internment camps that held tens of thousands of innocent civilians, two-thirds of them American citizens, imprisoned out of fear that their ethnicity made them automatic threats to their own country. The first internment camp to close following the end of WWII was the Granada War Relocation Center, also known as Camp Amache, which closed on October 15, 1945.
"Even after we were freed from Amache, I remember my classmates bullied me and called me derogatory names because of my heritage--and they were encouraged to do so by their parents," California Congressman Mike Honda, who was sent with his family to Camp Amache when he was less than a year old, told NBC News in an email statement.
Honda added, "My father helped me understand that this was a failure of leadership of the U.S. Government, and instilled in me a commitment to standing up for those who have no voice, and promote constitutional protections for all people...Today is a bittersweet reminder of a misstep in our history during a time of racial hysteria; a reminder of the importance of learning from our experiences and the conditions that led us to that point in our nation's history. We must be observant and diligent to prevent repeating such mistakes and be true leaders in the efforts to end prejudice or bias worldwide."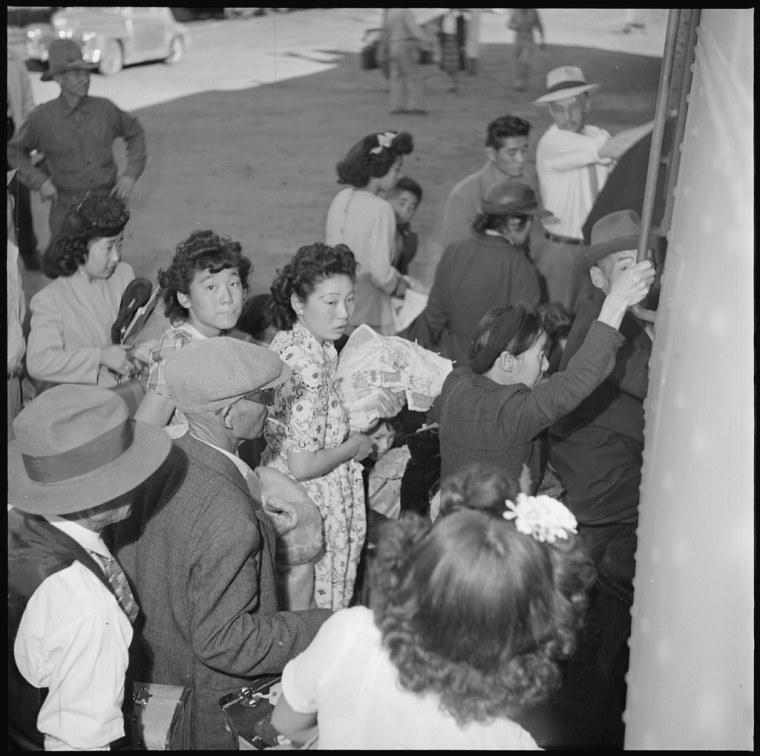 Densho, which is a Japanese term that means "to pass onto the next generation," began in 1996 with the initial aim to record and preserve the stories of Japanese Americans who were held in camps during the war. Since then, it has worked with museums and hundreds of scholars to make information easily accessible, creating an encyclopedia, and digitizing resources once found only at museums.
"Rather than us staying siloed in our communities, it's better to connect the dots and unite."
"The range of experiences and sentiments that Densho reveals is simply remarkable," Hidetaka Hirota, post-doctoral history fellow at Columbia University, told NBC News, adding that the video interviews collected by the organization are important because they "humanize the memories of incarceration."
Densho also works to increase awareness and clear common misconceptions surrounding the internment camps—starting with the euphemistic nature of what they're called. Because "internment camp" is a legal term that relates to the holding of suspicious non-citizens who are given hearings, the term cannot apply to the mass incarceration of Japanese-Americans, who were not only citizens, but also not given hearings. Tom Ikeda, executive director of Densho, told NBC News he prefers to refer to the camps as "concentration camps," despite the official use of "War Relocation Authority (WRA) Camps" by President Franklin D. Roosevelt and other officials.
Another misconception Densho is focused on clarifying is that the mass incarceration of Japanese Americans was an isolated event, a reaction unique to the circumstances surrounding World War II.
"If the incarceration of Japanese Americans should be remembered, that is because it is not simply about an episode in the history of one particular ethnic group, but truly about the most important value and problem in America: freedom and racism," Hirota said.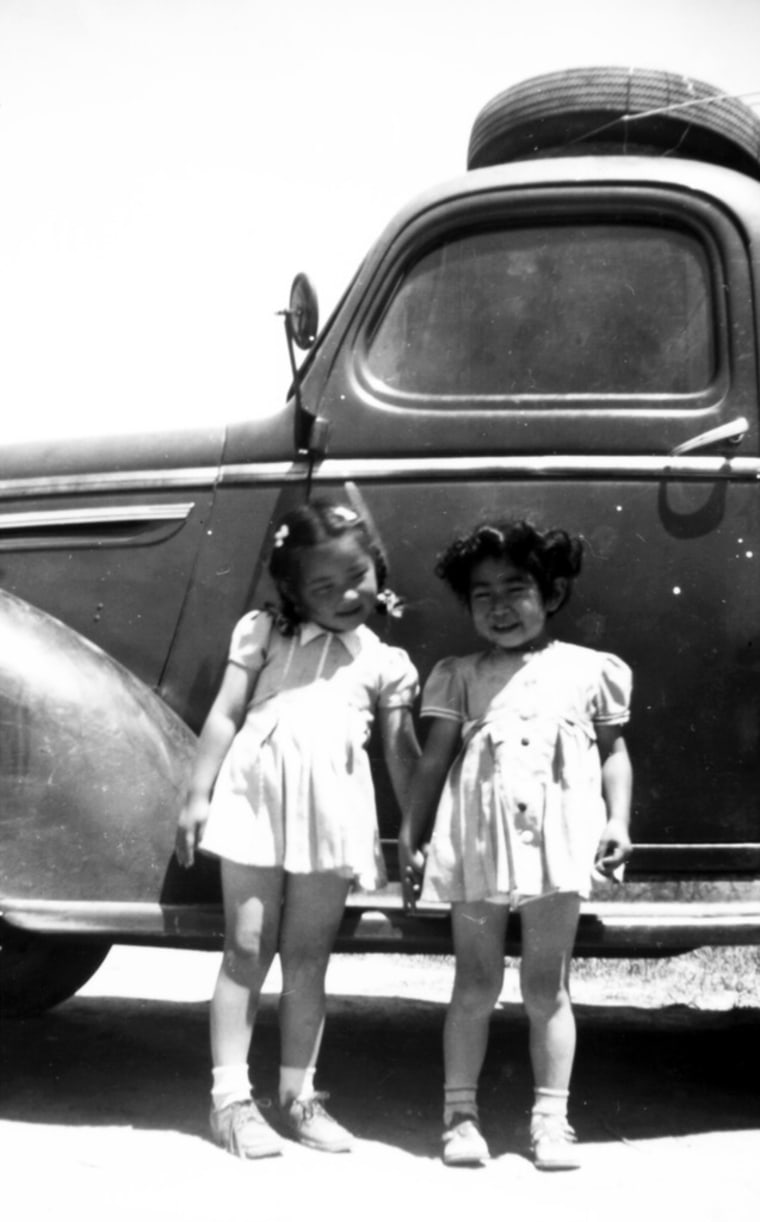 Ikeda added that that point is salient even today in a society still plagued with racial profiling.
"If you look at American history, there is a history of targeting communities of color, especially during times of distress. Rather than us staying siloed in our communities, it's better to connect the dots and unite," he said. "It's really so we can better articulate that some of the things we see happening in our country today when they start talking about the native birthright issue or immigration issues. These are patterns that happen over and over again."
The need for unity and a collective conscious among communities of color has led Densho to partner with like-minded organizations, including the All Indians United Tribes Foundation, El Centro de la Raza, the Northwest African American Museum, and the Wing Luke Museum of the Asian Pacific American Experience.
"I do think sometimes it's an uphill battle because most Americans view Asians as model minority and that's used against other groups," Ikeda said. "I think we have to somehow break through and show it in a clear light. We have to show that we're all struggling. It's not just one versus the other. We all have to make things better."