To mark the 74th anniversary of the Day of Remembrance, Densho, a nonprofit organization dedicated to preserving the history of World War II internment camps, has created a "Digital Teach-In" that will last through next week.
The Day of Remembrance, Feb. 19, notes the day that Executive Order 9066 was signed by President Franklin D. Roosevelt, requiring the incarceration of all "persons of Japanese ancestry."
"This narrative is too often left out of American history education, so a lot of people grow up without any knowledge of the fact that 120,000 people — two-thirds of whom were American citizens — were unjustly incarcerated during World War II," Natasha Varner, Densho's communications manager, told NBC News.
RELATED: Digital Project Aims to Preserve Stories of Incarcerated Japanese Americans
"By targeting people because of their religion, race, and nationality we run the risk of repeating past mistakes and losing sight of what makes America great."
The Digital Teach-In will consist of 10 minute-long lessons that will be emailed daily to anyone who signs up to receive notifications. Each lesson consists of short videos and essays that are accompanied by questions designed to encourage critical thinking. The lessons also aim to provide an introduction to the events leading up to incarceration, as well as its aftermath.
"We're hoping to empower people to speak critically about current events based on this past," Varner said.
Lesson questions include: "Does the xenophobia and discrimination that early Japanese immigrants and their families faced remind you of how any contemporary immigrants are treated in the U.S.?" and "What responsibility do American citizens have to speak out against this kind of injustice in their own communities?"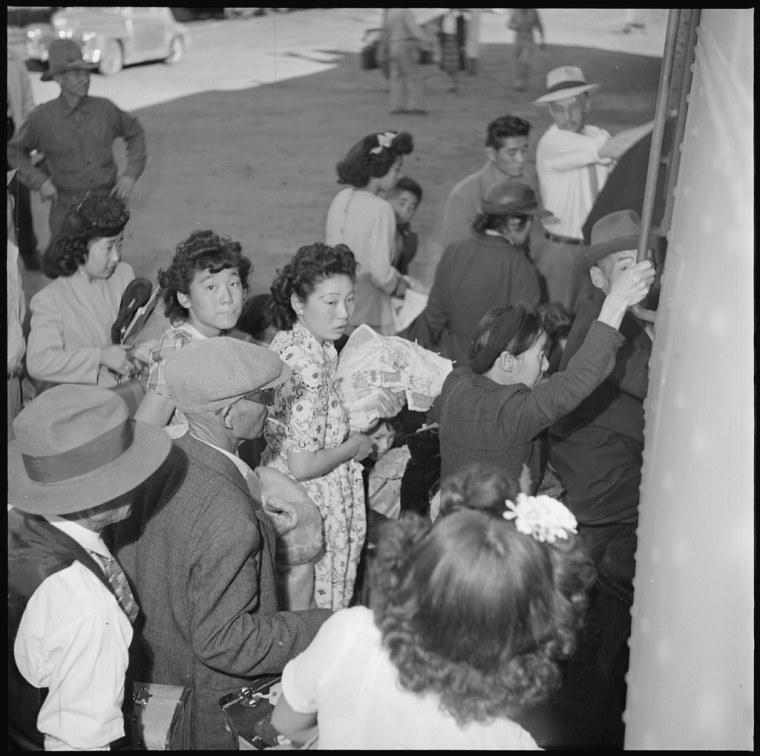 Varner said that the Day of Remembrance started in the 1970s with a focus on obtaining redress for Japanese Americans who had been placed in internment camps. "After that happened, [the Day of Remembrance] took a little bit more of a social justice angle, and after 9/11, it became more and more about trying to get Americans to think about why Japanese-American history is relevant to current events," she said.
RELATED: Seventy Years After Manzanar, the Stories of Incarceration Live On
RELATED: Senate Bill Would Name Tule Lake, Largest Japanese Internment Camp, Historic Site
In looking at present day events, Varner added, "In the anti-Syrian refugee rhetoric and the spike of hate crimes against American Muslims, we see troubling echoes of the xenophobia and discrimination that Japanese Americans faced during World War II. We think it's critical that people learn Japanese American history, especially now, so that we can avoid repeating the mistakes of our past."
Densho plans to host future teach-ins while continuing to offer free educational materials on their website to foster learning and discussion about the internment camps.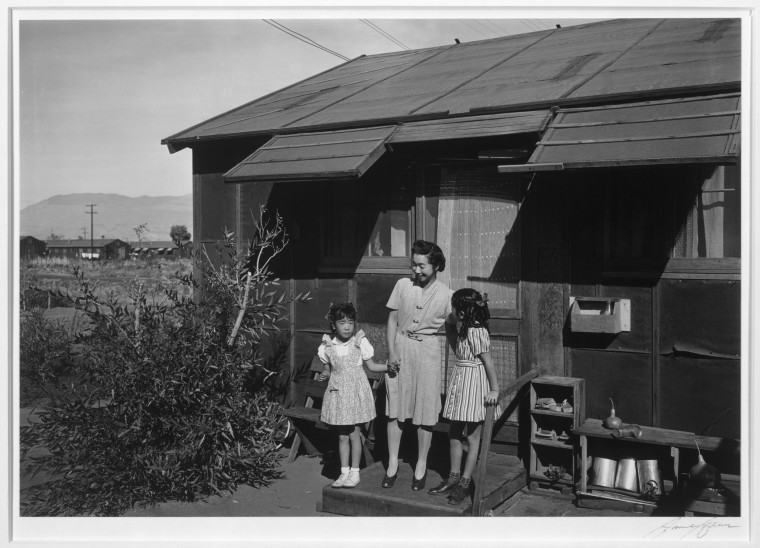 "I, along with many other Japanese Americans, feel deeply that no other group should be subjected to the same injustice that our own community endured during World War II," Tom Ikeda, executive director of Densho, told NBC News in an email. "In the immediate aftermath of incarceration, the desire to return to normal life as 'good Americans' kept Japanese Americans silent for decades. Finally in the 1970s, the silence broke. Activists and lawyers banded together to fight for legal redress. Since then, we have vowed that we would never let an injustice of this magnitude happen again, and yet it seems we're closer to repeating that history than ever before."
RELATED: Virginia Mayor Apologizes for Japanese-American Internment Remarks
He noted that inflammatory and xenophobic attitudes are contrary to the ethos of America."As Americans, we're taught to value the rights and liberties of all citizens, and to extend those principles of justice beyond our borders. By targeting people because of their religion, race, and nationality we run the risk of repeating past mistakes and losing sight of what makes America great."
Follow NBC Asian America on Facebook, Twitter, Instagram, and Tumblr.