Diverse films tend to draw diverse audiences while also outperforming less-diverse films at the box office, a new study released Wednesday by the Creative Artists Agency (CAA) reveals.
According to the Los Angeles Times, Hollywood should begin growing accustomed to films featuring actors of color performing well regardless of whether the film is a major blockbuster or a small independent film.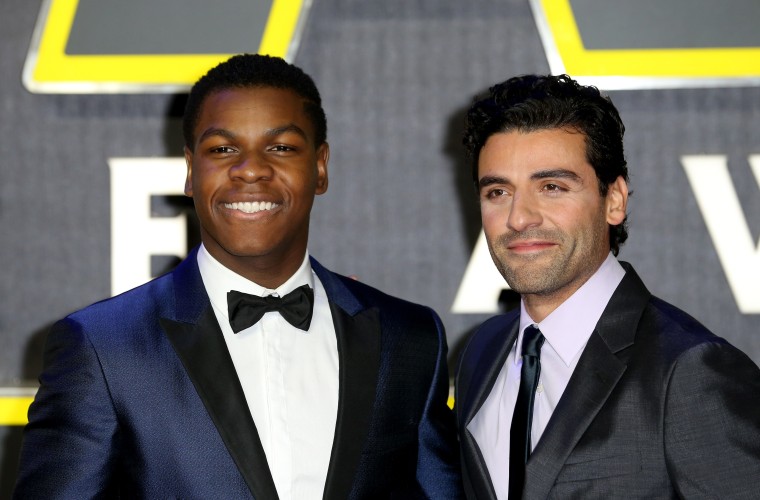 "People want to see a world that looks like theirs," Christy Haubegger, the head of CAA's multicultural development group, told the Times. The authors also found that films that met their "truly diverse" criteria (which was defined as a movie having a cast that is at least 30 percent non-white) earned more than those that were primarily made up of white cast members.
To compile the study, CAA examined 413 movies released between January 2014 and December 2016. The researchers found that non-white ticket buyers made up nearly half of the opening weekend audience for some of the biggest films of 2015 and 2016. The highest-grossing film of all of those studied was 2015's "Star Wars: The Force Awakens," which made headlines for the fact that it showcased several actors of color.
RELATED: 40 Years After 'Star Wars,' a New Hope for On-Screen Diversity
"People want to see a world that looks like theirs."
In terms of genre, the researchers found that the least diverse films casting-wise were horror and fantasy films, while the most diverse were comedies and thrillers.
In recent years, many conversations have been had about the lack of diversity in Hollywood, with social media campaigns like #OscarsSoWhite drawing attention to the lack of high-profile roles for non-white actors. Additionally, more attention has been paid to the whitewashing of roles originally based on historical figures of color.
RELATED: Little 'Meaningful Change' in Hollywood Diversity: Report
The study will officially be released at an industry conference on Wednesday.
Follow NBC Asian America on Facebook, Twitter, Instagram and Tumblr.