As part of his bid to be the next chairman of the Democratic National Committee, Minnesota Rep. Keith Ellison unveiled an engagement strategy for Asian Americans and Pacific Islanders (AAPI) Friday morning — the first of the declared DNC chair candidates to release a plan aimed at engaging the fastest-growing racial group in the country.
"As the nation's fastest growing minority, the AAPI community is becoming a powerful force in our elections," Ellison told NBC News in a statement. "We have to continue giving them a reason to vote for Democrats. With Donald Trump in the White House, there is so much at stake for AAPI communities everywhere, and I want them to know that they have a friend in the Democratic Party."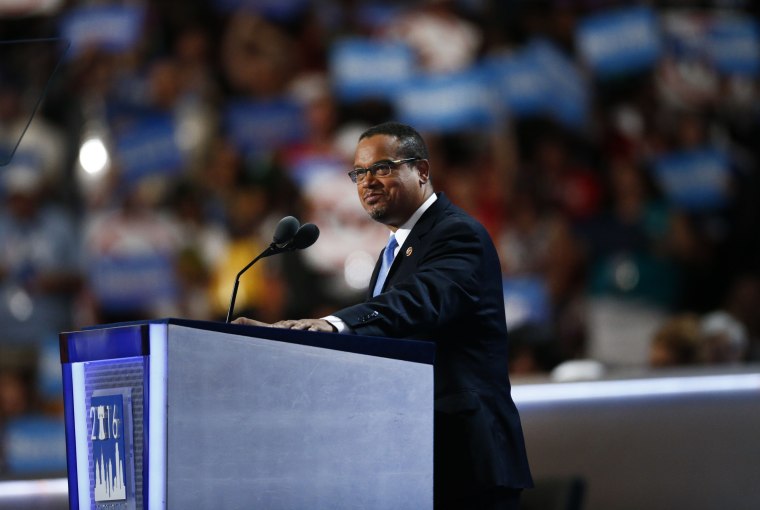 Despite exit polling data that indicated a strong AAPI showing for Clinton in 2016, the Democrats have faced major blows when it comes to turnout in the past — particularly in 2014, which saw Republicans gaining control of the Senate for the first time in eight years.
"It is not enough for Democrats to ask for voters' support every two years. We must be with them through every lost paycheck, every tuition hike, and every time they are the victim of a hate crime." Ellison said in a statement when announcing his bid for DNC chair in November. "When voters know what Democrats stand for, we can improve the lives of all Americans, no matter their race, religion or sexual orientation. To do that, we must begin the rebuilding process now."
Ellison has been a vocal critic of Trump throughout and after the election, most recently hosting a press conference with Gold Star father Khizr Khan in response to a "Muslim ban." (Ellison was the first Muslim to be elected to Congress.)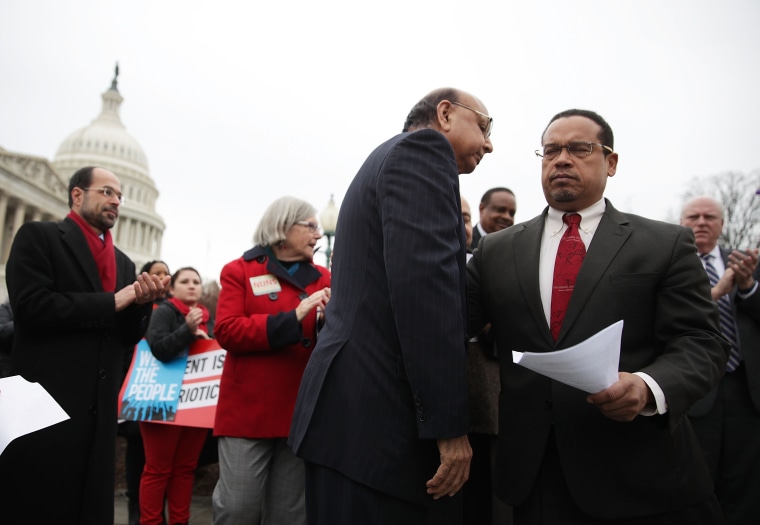 Some of the points in Ellison's strategy include investing in outreach to ethnic media, increasing trainings and forums for young AAPI college students to get involved in the DNC, and working to ensure the DNC "includes an AAPI perspective in all modeling, analytics, and polling questions."
Ellison would also plan to visit Guam, the Northern Marianas, and American Samoa in order to ensure the territories have the access to resources needed.
Among the endorsements he's received — which include former Democratic presidential hopeful Sen. Bernie Sanders — Ellison also has the backing of several Asian-American leaders in Congress, including Sens. Mazie Hirono and Tammy Duckworth, and Rep. Judy Chu, chair of the Congressional Asian Pacific American Caucus.
The DNC chair election is scheduled to be held at the end of this month. Ellison has said previously that he will resign from Congress if he is elected.
Follow NBC Asian America on Facebook, Twitter, Instagram and Tumblr.
Correction: An earlier version of this story mistakenly referenced exit polling data by the Asian American Legal Defense and Education Fund.