California filmmakers Yu Gu and Elizabeth Ai are among the recipients of this year's Tribeca All Access (TAA) grants for their documentary in progress titled "A Woman's Work."
In conjunction with the Tribeca Film Festival, the Tribeca Film Institute announced in March the 10 winners of its annual grants that award a total of $100,000 as well as year-round support, guidance, and resources to aspiring filmmakers in communities largely underrepresented in the industry to help them complete their projects.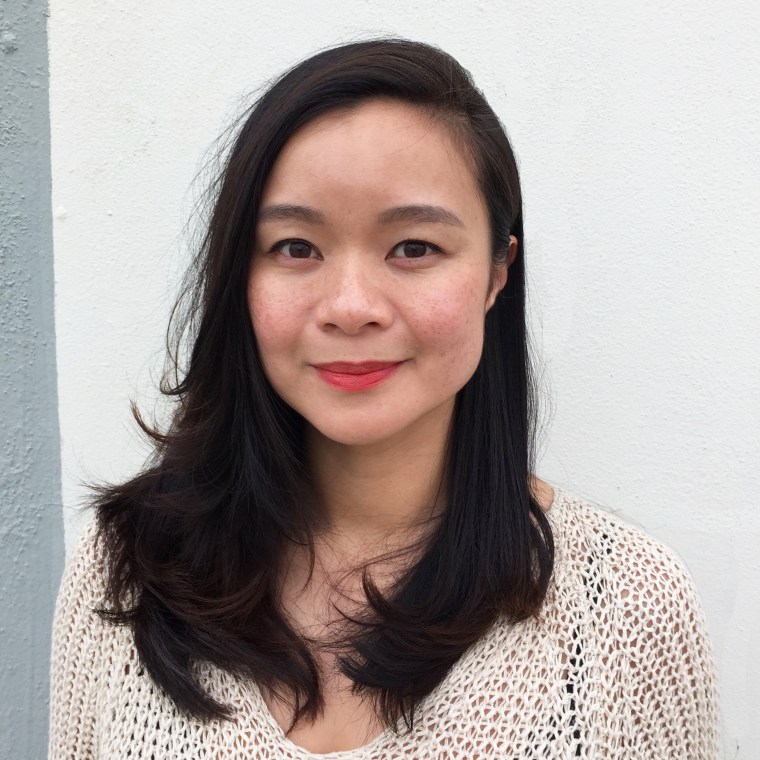 While this is the first time Ai and Gu, co-director of the upcoming documentary "Who is Arthur Chu?," are collaborating on a project, navigating through the world of film is nothing new to them.
Ai has been a previous recipient of a TAA grant in 2014 for "In the Shadow of the Hills," which co-directed with Bao Nguyen. She's also consulted and produced content for various channels, including Vice and ESPN, which have earned her and her team half a dozen Emmy nominations.
While studying creative writing as an undergraduate at the University of Southern California, Ai said her interest in producing films stemmed from a job she had working in development at a nonprofit organization where she helped raise money for art programs in after school curriculum.
"A lot of what I did included curating artists for these programs and I never thought of it as a true career path I wanted to take, but after working with so many artists, I ended up recording some of them for my first documentary," Ai told NBC News. "I fell into filmmaking by the way of wanting to share their stories with the world. All it took was a camera and someone to follow these artists around."
Gu, who was born in Chongqing, China, before moving to Vancouver at the age of 7, started out in visual arts, but said she became more interested in film after taking a video course in college.
"It was so challenging, but exhilarating and from then visual art seemed too isolated of an endeavor," Gu told NBC News. "I grew up as an only child and never felt like I fit in, so I wanted to work with people and with their stories to broaden my understanding of life."
This revelation led Gu to Los Angeles to receive her masters in film production at the University of Southern California. In 2010, one of her student projects was a short documentary titled "A Moth in Spring," which she originally intended on being a narrative film based on her father's experience in China during the 1989 student movement, and Gu's own experience growing up in China.
But after flying to China to shoot, the project was shut down on the second day of production by the Chinese government. Still determined to finish her work, Gu came back to the U.S. and instead turned it into a documentary about censorship in China.
The documentary garnered plenty of success and was screened in festivals nationally before it was distributed by HBO. It was in 2011 at one of the Los Angeles screenings of "A Moth in Spring" that Gu crossed paths with Ai.
"We spoke after, and there was this immediate connection," Gu said. "As women and as Asian-American filmmakers, we both knew we wanted to inspire people through our films."
The two kept in touch over social media, and in 2014, Gu reached out to Ai about joining her on a project she was working on: "A Woman's Work," a documentary that examines the lives of three former NFL cheerleaders as they file class-action lawsuits against their teams for allegedly treating them unfairly.
Gu's interest in sports started in college. Coming from a country where football wasn't prevalent to the culture, Gu was intrigued by the sports world and wanted to learn more about football culture. She began attending games while at USC and, around the same time, came across news articles about some cheerleaders' allegations against their teams.
"As a woman who is of similar age to these women, I wanted to find out more on their mindset of why they chose to become cheerleaders and what made them want to bring about these lawsuits and single themselves out essentially," Gu said. "It came from this peak of curiosity and wanting to find out about these women close to my age who were walking different paths as me."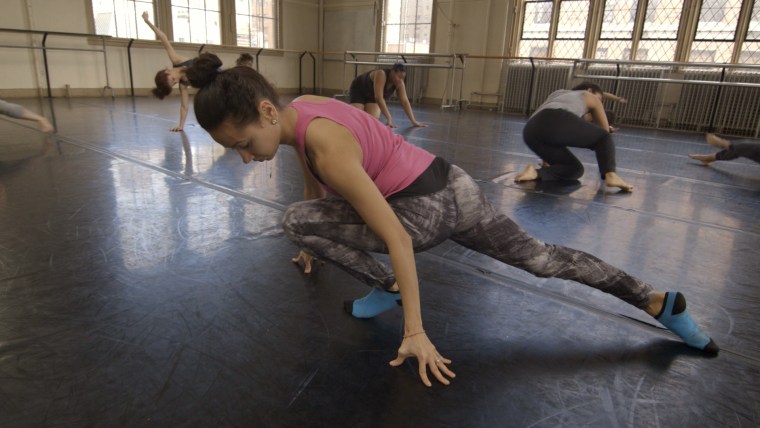 "A Woman's Work" aims to look at both sides of the story, including the perspective of cheerleaders who are opposing the lawsuits.
"Through the main structure of the film, we wanted to be able to do our due diligence and talk about different perspectives surrounding this one story to add to the tapestry of the voices," Gu said.
"...we wanted to inspire people through our films."
By choosing to pursue this subject for a film, Gu said she believes she is telling stories that are diverse, and contributing to breaking stereotypes that may surround Asian Americans in the industry.
"We're not making a film that's necessarily about the Asian-American experience or directly about Asian-American identity, but this is a unique one because I'm interested in the idea of more empathy and tolerance across different communities," Gu said. "With this film, I'm going out and expanding my perception of the human experience through my personal lens of being a woman and being Asian in America."
"Beyond being Asian, I think Yu and I being women is very important in this process," Ai added. "With half of the world population, I feel like this is something that speaks to the women making projects like this possible and a lot of gratitude goes out to the Tribeca folks for believing in us. As diverse women of color, we want to represent that community and see more women doing this kind of work."
Follow NBC Asian America on Facebook, Twitter, Instagram, and Tumblr.
Correction: A previous version of this article stated that Elizabeth Ai worked on "In the Shadow of the Hills" with director Bao Nguyen. Ai was a co-director on the film, and the article has been updated to correct her title.