When Shawne Jabonero Lopes was told her brother's CT scan showed liver cancer, she felt like she had been punched.
The Jabonero siblings had been through the same ordeal with their father in 2004, and he had died within a year of being diagnosed.
"I was just like, 'How can this happen? How can this happen again? How did we miss it?'" Lopes told NBC News.
Separated by nearly a decade, the two incidents shared a common thread. Both Lopes's father and brother, AJ Jabonero, had chronic hepatitis B.
Although Asian Americans, Native Hawaiians, and Pacific Islanders comprise roughly 5 percent of the total population in the United States, they make up over 50 percent of Americans living with the virus, according to the Centers for Disease Control and Prevention.
At the root of the issue is a lack of understanding — both of how the virus is transmitted and what it means to be a carrier. The issues are explored in "Be About It," a new documentary directed by Christopher Wong.
When Wong was approached by Gilead Sciences in October 2014 to explore the topic, he knew almost nothing about hepatitis B, though he did know that he didn't want to make a film that featured talking heads or experts. He wanted to tell the stories of people who had been impacted most.
He was put in touch with the Jabonero family in April, just a month after AJ died from liver cancer.
Although Wong did not meet Jabonero in person, he spent time interviewing both Lopes and Jabonero's wife, Melissa.
Since the moment hepatitis B first crept its way into the Jabonero family's vocabulary, they had been given limited information. Jabonero was just a toddler when his skin appeared yellow — or jaundiced — one of the few telltale signs of the infection, which attacks the liver. Doctors did a biopsy on his liver and found that he tested positive for hepatitis B. After running tests on the rest of the family, they discovered it wasn't isolated to Jabonero. His mother, father, and sister were also affected.
"You can be a walking ticking time bomb and if you don't know about it, it could go off."
Jabonero told Melissa he had hepatitis B after the pair started dating in college, but neither saw it as a big deal. Jabonero had always been told he was a "silent" carrier, and to his family, it made sense. As a triathlete, Jabonero was in great physical condition. He had no clue that the virus was taking a toll on his liver.
The idea of being a "healthy" hepatitis B carrier is a misnomer, according to Dr. W. Ray Kim, a professor of medicine in gastroenterology and hepatology at the Stanford University Medical Center. Because most people affected with chronic hepatitis B don't show symptoms, Kim told NBC News many don't monitor their condition properly.
RELATED: Study Shows Decline in New Diabetes Cases, But Lacks Specific Data for Asian Americans
"Patients were told that they were healthy carriers and nothing was done, and years or decades later, they come down with a large inoperable liver cancer and they go like, 'What happened here?'" Kim said.
Alan Wang, a former anchor and reporter at ABC 7 in San Francisco and another subject in "Be About It," contracted hepatitis B at birth, just like Jabonero and Lopes. Because Wang was not given much information about the virus and because he didn't show symptoms, he was not always diligent in monitoring his health.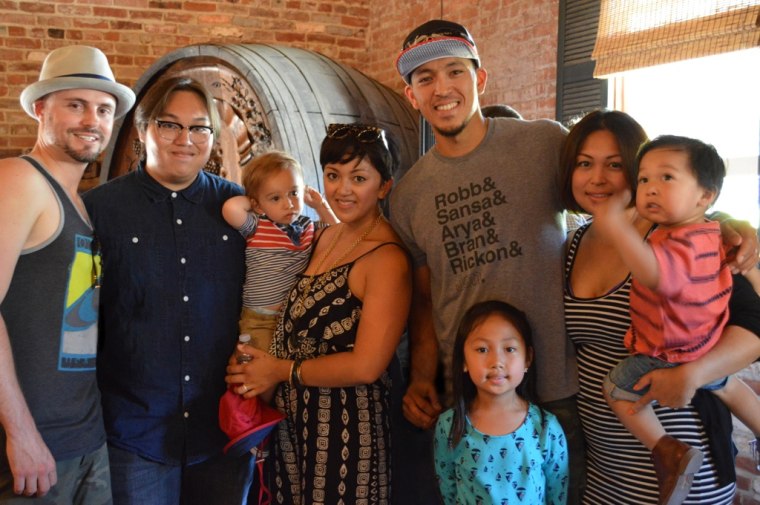 "I was like AJ," Wang told NBC News. "I thought I was invincible."
After moving to San Francisco in 2005 for his job in broadcasting, he didn't initially make his health a priority. Looking back, he said he should have.
After seeing a hepatologist in 2006, he was told he had 13 million copies of the virus in his body. He immediately got back on treatment and within two to three months, he said the virus was undetectable.
Now Wang regularly checks in with his hepatologist, serves as an ambassador for the documentary and works with the San Francisco Hep B Free campaign.
RELATED: Model Minority Myth, Data Aggregation Masks Alcohol Issues: Report
Being part of the film has recommitted his life to combating the stigma that hepatitis B is a "dirty" disease because of an association that it is primarily transmitted via needles or sexual activity. In reality, many Asian Americans, like Wang and the Jabonero siblings, contract the virus at birth.
Wang said he thinks research for hepatitis B is underfunded and believes cultural barriers have gotten in the way of the Asian community speaking about the disease as much as they should.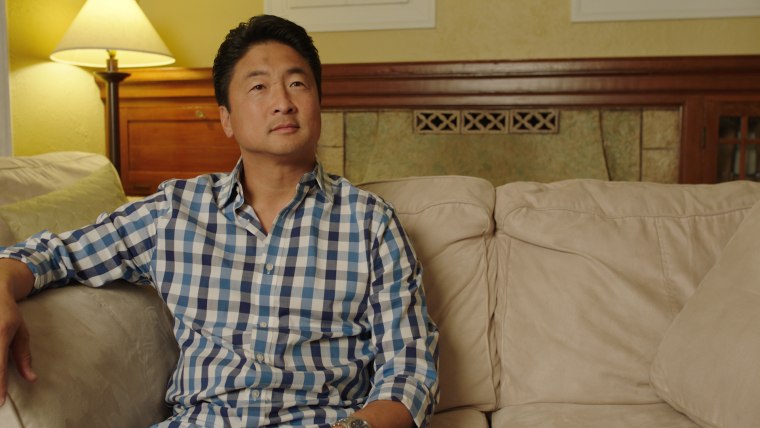 "When we're kids growing up, we're taught not to rock the boat, don't question authority, don't brag about yourself, don't be a self promoter," Wang said. "All of those things have prevented the community as a whole from being heard."
While working at ABC 7 and with the blessing of his news director, Wang used his platform to tell the story about his status through a news package. He hoped that by bringing exposure to his own story, it might arm others with the knowledge and encouragement they needed to get tested.
"You can be a walking ticking time bomb and if you don't know about it, it could go off," Wang said. "And a lot of times, it's too late."
Follow NBC Asian America on Facebook, Twitter, Instagram, and Tumblr.