"Where does Hmong history exist?" asks the Hmongstory 40 commercial, "Can you find it at the library? Is it truly correctly written in history books? Hmong history is alive in each family's story. Each of you holds a piece of our history."
To commemorate 40 years of Hmong history in America, a new collaborative community project, Hmongstory 40, launched recently in Fresno, California.
"The exhibit scheduled for 2015 will showcase collected pictures, artifacts and stories of the Hmong American experience," said Seng Alex Vang, editor of the Hmongstory 40 Storytellers Anthology, who teaches a course on Hmong Americans at Cal State Stanislaus. "This is an important and much needed project to educate the broader community and connect second generation Hmong Americans to their identity, heritage and culture."
The exhibit will document each step of the community's migration: life in Laos, Laos and The Secret War, Thailand refugee camps, and California; as well as collect oral histories, create a refugee mural, and celebrate fine arts and traditional fashion.
According to 2010 US Census data as reported by Hmong American Partnership, there are 260,076 Hmong in the United States. California has the largest Hmong population (91,224), followed by Minnesota (66,181) and Wisconsin (49,240).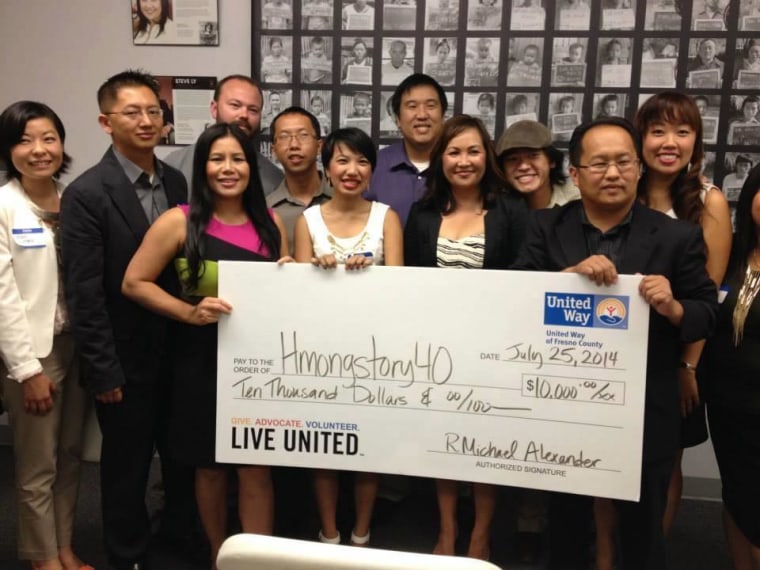 IN-DEPTH
SOCIAL