For some fans, the famously mild-mannered Clark Kent — who was introduced to U.S. audiences in the 1930s as the heroic and otherworldly Superman — may not exactly be a symbol of diversity.
But for artist and writer Gene Luen Yang, Kent is "the quintessential outsider."
It's never easy knowing how exactly to introduce diversity and maintain authenticity at the same time. But it's a struggle worth taking on, if we ever are to change the status quo.
"He is literally an immigrant from another planet," Yang, who is working on the upcoming "Superman Smashes The Klan," said. "Deep down, he wants to belong."
In 2016, Yang drew on the Superman mythos in creating DC Comics' "New Super-Man," a title that applied the Man of Steel's powers to a young Chinese man in Shanghai. Since its release, DC has also introduced a Justice League of China, featuring the Chinese heroes Bat-Man, Flash, and Wonder-Woman.
The introduction of characters like those paired with the recent success of films like "Black Panther" are being looked upon by creators as signs that audiences are hungry for diverse heroes and heroines.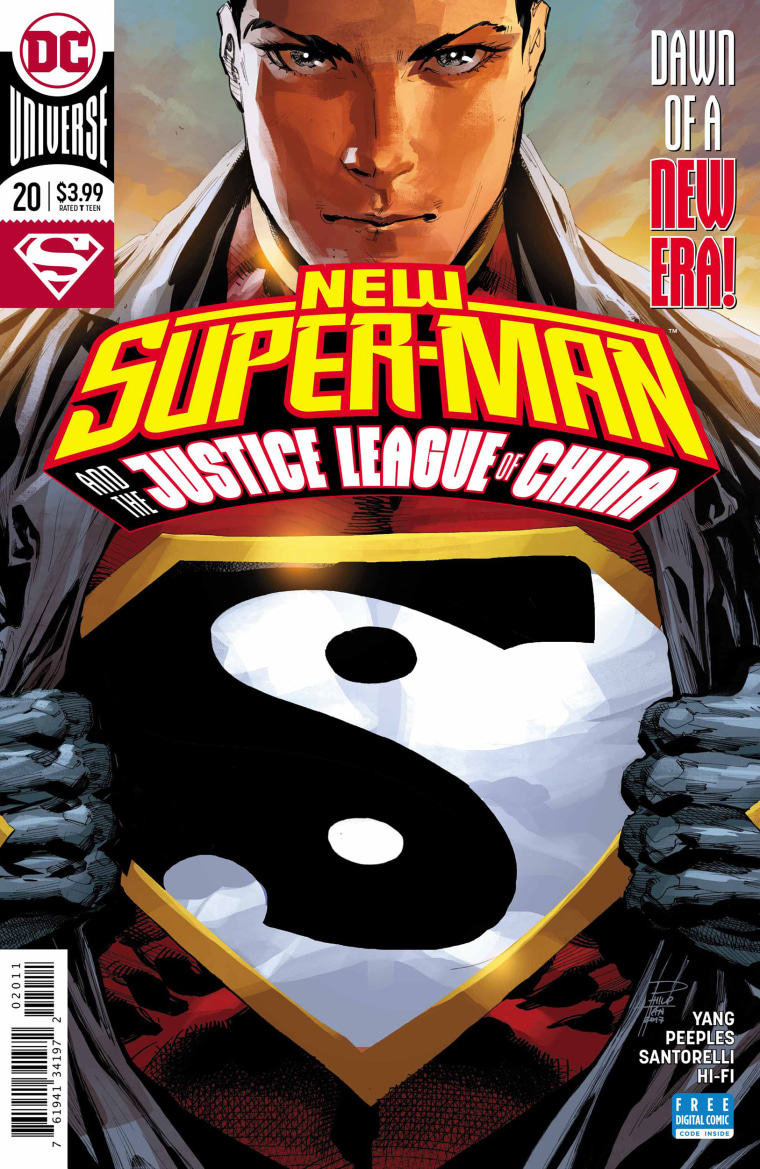 "I think audiences have always wanted more diversity, especially those audience members who are themselves diverse," Mariko Tamaki, the co-creator of the award-winning graphic novel "This One Summer," said. "I guess you could say we have numbers now, which suggest that diverse movies can draw in large audiences."
In recent years, comic giants Marvel and DC as well as smaller publishers have introduced a wider range of characters.
Writer Sarah Kuhn is preparing to publish "Heroine Journey" — the latest installment in her "Heroine Complex" graphic novel series featuring Asian-American superheroines — in July.
Marvel's Kamala Khan, a Pakistani-American superhero from New Jersey, has wowed readers as Ms. Marvel since 2013. A January 2017 cover of Marvel's "The Totally Awesome Hulk" featured Asian-American superheroes Amadeus Cho, Cindy Moon, Shang Chi, and Khan. In a tweet showcasing the cover, writer Greg Pak wrote, "It's *possible* that no mainstream superhero comic has ever starred as many Asian American superheroes."
And in February, DC Entertainment announced two new lines, Ink and Zoom, geared toward middle grade and young adult readers that will feature several characters from diverse backgrounds.
"What we're seeing is this wonderful extension of a movement which is expanding who gets to be a superhero," author Minh Lê, who signed on to write a graphic novel titled "Green Lantern: Legacy" for DC Zoom, said.
Authentic stories
To create his DC Zoom pitch, Lê drew on his family background, specifically his feelings about his grandmother, who "exemplifies strength of will," he said.
The story centers on Tai, a boy who discovers his powers after he inherits his grandmother's jade ring. Lê, whose family left Vietnam as refugees of the Vietnam War, said he felt that "transfer of power and tradition" mirrors questions children of immigrants and refugees often ask themselves.
"How do you live up to the legacy of previous generations who went through so much adversity in their lives? What are you going to do when it's your turn to take on the world?" Lê said. "Those are tough issues to grapple with, whether or not you have superpowers."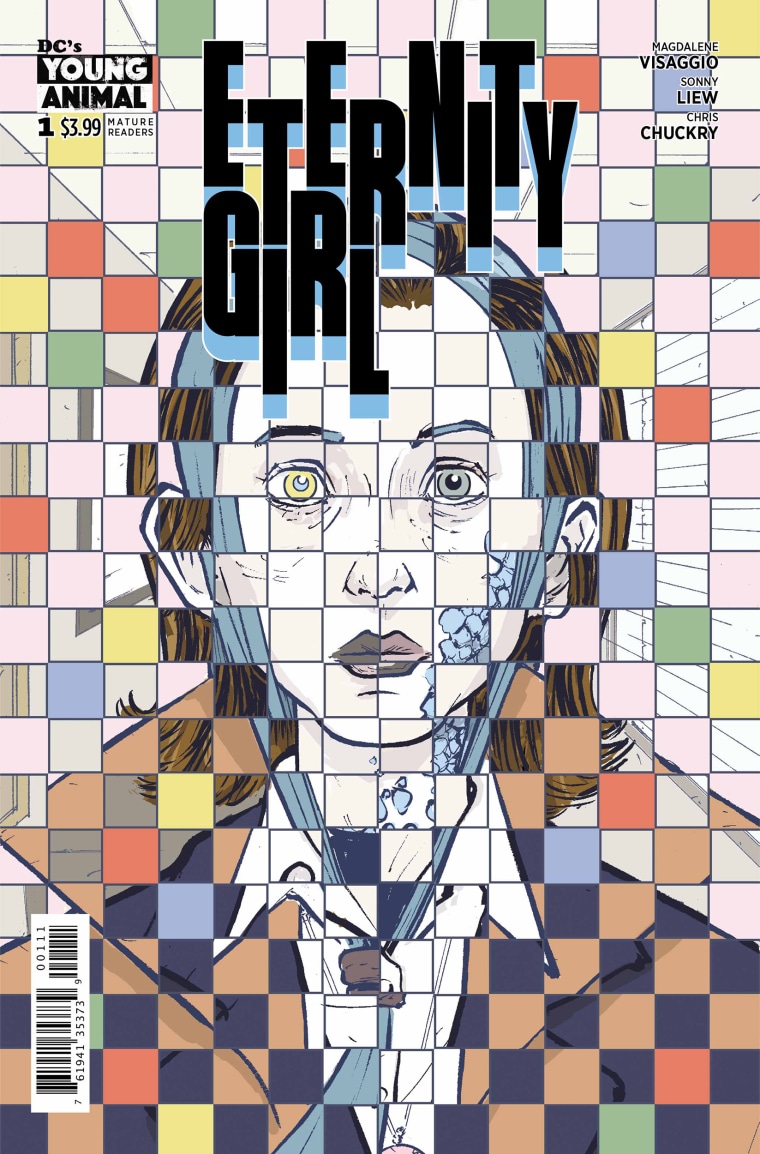 Artist Sonny Liew, who recently worked on the DC series "Eternity Girl," said that it is important to have authenticity in art as well as writing. While drawing characters of Asian descent, for example, Liew said he works to make sure his images were non-stereotypical.
"When I draw Asian characters, these thoughts are in the back of my mind — the need to depict them accurately and expressively, while avoiding obvious caricatures," Liew said.
Creators also have to strike the right balance between incorporating their character's ethnic background alongside the other aspects needed in a superhero tale, he added.
"The main danger might be that things feel tacked on," Liew said. "You have to find a way to make the arguments and issues organic to the story."
Younger audiences
Creating stories for middle grade and young adult audience also allows writers to dive into their characters in different ways, Lê said.
"There is more of a readiness not to be tied to older constructs," he said. "Any kind of origin story is a quote-unquote coming of age story. They are engaging their own powers and that fits into superhero elements."
From personal experience, Tamaki knows that the characters readers discover at a young age often stay with them forever, crediting "Harriet the Spy" author Louise Fitzhugh for inspiring her to become a writer.
The young adult market is also increasingly interested in stories about identity and social change, Tamaki noted, themes she finds particularly appealing.
"I wanted to write a story about activism because I was thinking a lot about change," she said. "As a queer person who has been an activist I have seen change. Change is possible."
But the right balance between the strength of the core story and discussions of identity are key to grabbing the audience, Liew noted.
"It's never easy knowing how exactly to introduce diversity and maintain authenticity at the same time. But it's a struggle worth taking on, if we ever are to change the status quo."
Follow NBC Asian America on Facebook, Twitter, Instagram, and Tumblr.