A road trip thriller with a powerful social message, Dukhtar is widely viewed as a strong contender as Pakistan's official entry for the Foreign Language Film Award category at the 87th Academy Awards.
Ten plus years in the making, Director-producer-screenwriter Afia Nathaniel's debut feature film is only Pakistan's second Oscar entry in the last fifty years. Dukhtar, which translates to 'Daughter', tells the story of a young Pakistani mother who saves her innocent ten-year-old daughter from an arranged marriage to a much older tribal leader by kidnapping her. An unlikely companion, a former Mujahideen soldier-turned-trucker, becomes a crucial component as they flee.
"The story is about a Pashtun family who comes from a deeply conservative part of Pakistan, where this system of giving away a child is prevalent," said Nathaniel. "In order to save lives, this kind of barter happens in the form of marriage."
Nathaniel admits child marriage was a heavy topic to cover, and says she tried her best to handle it with care.
"Child marriage is never black and white and it never happens just for the sake of it," she said. "There's often no other way to solve problems and that's how many of these stories happen."
Nathaniel wrote the screenplay for Dukhtar as a graduate student at Columbia University's prestigious film MFA program.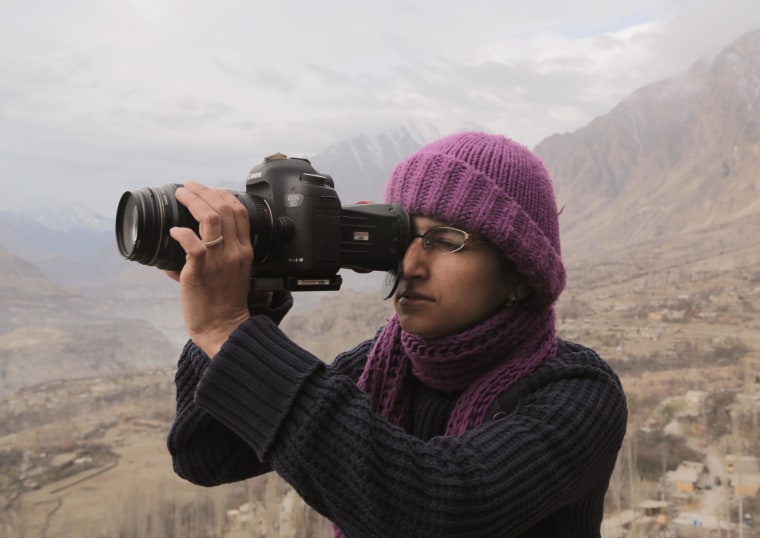 "I heard this real story, many years ago, about a mother in the country's tribal regions who kidnapped two of her daughters and made a run for the road and that stayed on my mind," she said.
Brooklyn-based Nathaniel was raised in Lahore, Pakistan but her family is originally from Quetta, the region bordering Afghanistan and Iran. A trained computer scientist, Nathaniel switched fields when she didn't feel the same love for the field as her fellow classmates, and decided to pursue her passion: storytelling.
"I loved writing, books and the world of film," she said, "but I never consciously thought I was a filmmaker."
"There's no song, no dance, no item number! People confused the film for a documentary."
Without access to quality film schools to study her craft in Pakistan, Nathaniel launched into an advertising career. But her dream of making films never left her system, so she applied to a five-year filmmaking course at Columbia University. Not only was she accepted, she was offered a full scholarship.
"I packed my bag, bought a one way ticket and came to New York in 2001, just around the time the twin towers fell," she recalls. "It was a very tough but interesting time."
After graduation, she shopped around the idea for Dukhtar at various film festivals, and sold the rights to one production company. But years were sunk into an unsuccessful search for funding. Domestic funders were hesitant to fund a project in an insecure country. Pakistani funders, more familiar with Bollywood-style films, couldn't wrap their heads around the concept.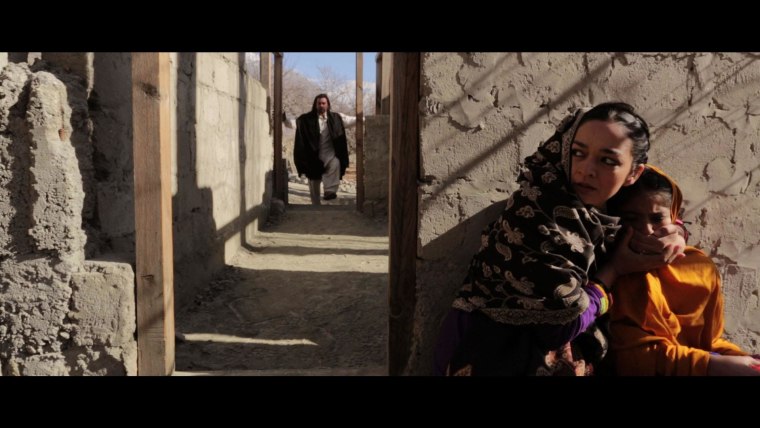 "We tried for five years to find the money for this film but it was a complete dead end," said Nathaniel. "There were two females in the lead – a mother and a daughter. There's no song, no dance, no item number! People confused the film for a documentary."
In 2012, Nathaniel decided if the story was ever going to be told, she'd have to go her own way. She reclaimed the film rights, found funding through foreign grants, and began to shoot. For the first-time director, the project was as much about showing off the beauty of the country she calls home as it was about telling an important story.
"It's a road trip film and we shot in the disputed region of the Pakistani side of Kashmir, the Gilgit-Baltistan area, which is a beautiful surreal landscape," Nathaniel said. "I just fell in love with the idea of making that landscape part of the film!"
"You look for inspiration real stories and real moments."
For two months, she and her crew balanced a challenging production schedule with the challenges of life in some parts of Pakistan: bomb blasts, military control, and local clergy who forbade them from shooting.
After an arduous ten-year journey in the making, Dukhtar screened at the prestigious Toronto International Film Festival in September. Later the same month, the film released nationwide to critical success in Pakistan.
Nathaniel believes the stories in the film span genres and cultures.
"It's the classic hunter and the hunted," she said, "but you also have this very personal journey of a woman and this truck driver who she meets on the road and who becomes a hope in their lives."
Her work, she hopes, will help to grow Pakistan's film industry, still struggling to find its feet, and pave the way for future storytellers.
"Filmmakers like myself that were always on the periphery and are now very much part of the industry because of the way we tell stories," Nathaniel said. "I tried to push the boundaries of filmmaking by finding new ways to tell something old and that's what excites me. You look for inspiration real stories and real moments."