U.S. Secretary of Education John B. King Jr. will co-chair the White House Initiative on Asian Americans and Pacific Islanders (WHIAAPI), the White House announced this morning. King will join co-chair U.S. Surgeon General Vivek Murthy in leading the initiative, which was re-established by President Barack Obama in October 2009 and advocates for increased Asian-American and Pacific Islander participation in federal programs.
In a press release, King addressed the opportunity gaps that persist within the Asian-American and Pacific Islander (AAPI) community.
"It's critically important that we both recognize and address the needs of all communities, including Asian Americans and Pacific Islanders," he said. "In my role as co-chair of the Initiative, I want to be sure that we continue to work to close persistent opportunity gaps for portions of the AAPI community that have been consistently underserved."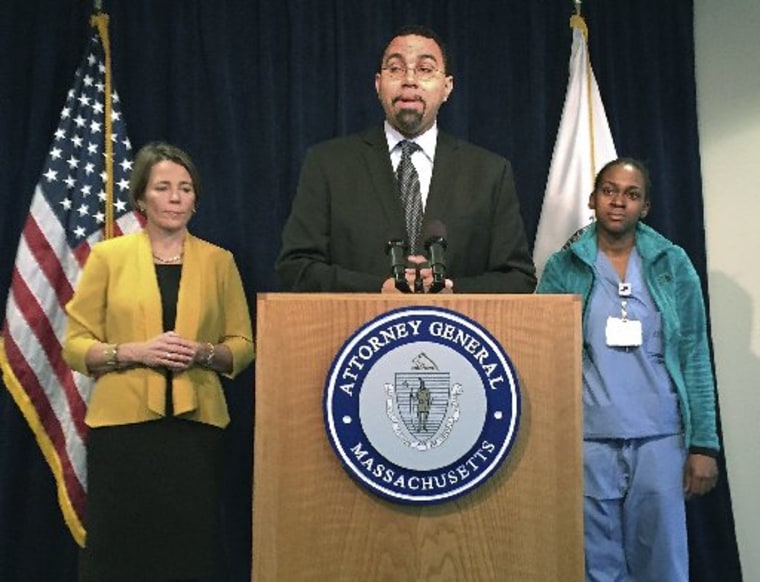 "Secretary King has a great passion for serving diverse communities and advancing equity, and we're excited for his leadership at the White House Initiative on AAPIs," Doua Thor, executive director of WHIAAPI told NBC News.
RELATED: White House Pushes to Close Asian-American Health Insurance Gap with Week of Action
The press release noted several challenges to the AAPI community, including the model minority myth and access to education, areas that the White House said King is qualified to address.
RELATED: White House Hosts First-Ever Summit on Asian Americans
"As Secretary of Education, I will continue to work to ensure all students have equitable access to resources, high achieving schools and well-prepared teachers," King said. "Under the new Every Student Succeeds Act, there is a continued role for the U.S. Education Department to advance educational equity for all children."
Follow NBC Asian America on Facebook, Twitter, Instagram, and Tumblr.