For some Chinese and Taiwanese, former United States Labor Secretary Elaine L. Chao is the embodiment of the American dream.
An immigrant born in Taiwan, Chao arrived in the U.S. at the age of eight, speaking no English. She attended public schools in the New York City borough of Queens and on Long Island, graduated from Harvard Business School, and became the first Asian-American woman to serve in a presidential cabinet.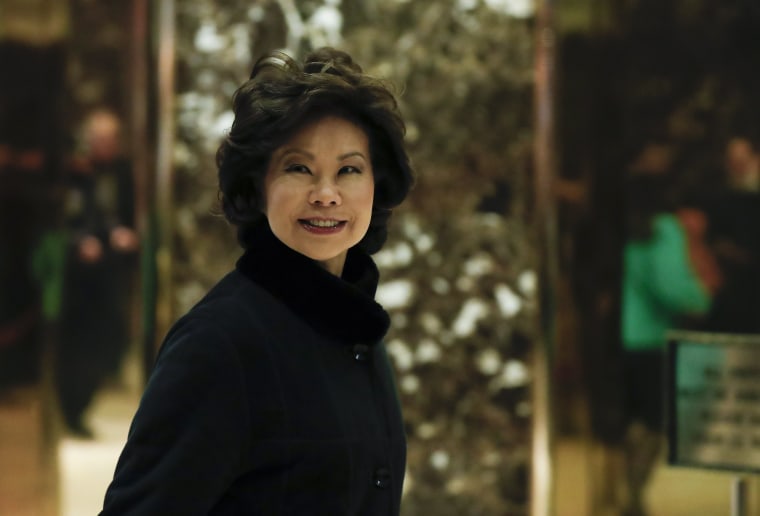 Now, Trump's choice of Chao, 63, as transportation secretary starts a new chapter in what some Chinese and Taiwanese in the U.S. and overseas regard as the quintessential American success story — a narrative that shows what hard work and determination can achieve.
RELATED: Elaine Chao to Be Named Trump's Transportation Secretary
"Her accomplishments, her very authentic Chinese flavor, and the way she presents herself make her very accessible to the Chinese community," Joe Wei, managing editor of the World Journal, a Chinese-language newspaper based in the U.S., told NBC News.
"Her accomplishments, her very authentic Chinese flavor, and the way she presents herself make her very accessible to the Chinese community."
Chao's nomination garnered reaction in comment sections of Chinese-language news reports and on social media Tuesday night. News of it broke while much of China and Taiwan, Chao's birthplace, was still asleep.
For one article published in Apple Daily, a Chinese-language newspaper and news site, some commenters debated whether Chao is Taiwanese, Chinese (her parents were born in China), or American. On PTT, a popular bulletin board website in Taiwan, one poster called the nomination good because it might forge friendlier relations between Taiwan and the U.S. Another simply wrote in Chinese, "The pride of Taiwan." Still, another quipped, "With money and power, there is no limit."
Wei said Chao and her family, who he has covered for years, remain well-respected among Chinese and Taiwanese alike. In the U.S., he added, that respect cuts across political lines.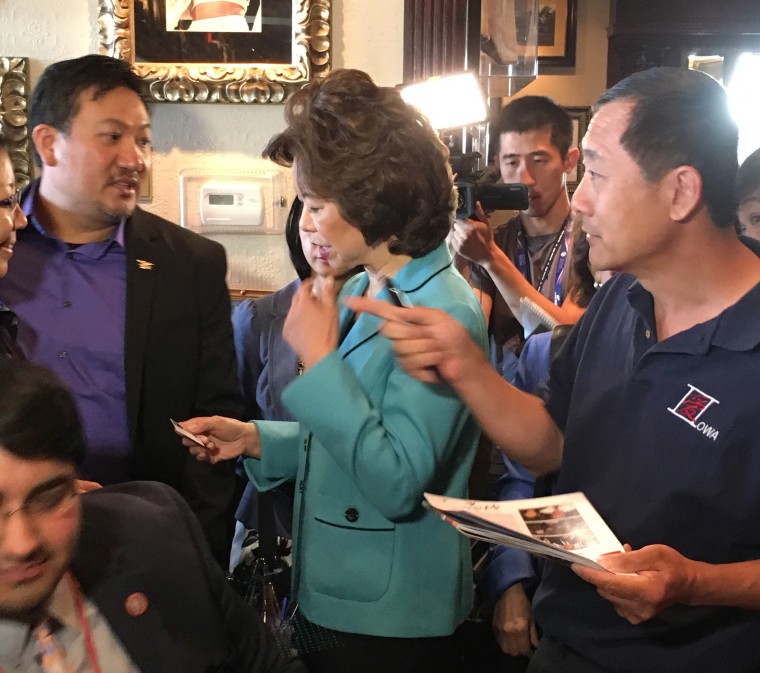 Chao also has a good reputation in China, Wei said. Her father, James, was a former ship captain, born in China, who ended up in Taiwan at the end of the Chinese Civil War. The ship he was training on set sail from Shanghai in 1949 and was unable to return.
James Chao later moved to the U.S., earned an MBA from St. John's University in Queens, and founded a successful shipping and trading company, Foremost Group. Angela Chao, the youngest of his six daughters, serves as deputy chairman.
RELATED: Harvard Business School Dedicates First Building Named for Woman with Chao Center
While the transportation secretary oversees federal agencies that manage roads, railroads, aviation, and maritime transportation, Chao's connections and understanding of China — a country that Trump has often blamed for America's economic woes — could also be a boon to the Trump administration, Wei said.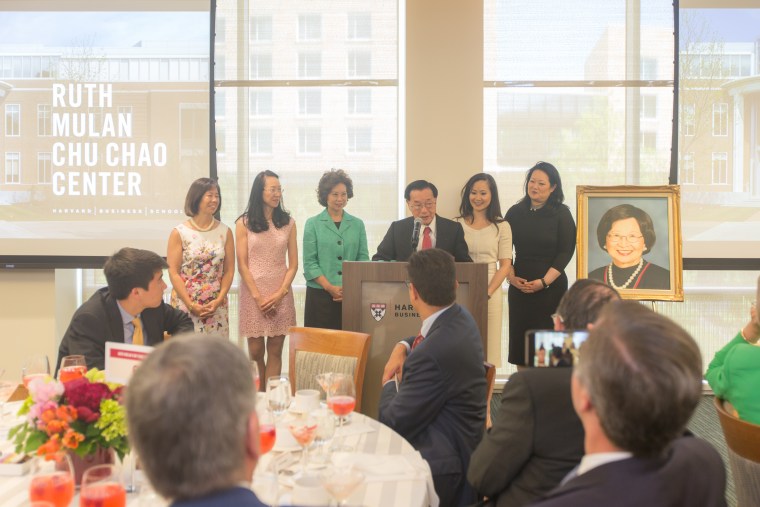 It's also a cabinet position that Chao was considered for under President George W. Bush, who instead gave the post to Norman Mineta, a Democrat who became the first Asian American to serve as transportation secretary.
Chao, who was deputy transportation secretary under President George H.W. Bush, went on to complete two full terms as the younger Bush's labor secretary.
"The president-elect has outlined a clear vision to transform our country's infrastructure, accelerate economic growth and productivity, and create good paying jobs across the county," Chao said in a statement Tuesday. "I am honored to be nominated by the president-elect to serve my beloved country as transportation secretary."
Follow NBC Asian America on Facebook, Twitter, Instagram, and Tumblr.