Philadelphia and Seattle's Chinatowns, two of the nation's oldest, are among the most endangered historical sites in the country, according to a list from the National Trust for Historic Preservation. 
The neighborhoods, which have long been havens for Asian Americans and immigrants, are at risk of displacement by developments like mass transit expansion, sports stadiums and large-scale real estate projects. 
"For small businesses like us, we are already struggling with the very high rent we are paying," Xu Lin, a restaurant owner in Philadelphia's Chinatown, said in August. "And we all know arenas with their sports teams, they build their own restaurants, they have their own bars. They're within their structure. They will not bring additional business to our community."
For three decades, the National Trust for Historic Preservation has designated more than 350 historical sites as endangered. The sites on this year's list of "America's 11 Most Endangered Historic Places" are particularly important to minority communities, it said in a release. 
Among them, two Chinatowns were identified as under threat. 
Home to more than 3,000 Chinese residents, Philadelphia's Chinatown is lined with buildings constructed when Asians first started to populate the area in the 19th and 20th centuries. Since then, residents have had to fend off attempts to gentrify the area, while dealing with crises such as the Covid pandemic and economic downturn, locals said last year.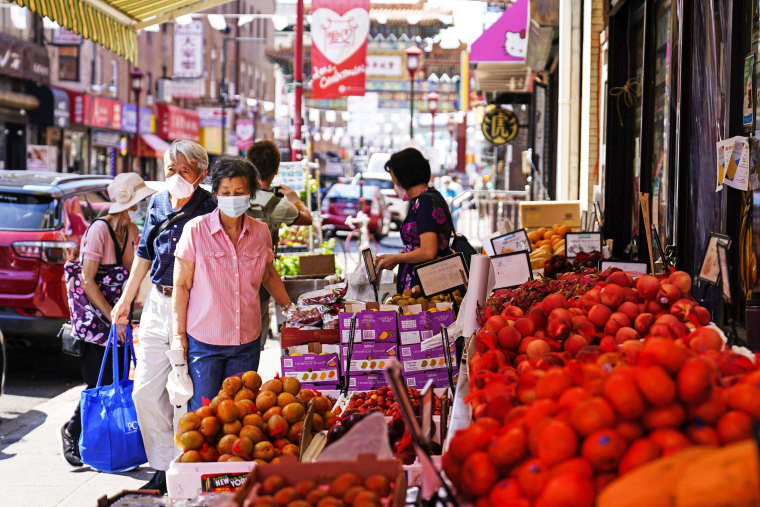 And there's a new development residents fear could make things even worse — plans for a new Philadelphia 76ers basketball arena to be built nearby. 
"It feels very insulting to the community to not be consulted before they make a huge public announcement," said Lin, whose restaurant, Bubble Fish, is a few blocks from the proposed site. "Every few years, somebody wants to dump a big project like that in our community that threatens our existence. We are pretty tired of it."
Molly McEndy, 76ers communications director, didn't address the backlash directly but she said in a statement that the team plans to invest upward of $50 million in communities of color across Philadelphia. 
"Through our community engagement process, we've spent many months listening and learning about the complex challenges Chinatown and other surrounding communities have faced," she said. "Through our investment, which marks the largest community benefits agreement in the history of Philadelphia, we will ensure that 76 Place preserves and uplifts such an important and historic part of our city."
Asian residents worry that what will follow the arena's construction won't be good for them. Traffic and  congestion to the area paired with new bars and restaurants would drive up prices and make it harder for them to afford their rent.
For decades, Chinatown community members across the country have battled encroaching gentrification, which usually begins with proposals to develop their historic enclaves. 
In Seattle, similar projects have priced local Asian residents out of their homes in the Chinatown-International District as hotel chains, high-rises and transit hubs threaten to move in. The National Trust calls out Sound Transit, the city's local public transit, for expansion plans that could bring new stations north and south of the neighborhood.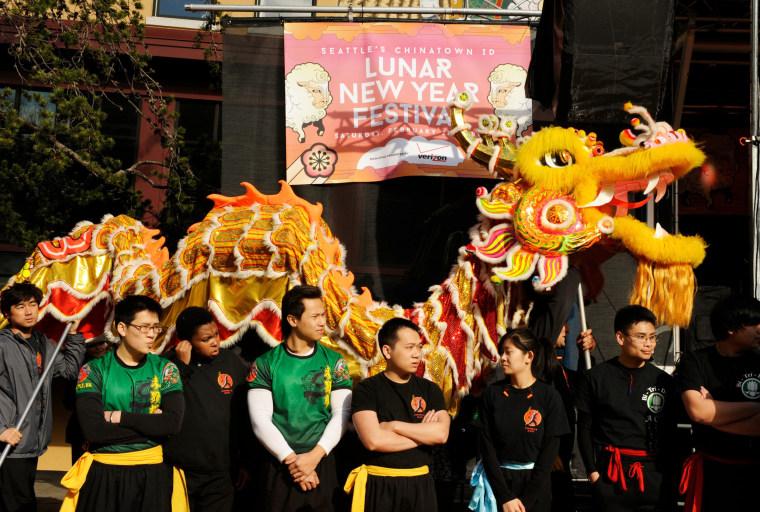 Sound Transit public information officer Rachelle Cunningham said that community feedback has been integral to the expansion plans, and that the decision made on the new stations isn't final yet. 
"Over the course of five public meetings, three online surveys, engagement with community based organizations, residents and businesses, community members provided ideas for station locations and refinements, identified opportunities and issues, considered trade-offs and provided feedback," she said.
But even as Chinatown neighborhoods shrink in size and are threatened by gentrification all over the country, they continue to be a space of refuge for ethnic minorities, Lin said. 
"There was a lot of racism. There was a lot of violence," he said. "But we know that Chinatown is a home, somewhere that's safe. We can be who we are. I can be who I am. I can speak the language. I can look how I look and be OK."