Musical trio Epik High will be the second-ever South Korean musical act to perform at Coachella when they take stage at the Indio, California, music festival on April 17.
The group, which consists of rappers Tablo and Mithra Jin as well as DJ Tukutz, has been credited as one of the original pioneers of Korean hip-hop since their formation in 2003.
Epik High has continued to push boundaries since, not only through their own music, but as producers and executives of HIGHGRND, their own sub-label under powerhouse agency YG Entertainment. Most recently, the group announced on Twitter that they are working on music for "Pieces, Part Two," their next studio album since 2014's "Shoebox."
While Epik High is only the second Korean act to perform at Coachella, Coachella won't be the first major American music festival for the group. They made waves at South by Southwest in 2015, where their performance was well-received and highly-discussed by music critics. According to Twitter, leader and rapper Tablo was not only one of the most talked-about artists, but #EpikHigh was also one of the most-used hashtags at the festival that also included Miley Cyrus and Snoop Dogg in its lineup.
NBC News spoke to Epik High's leader, Tablo, by phone ahead of the group's Coachella debut about the group's musical process, hip-hop appreciation, and taking risks to succeed.
How are you feeling about the Coachella performance? How did it come about?
We didn't reach out to anyone. They wanted a Korean music performer, and we thought that it was awesome that it was us. They just contacted us and invited us to perform.
We're amazingly excited. A lot of people that are going to be at the festival, they're not going to know who we are, so I don't know how many people will come. At the same time, we're nervous because they designated us to a really big stage. We're performing on the Sahara Stage, which is a huge place.
We're aware that most people at Coachella aren't going to know who we are, and they may not come, but that's how it was when we started off with Epik High 13 years ago. We started performing in front of 10 people, 30 people, [and that] grew to a hundred or two hundred people. And now we're performing in stadiums in Asia and sometimes there are 50,000 people. But it's still the same feeling as when we were performing in front of 30 people. Of course it's different, but our mindset is the same. We just really enjoy being onstage. We're thankful that we're still together. We're thankful that we still matter to someone. That's why the nervousness isn't really taking over right now.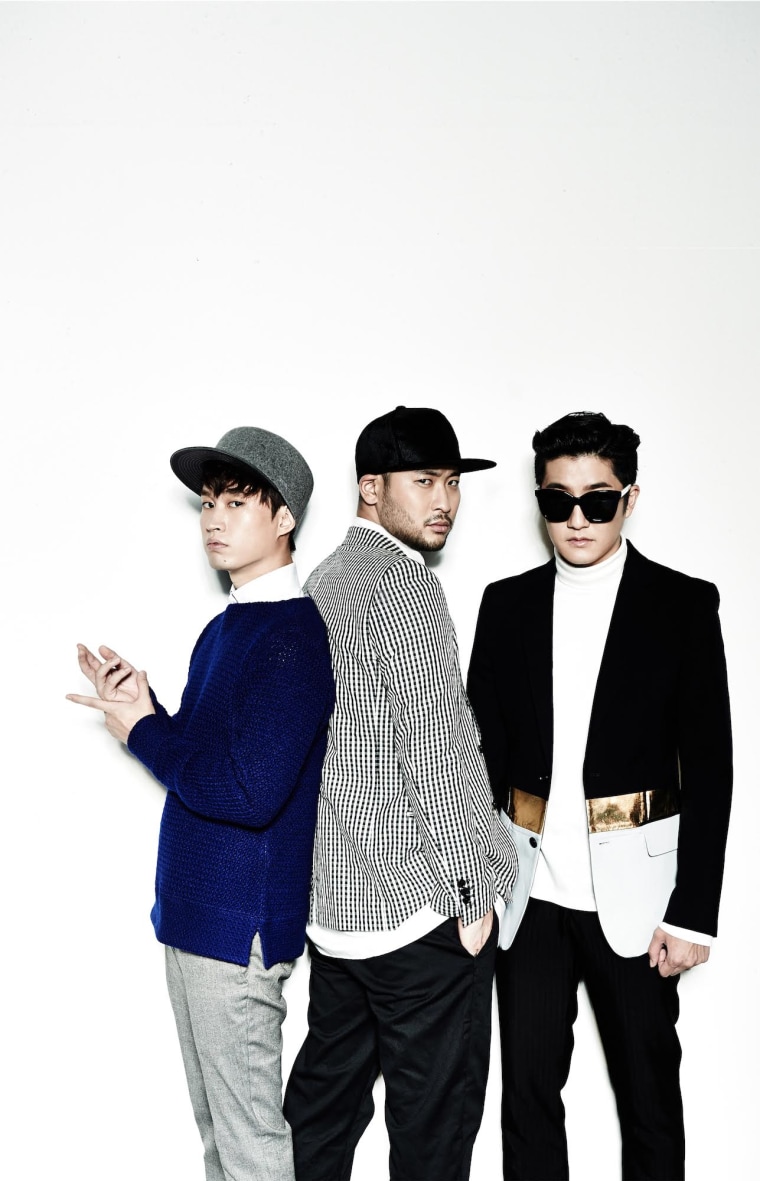 You recently released a song in collaboration with Pro Era's Joey Bada$$, who is also performing at Coachella this year. Can you tell us a little about that process?
There's a producer in Korea named Code Kunst, and he made the particular beat that we're featured on, and he's the guy that brought us together. After he did the song with me and Joey, actually, I signed him to my label HIGHGRND. He emailed, called, flew to New York, and met up with Joey Bada$$, and worked with him. He's sort of a self-made producer.
Hip-hop and rap are more prevalent than ever, not only in Korea, but in the larger international music scene. Why do you think it's resonating so much with people right now?
"This is all very strange to me and very interesting and awesome and miraculous."
The prevalence of rap, not necessarily only in Korea but in a lot of the music you hear all over the world now, has to do with the fact that rap is an art form that is very welcoming of youth culture, youth ideas. I think it's only natural that it's being used by the youth to send a message to other youth. It's a way of communicating. I'm not a scholar on hip-hop or rap. I appreciate it, but I think that basically hip-hop right now is youth culture. I see that in Korea as well.
We've never been deliberate about what we do. Most of our songs, musically and aesthetically, are created sometimes by luck, sometimes by accident. A lot of the time, people think that we've mastered the craft enough to have an intention and have an output that reflects the intention purposely. In reality, there are things that we're good at and at the same time, there are thousands of things that we're not that good at. Once we're in the studio, some of those things we're not good at helps push the work in a direction that's unexpected. That's why sometimes it sounds like we're creating a new sound or a new vibe, but that's not because we're good at it. It's because we're only good at certain, very tiny things, and bad at so many other things.
Epik High is receiving a lot of love across the globe. Were you ever seeking out this international audience?
You hear about certain musicians appearing on American TV or having big promotional campaigns. I'm sure you've never seen one with Epik High. We've never really sought out to conquer anything, and that's the case actually even in Korea. When we are in Seoul, we're pretty low–key. We're not on a mission to take over the world or anything. We just enjoy doing music, and we're very lucky that somehow audiences everywhere are picking up on it. It's amazing to me, and we think it's awesome.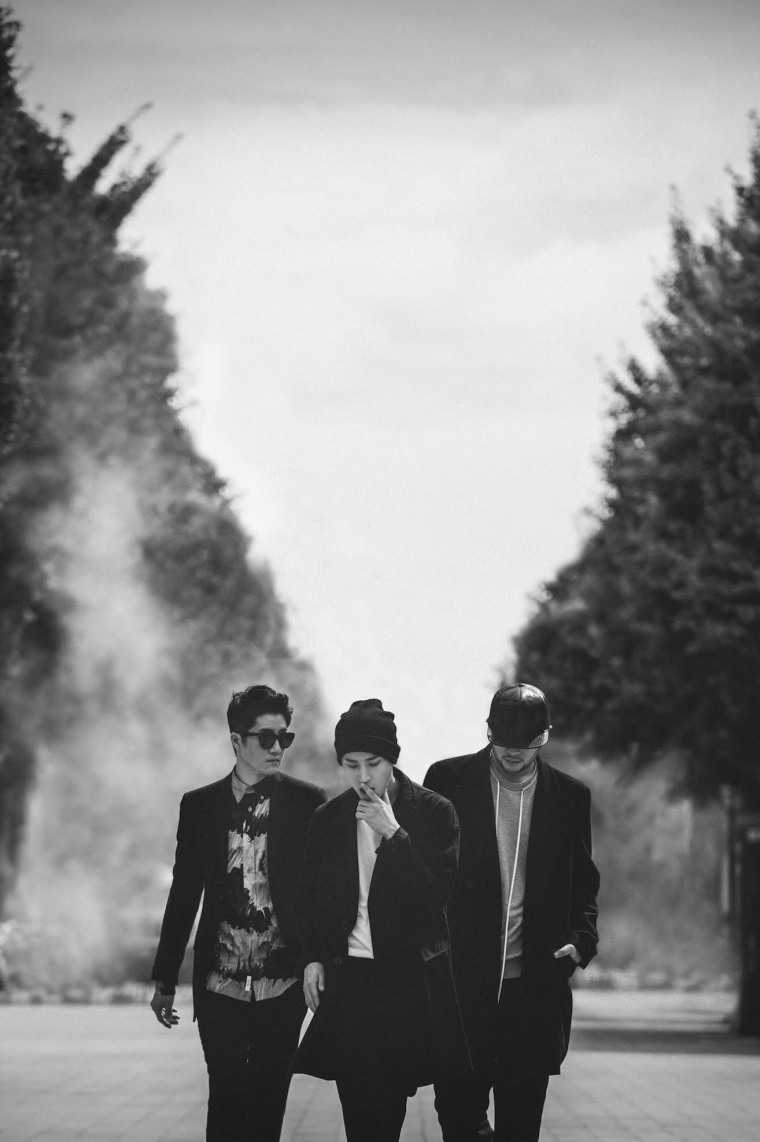 There has been a lot of discussion about the difference between cultural appropriation and appreciation, particularly with hip-hop and rap. How does Epik High avoid crossing this line?
I wasn't really aware of the recent discussion. Keep in mind that Epik High, we're all '80s and '90s kids, so we grew up with hip-hop in a really natural way. The way we grew up with hip-hop and appreciate it and respect it never had to be conscientious or deliberate. It was always organic and true. I think audiences can hear that in our music and see that in the way we live our lives. The way we feel about hip-hop is just the way we grew up with it.
From the onset, we haven't been able to do anything other than us. We grew up very organically and naturally. It turned out that being ourselves meant that we couldn't be categorized into an easy classification, be it hip-hop or K-pop. I guess that's just who we are, that's all we know how to do.
If someone had told you at the start of your career that you'd be performing at these stadiums and festivals internationally, what would you have said?
If someone had told me 13 years ago that I would still be able to do music after 13 years, I would have been surprised. Coachella, I would have never imagined performing at. It was the same feeling last year when we went to South By Southwest, and also when we got invited to Summersonic in Japan. All those festivals are places we wanted to visit as music lovers, not as performers. This is all very strange to me and very interesting and awesome and miraculous.
You chose to pursue your music when rap wasn't even well-known in Korea. [Editor's Note: Tablo has spoken about his decision to give up going to law school to continue his career in music.] What advice would you give people about taking risks or choosing an unconventional career path?
The only thing I can really offer is that despite what adults will tell you, there is no such thing as a safe job or a safe path, even if it seems that way. Really, you're not ever taking a risk if you follow your dreams because it's going to be just as unsafe as any other path you take. At the same time, it's going to be very rewarding when you get through that if you followed your dreams. If you're going to do the unsafe thing anyway, at least do what you love.
This interview has been edited for length and clarity.
Follow NBC Asian America on Facebook, Twitter, Instagram, and Tumblr.
Correction: An earlier version of this story referred to Epik High as the first musical act from South Korea to perform at Coachella. They are the second.