I have the best neighbors.
I was away at my parents' house this summer, enjoying a rare moment with all my children together in the same place at the same time, when I got a call from my neighbor Lisa that my house had flooded.
My refrigerator had malfunctioned, and the ice maker had continued trying to make ice, pumping water all over the kitchen floor, across the living room and dining room floors, and down into the basement for who knows how long. So Lisa and half the neighborhood were all over at my house in the middle of the night, ankle deep in water, emptying out the decaying refrigerator, drying out the kitchen, rescuing the few things in the basement that had not yet become waterlogged, turning off the water to the house, and telling me what to do next in terms of insurance and contractors.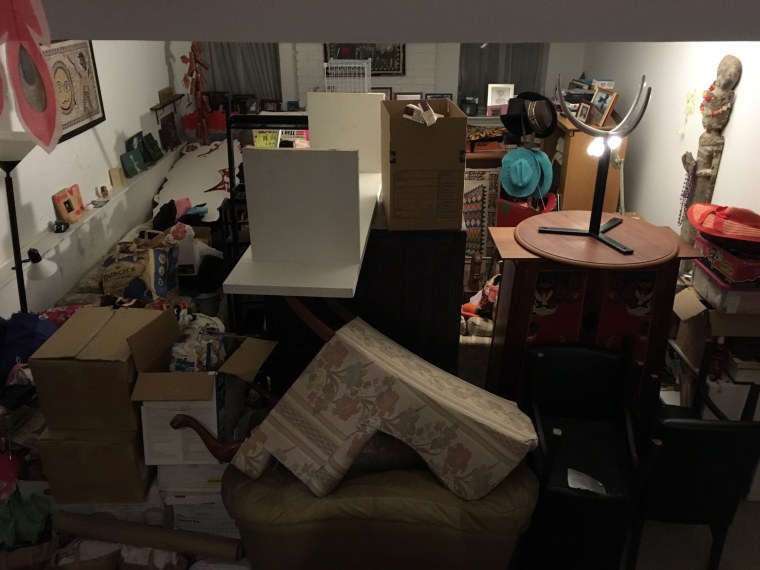 My father says that there is a Chinese expression (there is always a Chinese expression) that far away relatives are not as good as nearby neighbors.
I chose to live in this neighborhood because of numbers. I liked the demographics and the test scores of the neighborhood elementary school. I had no idea who actually lived in the houses around us until a loaf of zucchini bread showed up in our mailbox one snowy winter day from our new neighbor Lisa next door.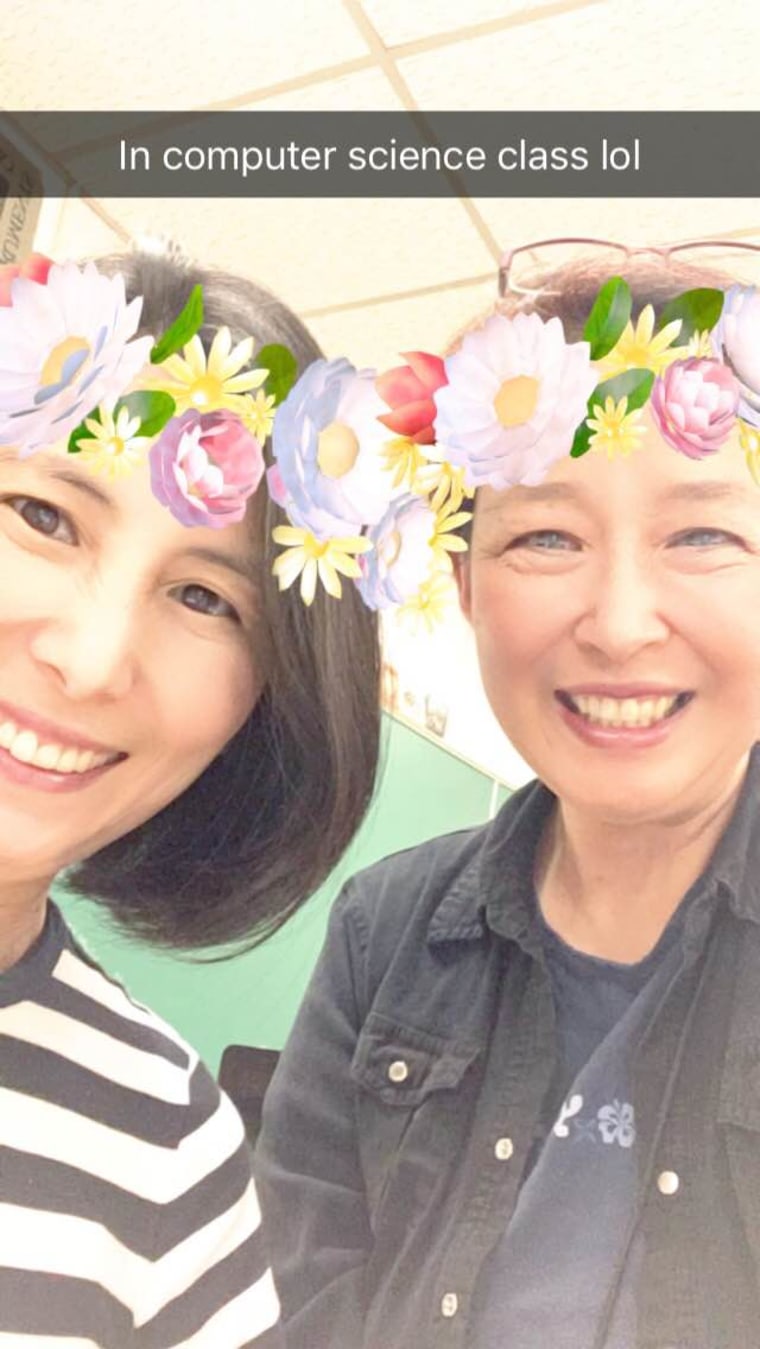 Over the years, Lisa's children have delivered many containers of hummus and babaganoush to our house, and my children have returned those containers full of black sticky rice and cold sesame noodles. All the neighbors have taken turns watching our dog. Everyone has helped with each other's school committees. We have all borrowed eggs, sugar, dog food, rolling pins, cellos, lawnmowers, suitcases, belts, bike pumps, homework, textbooks, and more. Children have shared carpools. Adults have shared many cups of tea at the kitchen table.
On curriculum night at the high school, I am as giddy and jubilant as the children on the first day of school. So many old friendships. So much news to catch up on. So much competitive complaining about our kids to do. It's senior year! Jean's mom and I get scolded by the computer science teacher for taking selfies in class, "Are you two the troublemakers?" But after 16 to 17 years together, these parents of my children's friends are now my friends, too. When the former principal of our elementary school walks into the AP English classroom, half the parents stop trying to meet the new teacher in order to hug our old principal, our old friend.
"My father says that there is a Chinese expression (there is always a Chinese expression) that far away relatives are not as good as nearby neighbors."
I relish this feeling of having finally found my place in the community; my children and I finally belong.
In recent weeks, racist flyers have appeared on the University of Michigan campus, where I teach Asian/Pacific Islander American Studies as a lecturer. The lesson plans I have prepared are put aside while the students and I discuss these incidents and other incidents across the country. I worry when students say it is not a big deal because they are used to it, because it is not OK to become used to these things. However, it has also been heartwarming to see the administration and faculty stand up decisively alongside students to denounce these flyers, to teach to the moment, and to reassure students that they belong here at the university, that this is their community, too.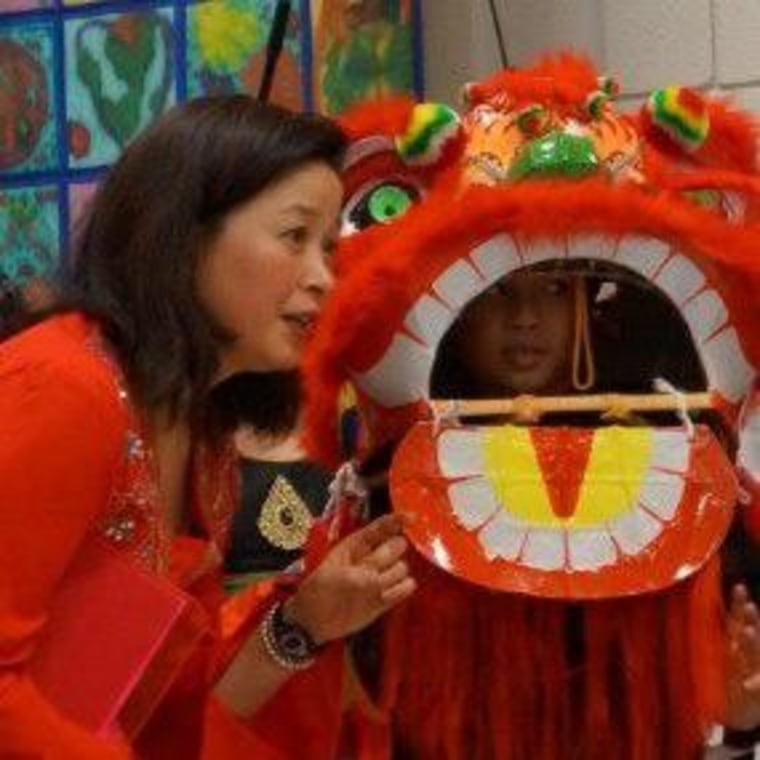 This election season, the extreme rhetoric has been hitting me like so much PTSD. Like everyone else, I see the election through the lens of my own experience. My family and I have been financially devastated by other people's careless bankruptcies—twice. I have been the target of other people's bullying and gaslighting, and I have been threatened outrageously with arrest. I have been on the other end of powerful people's faulty memories and had my fact checks ignored. I have been stiffed by employers and had contracts not honored for no apparent reason; I have also been the small business owner who — when money was tight — always made sure we paid our employees first. I have witnessed many problems arise from emails and spouses. Like many women, I have been groped and grabbed since adolescence, and I never told anybody, certainly not my parents. It did not seem like a big deal, and I did not even know it was wrong, even as it shook my confidence and put me in bulky sweaters. I was used to it.
One by one, I ask all my children whether or not they have ever been groped or touched inappropriately, and I am so relieved when they all say no. As a parent, I always kept a close eye on my children, and without telling them why, I taught them how to walk assertively, how to project confidence, and how to speak up and push back. We even practiced how to gracefully maneuver one's body out of reach without exacerbating the situation.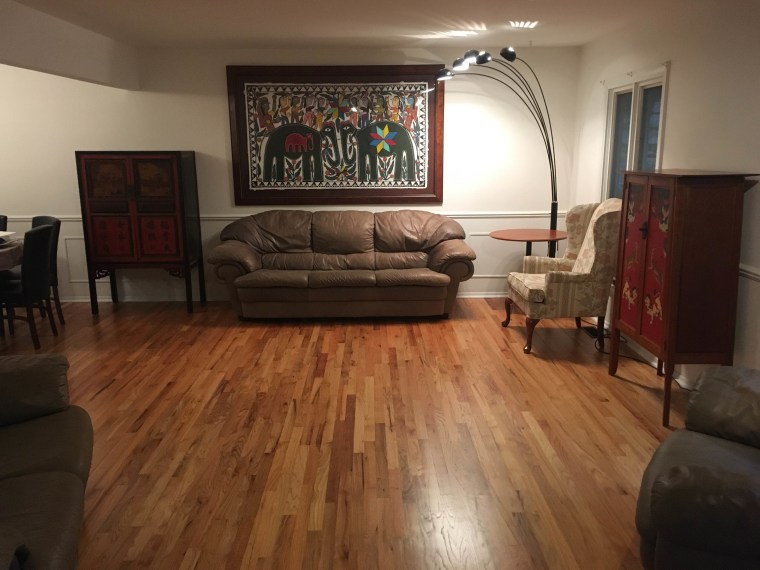 But, really, I know that it is just luck.
But here's the thing.
It should be more than luck.
This is our community. This is our country. We all belong here.
We should not let ourselves become used to lesser treatment by those who can.
My father says that if you choose to be a good person, that is your choice, but you should know that you will suffer and be taken advantage of by others. That is simply the price of being a good person. I am OK with accepting that price of doing business, so to speak, because I know I can handle it.
But I am not OK with my children having to make the same choice and pay that same price.
And so I fight.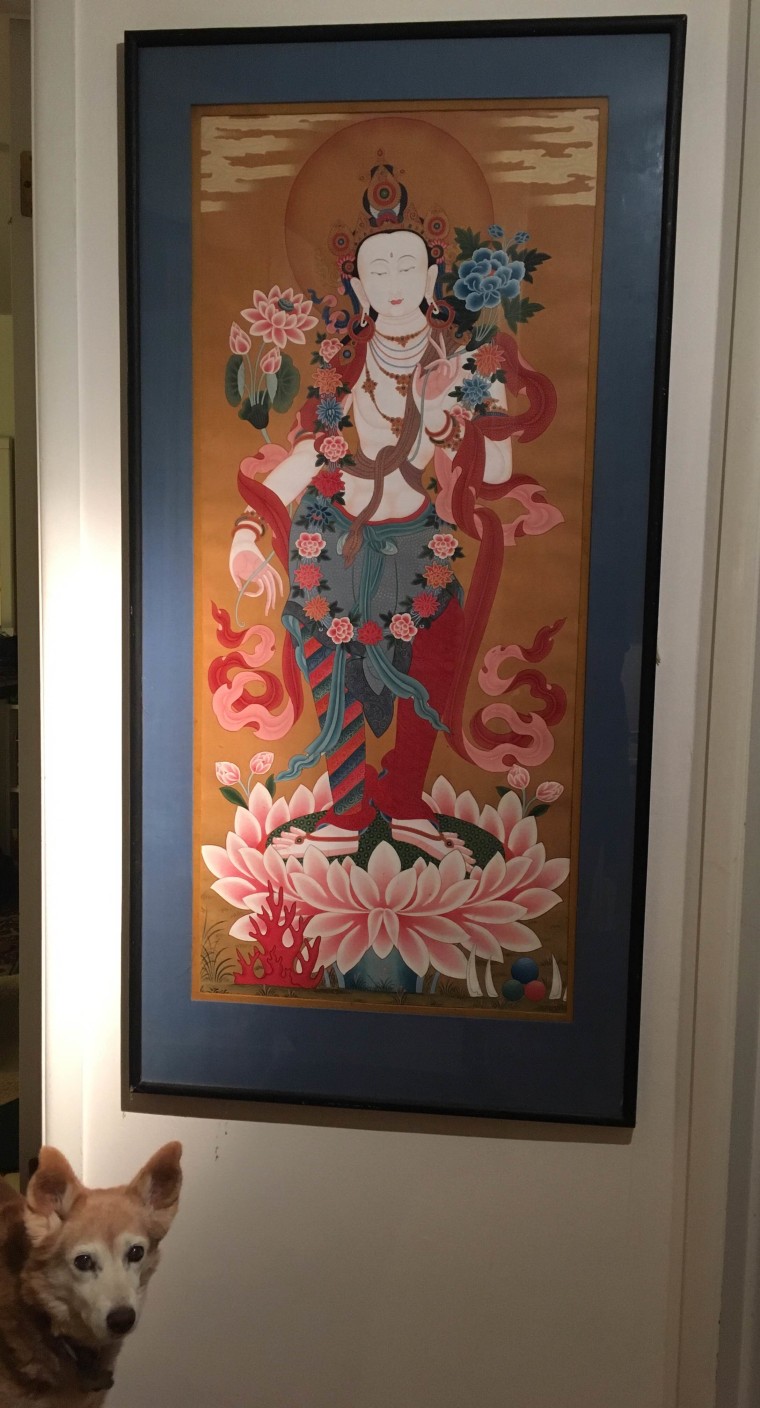 As I slowly put my house back together after the flood, I reflect upon how each day feels a little bit more normal and how I am able to get a little bit more done without the distractions of no water or no refrigerator or no kitchen floor or no can opener (Last night I finally found my can opener!). I appreciate how lucky I am to even have a house, and insurance, and a little bit of savings to help with repairs. Certainly the children and I are tough and adaptable and able to make do, but daily life sure is a lot easier when everything is functioning and in its right place.
Today I am re-hanging the artwork.
I decide to rearrange it, to swap out some pieces from an earlier time, and to showcase some pieces that have been put away for too long. I do not have a lot of material possessions, but I do have some great art. After being buffeted about by the world, rearranging the artwork feels like a new start, a new statement that this is my house, my home, my community, my place.
I belong here. I choose to belong here.
Follow NBC Asian America on Facebook, Twitter, Instagram, and Tumblr.
RELATED