May in the Midwest is glorious.
After months bundled up indoors, hiding from winter, the snow has finally (for sure, this time) melted, and everyone rushes outside in relief, wearing shorts and spaghetti straps. Neighbors not seen in months suddenly reappear, often with a new baby or a new puppy. The grass turns green and little neighbor kids come to pick the many dandelions on our lawn. We pump air into our bicycle tires.
The trees are in full bloom for only a week — the entire neighborhood crowned in pinks, reds, purples, yellows, whites — with tulips and daffodils erupting in every yard. I hurry to take pictures and sneak a few blossoms from the trees in the park while they last.
May is also Asian Pacific American Heritage Month (APAHM). At some universities, festivities start in April, so it can be an extra-long month, especially for those of us who work in organizations and media focused on Asian American and Pacific Islander voices and stories.
However, in the same way that I know and appreciate that the trees are only going to be in full blossom for one week, I appreciate this opportunity to take this time to stop and reflect, share and look ahead with friends, colleagues, allies, young people, our communities, and those outside our communities.
When my children were younger, I thought that helping them develop a strong Asian-American identity was mostly about culture(s) and language(s). And food — of course, food. So we spoke Chinese at home, we listened to Chinese children's songs in the car, we attended a Japanese Buddhist temple, they attended Chinese school, and they performed all over the state with their Chinese dance and martial arts troupes. And we ate a lot of good food: Chinese, Taiwanese, Indian, Nepali, Thai, Malaysian, Filipino, Indonesian, Japanese, Korean, Hawaiian, and more.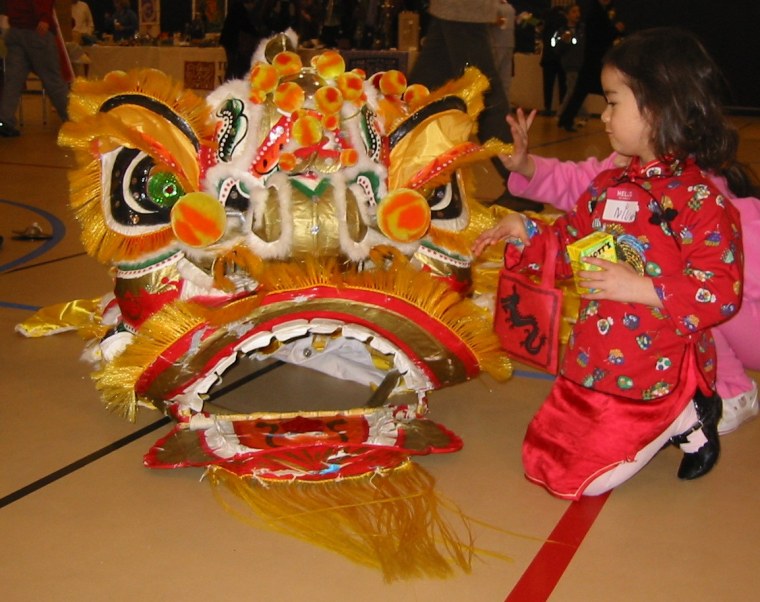 However, as my children grew older, I realized that learning about Asian cultures, languages, and foods to re-learn our heritage was a good start, but that approach was all backward-looking, trying to recapture a past that may or may not still exist. I realized that our communities have come a long way, but we are still moving forward, creating ourselves anew as we go.
This year for APAHM, I traveled for conferences and events and meals with friends from afar. At a book launch in Berkeley, I was assured I was among family, though I knew nobody else there. I had been so tired and burnt out that I really needed that feeling of coming home and reconnecting with family and friends, to recharge and move forward. It was all a perfect mix of family, friends, work, music, food, and bubble tea.
Revived by this trip, I talked with my writing class of Chinese-American high school students about the 135th anniversary of the Chinese Exclusion Act and the 148th anniversary of the completion of the Transcontinental Railroad (both of which occurred in May).
"Why don't we know about this?" my high school students asked indignantly.
"I am telling you about it now," I answered.
Although my friends and I sometimes joke that every day is APAHM for us, this month really is a beautiful blossoming of our communities, a coming together of the cultural, the historical, and the political. Despite model minority myth stereotypes, the AAPI community is wonderfully diverse with differences of ethnicity, language, class, education, income, geography, employment, religion, health insurance, chopsticks versus spoons, although we often have to fight to disaggregate the data to see it.
At the same time, there is a lot of generic negative rhetoric against immigrants, refugees, Muslims, people of color, and the undocumented that does not even try to differentiate one from another. So this year, it is even more important than ever to tell our stories, to look to see who is missing, and to stand up for all our communities.
At the heart of APAHM, we are called to do more than just sing and dance (and eat). Like with Asian-American studies, I think that a call to activism and action lie in the heart of the discipline as we look forward.
Follow NBC Asian America on Facebook, Twitter, Instagram and Tumblr.
RELATED