Chinese New Year celebrations are all about new beginnings and fresh starts. The new year is a time of hope and good luck.
How one spends the first day of the new year is supposed to foretell how the rest of the year will go. On Lunar New Year's Day — this past Saturday — parents are not supposed to scold their children, brothers and sisters are not supposed to argue, and (pro tip) no one is supposed to cook or you will end up scolding, arguing, or cooking all year.
Some say that the first person to come visit your house on Lunar New Year's Day will foretell what the new year will bring. Instead of leaving it up to chance, some people actually arrange for a rich person to come to their door first thing to ensure that their new year will be full of riches.
I am not really that superstitious, so, although I teach my children these old Chinese traditions, I am OK with occasionally nodding toward the spirit of the idea even if we do not get the letter of it exactly right.
RELATED: 10 Lunar New Year Facts to Help Answer Your Pressing Questions
Celebrated jazz pianist and composer Jon Jang is coming to town for a big concert next week. I plot — if the university has not already made plans for him — that maybe I can invite him to our house for dinner, ensuring that our new year will be filled with music, arts, and activism. Maybe I am superstitious enough to believe that this will be one small act of supernatural resistance against reportedly proposed funding cuts to the National Endowment for the Arts and the National Endowment for the Humanities.
"All I want is quiet. But if the news of the past week is any indication, this is not going to be a quiet year."
But our weekend is full of soccer, academic games, Chinese school, and Chinese traditional orchestra rehearsal. Scheduling is going to be tricky. I am invited to a professor's Lunar New Year party at which Jang will be a guest. Close enough!
Music, arts, and activism may not come to our house directly, but we will be spending the year with them.
Before Lunar New Year's Day arrives, one is supposed to settle all debts, resolve all fights, clean the house top to bottom, and wrap up the old year so that the new year can begin fresh.
I wish.
Instead, I usually end up treating the Lunar New Year as an extension, an extra month or two to finish up the old calendar year before I have to start thinking about the new.
On Jan. 1 when people ask, "What are your New Year's resolutions?" I answer, "Oh, I'm Chinese American, I still have another month."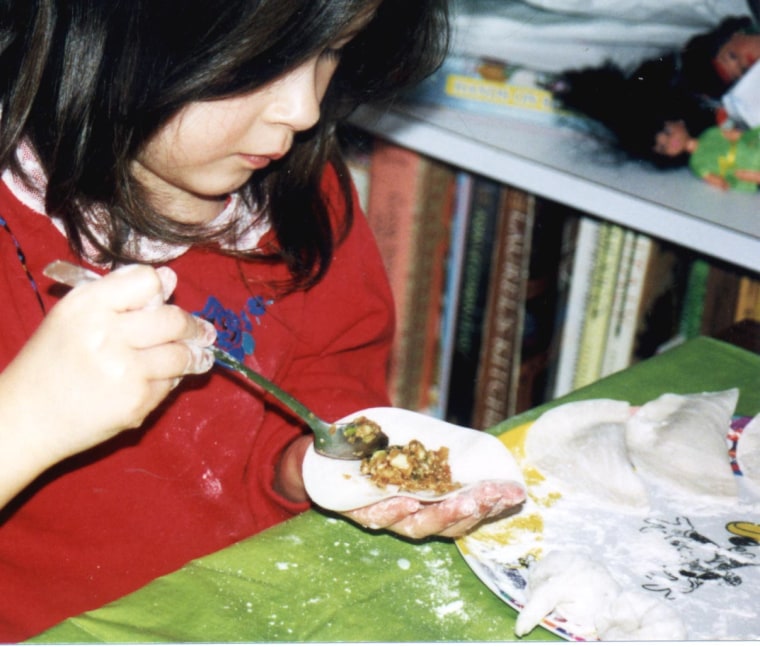 However, this past year, I have been feeling so overextended that I have been actively trying to pare down my commitments so that I am not obligated to too many others. During the two weeks of winter break that my children were out of school, I did not leave the house. I just sat in my kitchen, and I worked. Somehow, miraculously, I finished all of my 2016 commitments by Jan. 7, 2017, a first ever for me. I remember spending all of Jan. 8 in a daze. I had new stuff I could do, but there were no emergencies, no fires to put out. Then school started again on Jan. 9 and we were back to frantic freneticism.
RELATED: New Book on Civil Rights Icon Fred Korematsu Challenges Youth to Speak Up for Justice
All I want is quiet.
But if the news of the past week is any indication, this is not going to be a quiet year.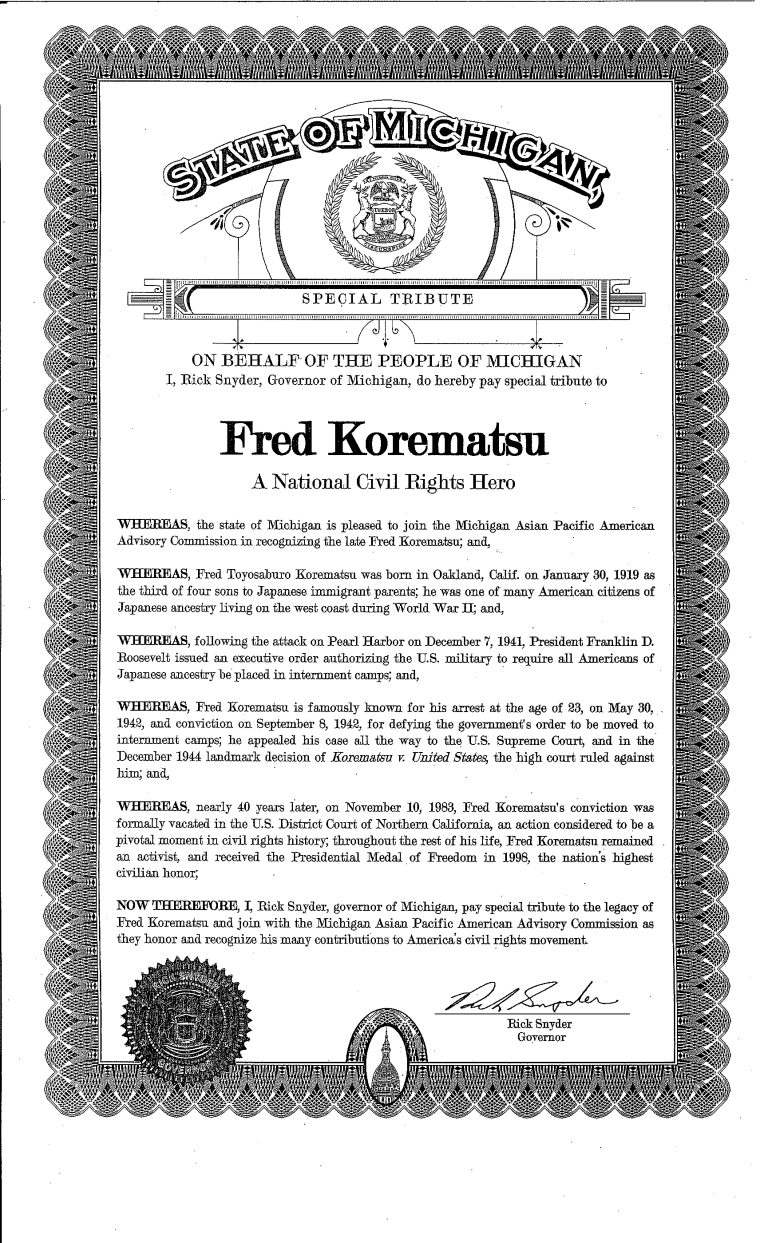 Monday, Jan. 30, is recognized by several states as the Fred Korematsu Day of Civil Liberties and the Constitution. Korematsu challenged the constitutionality of the incarceration of Japanese Americans during World War II, which helped pave the way for redress and reparations for the Japanese-American community in the 1980s.
Although Korematsu received the Presidential Medal of Freedom, he was also a somewhat reluctant activist. He was only 23 years old at the time and just wanted to hang out with his European-American girlfriend. Yet, once he started fighting, he wanted to make sure that the same thing could never happen to anyone again. He spent the last years of his life standing up for the Muslim-American community after the events of Sept. 11, 2001.
This year will be the 135th anniversary of the Chinese Exclusion Act, which banned Chinese from entering America from 1882 to 1943. It is also the 75th anniversary of Executive Order 9066, which incarcerated about 120,000 Japanese Americans, two-thirds of whom were American citizens, in incarceration camps during World War II. It is also the 35th anniversary of the baseball bat beating death of Chinese American Vincent Chin by auto workers who blamed the Japanese for the troubles of the automotive industry. These events are all connected.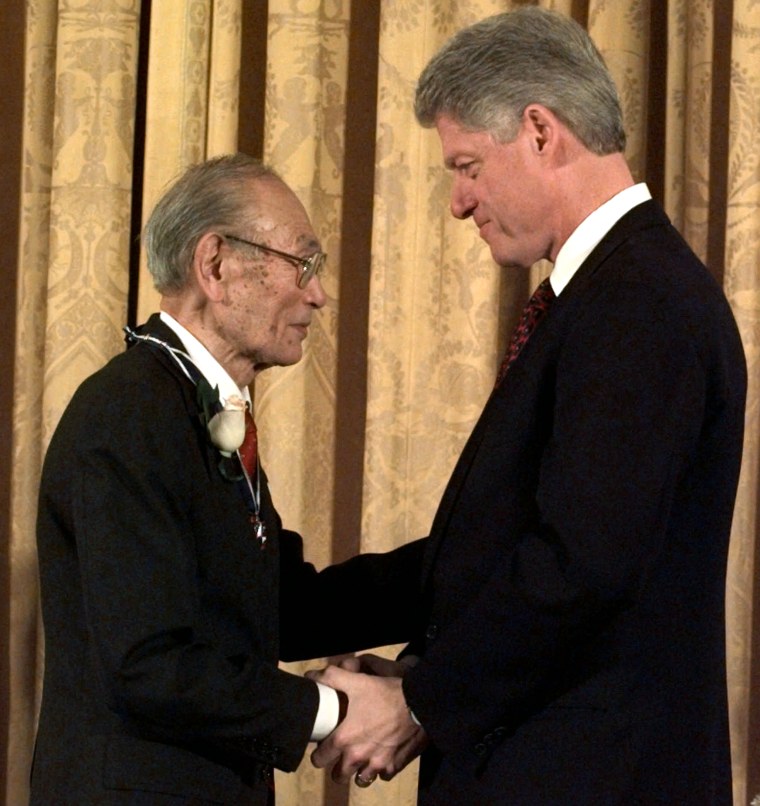 On Holocaust Remembrance Day, President Trump signed an executive order to ban people from several Muslim-majority countries and to halt the entry of refugees. Refugees, international students, and U.S. permanent residents — who had visas and were already in the air when the order was signed — were not allowed entry upon arrival at the airport, followed by a weekend of mass protests at airports around the country and an emergency stay of the order.
"Don't be afraid to speak up," Korematsu had said. "One person can make a difference, even if it takes 40 years."
So on Monday, I will be at the law school's Korematsu Day program — with members of the Japanese American Citizens League, American Citizens for Justice, and the Arab Community Center for Economic and Social Services (ACCESS) — speaking up about this history and the importance of standing up for others, especially today.
I will be thinking about all the ways that I am privileged to speak, and I will be carrying with me the thousands of people who have been standing up, marching, and protesting for others; the dark humor and new-found resistance of historians, scientists, and park rangers; the courage of Native Americans and veterans protecting the environment at Standing Rock; the image of volunteer attorneys sitting and working on the floors of airports; and the conviction of the New York Taxi Workers Alliance who went on strike at JFK Airport Saturday in protest of the executive order.
Chinese New Year is a boisterous, magical time, with firecrackers and lion dances to scare away bad luck and evil spirits and to set the tone for the new year. Chinese New Year traditions are not about waiting and hoping for good luck to arrive, but about taking steps to make sure that it happens.
So make noise. Be brave. Create your own luck to shape this new year.
Follow NBC Asian America on Facebook, Twitter, Instagram and Tumblr.
RELATED