Every morning, the alarm clocks in our house start going off at 4:30 a.m. Then again at 5:30 a.m and again at 6:30 a.m.
By 6:45, I start bargaining with myself. Maybe I do not really need a shower this morning. By 6:55, there is no more delaying. Seriously. Now we are going to be late.
At 7:00, I start waking up my children, making lunch, making breakfast, letting the dog out, boiling water for tea, making the tea, filling thermoses, packing lunch bags, feeding the dog, taking my medicine, checking email, checking the news, oh, and getting dressed and packing my backpack, too.
All punctuated by continuing efforts to wake up the children at 7:05, 7:10, 7:15, 7:20.
By 7:30 a.m., we are all out the door and on our way to school.
"Barreling out into the darkness every morning feels like such a leap into the unknown."
As we roll out into the darkness of the morning, I am always surprised by that first look out into the world as the garage door opens, how the world has changed overnight. I grew up in California so I do not have the habit of checking the weather report. I never have any idea if it has snowed or if the roads are covered with ice. We also live on the far northwestern edge of the Eastern time zone, so it is always dark — from early in the afternoon until late in the morning.
Barreling out into the darkness every morning feels like such a leap into the unknown.
Since Nov. 9, I have been scheduling and rescheduling a lot of doctor's appointments, trying to anticipate all my future medical needs in order to get them all taken care of while I still have health insurance. Is there any way to stock up on medication? What tests am I too young for now but might need in the next few years? At the same time, I do not want to get diagnosed with anything serious because I do not want any future preexisting conditions established.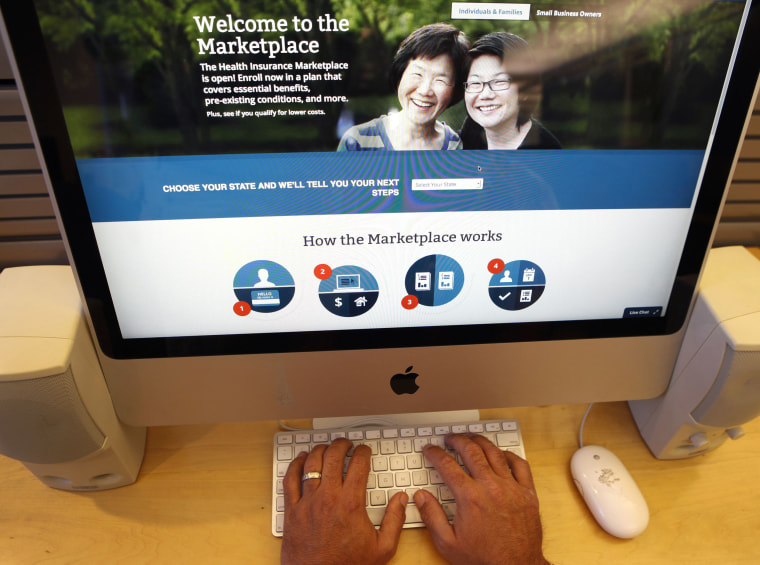 When I ask for guidance, the nurses sound kind but weary. They do not know any more than I do about what the future holds. They tell me to hope for the best — maybe the Affordable Care Act will not be completely repealed. What kind of medical advice is that?
When I call my former low-budget health care plan to see if I can sign up for it again when the Affordable Care Act ends, the woman on the phone is frank. That plan used to be a well-kept secret. They do not know what is going to happen now, but realistically, there is no way they will be able to fill the gap for all of the 610,000 people in the state who now have health insurance through the Affordable Care Act. They do not have the funding.
"They tell me to hope for the best — maybe the Affordable Care Act will not be completely repealed. What kind of medical advice is that?"
Barreling out into the darkness every morning feels like such a leap into the unknown.
I live in a college town and one of my favorite days of the year is the all-day symposium of special guest lectures at the university for Martin Luther King Jr. Day. It is one day off work and school to sit in a dark lecture hall — I confess, one of my favorite things to do — and listen and learn and start thinking forward to the kind of year, the kind of world, I want to make.
It's a little light to lead the way.
When my children were little, they attended the special all-day K-12 workshop at the university with storytellers, singers, gospel choirs, discussion groups, coloring, and — their favorite part — pizza. I was once invited to talk about the history of Asians in America there, and my children performed Chinese lion dance up and down the aisles. Then as they grew older, they began attending the other lectures with me. I remember all four of them sitting in a pile on the floor at the business school, drawing and reading, not certain whether or not they were listening, and then the amazing conversations we had afterwards.
We have heard professionals, entrepreneurs, activists, and artists talk about history we never knew and tell us funny and inspiring stories about their incredibly tough moms. We have heard journalists Michelle Norris, Marc Lamont Hill, and the late Gwen Ifill. We have heard Morris Dees, the founder of the Southern Poverty Law Center. We have heard Archbishop Desmond Tutu's daughter, Nontombi Naomi Tutu. This year the keynote speakers are "Democracy Now!" journalist Amy Goodman and Issa Rae, creator of the web series, "Misadventures of Awkward Black Girl." Also coming are writers Claudia Rankine, Junot Diaz, and Shaun King. I am so excited and encourage all my students to go.
I am often embarrassed and apologetic for seeming overly naïve and idealistic. It feels like a childish remnant of how I was taught and mistaught as a child by the Catholic nuns at my school, by my immigrant parents who came to this country for the American dream, and even by my academic training in philosophy.
This year, I was inspired to see that idealism mirrored in President Barack Obama's farewell address. So I am not the only one. I am not naïve. Always hopeful and believing in the best of people, President Obama also paired that idealism with a practical call to action: grab a clipboard, run for office, vote.
At Christmas, I gave my 13-year-old son, who we all call Little Brother, "March," the three-volume set of graphic novels about Congressman John Lewis' life. This weekend, Little Brother started telling me about the stories he had read, and I was amazed at how clearly he had remembered every detail, from the chickens of Congressman Lewis' childhood to who stood on which side of the bridge.
This year, I am excited to have him go to the Martin Luther King Jr. Day lectures at the university with me.
Ideals, vision, and hope will light our way out of the darkness of the unknown. I believe.
Follow NBC Asian America on Facebook, Twitter, Instagram and Tumblr.
RELATED