I once had a friend who did not recycle because, he said, "I recycled enough in the '70s."
What.
How.
He had been a hippie in his younger days — all vegetarian, organic, whole-grained, and bearded. He said he had recycled and composted everything back then, much more than people do today. He had done his part, and now he was tired of it.
"I did not care how he voted, I just wanted him to vote."
I was even more surprised to discover that he did not vote.
What.
How could someone not vote?
I was so appalled that I could be friends with someone who did not vote that I sent him information on how to register to vote. The election came and went. Four years later, I registered him to vote myself and requested an absentee ballot for him. I sat down at his kitchen table and asked him, question by question, how he wanted his ballot filled out. I let him check afterwards to make sure it was filled out the way that he wanted, then I showed him where to sign. I mailed his ballot in for him.
I did not care how he voted, I just wanted him to vote.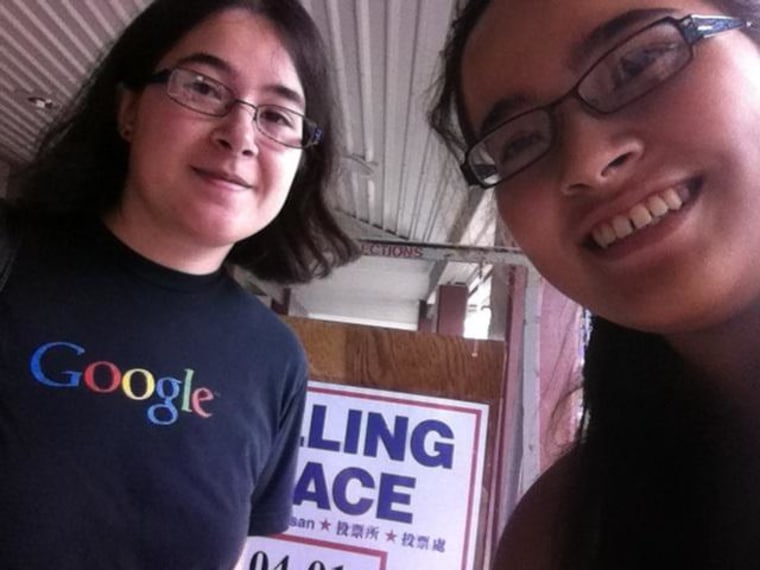 The first time I voted was in elementary school. We held a school-wide election to coincide with the presidential election. I do not even remember who was on the ballot, but I remember Mr. Archer, the eighth grade social studies teacher, going classroom to classroom to teach us how to vote. He discussed the qualities to look for in a leader, and how we should not vote on the basis of frivolous reasons like how pretty the candidate's wife was. We all laughed until he explained that before we were born, many people had voted for President Kennedy because they thought his wife Jackie was so pretty.
RELATED: Essay: With Great Privilege Comes Great Responsibility
This summer, after the Republican and Democratic conventions, my mom remarked that Donald Trump's daughter and Hillary Clinton's daughter were both nice because they were both so well-spoken and none of their cleavage showed.
What.
How.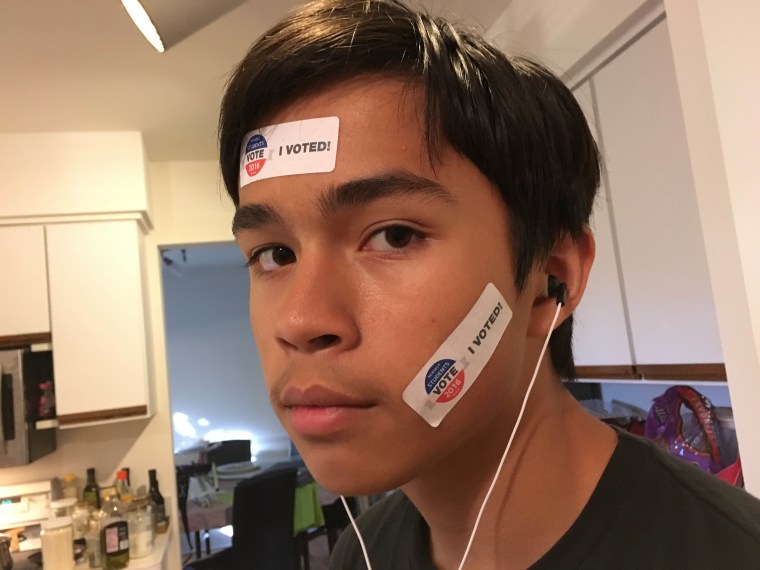 For Asian Americans, the path to citizenship has been paved with resistance and landmark legal challenges including United States v Wong Kim Ark in 1898, Takao Ozawa v United States in 1922, and Bhagat Singh Thind v United States in 1923. Chinese immigrants did not get the right to naturalize (and therefore vote and own land) until 1943, Indian and Filipino immigrants in 1946, all other Asian immigrants in 1952. The Voting Rights Act came in 1965, with minority language ballots since 1975.
Here we are, back in the 70s again. This is not ancient history.
"I think that comes from being the child of immigrants — everything I know about America's history and politics comes from school books, Schoolhouse Rock, and my family's hopes and dreams."
These days, when I teach about the arguments American politicians made in the late 1800s and early 1900s about how Asians and Native Hawaiians were not the Americans our founding fathers intended, I always juxtapose that with an image of the founding fathers writing the musical, "Hamilton."
"We hold these truths to be self-evident that all men are created equal."
We cannot not sing that line any more.
Add on the hard work and long journeys our parents, grandparents, and ancestors undertook to reach and to contribute to this country, and how can we not honor their sacrifices by voting.
"Immigrants, we get the job done."
RELATED: Essay: Amongst Chaos, I Know That 'We All Belong Here'
Sometimes I struggle with my idealism and feel embarrassed for being naïve. I think that comes from being the child of immigrants — everything I know about America's history and politics comes from school books, Schoolhouse Rock, and my family's hopes and dreams.
The soundtrack of my America also includes, "I'm just a bill, yes I'm only a bill, and I'm sitting here on Capitol Hill."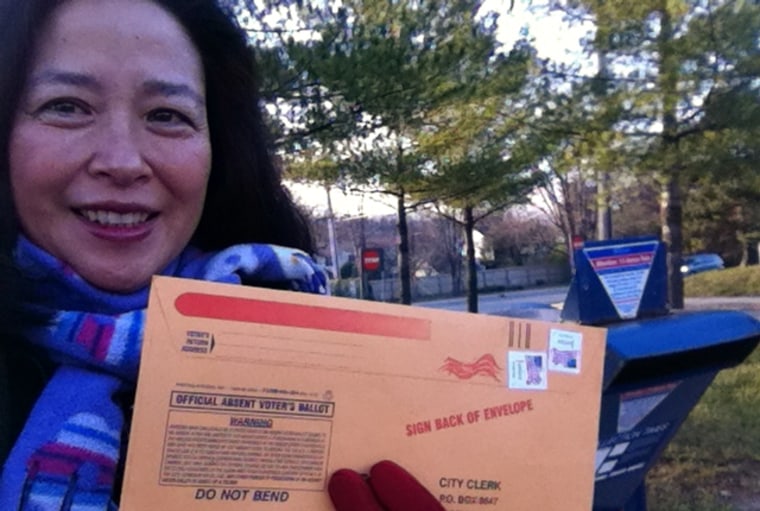 For example, I honestly do not understand those who would create voter suppression laws or intimidate voters at the polls just to win. Doesn't that cause more damage to the very system they say they want to uphold? Disenfranchise the very people they are supposed to represent? In my state, open carry of guns is allowed in public schools, and therefore in many of our polling places. The schools in my town now close every time there is an election so that the children will not be there when the people with guns come to vote. This certainly makes voting even more an act of courage.
Last month, I was invited to attend a White House Initiative on Asian Americans and Pacific Islanders national convening to discuss data. While academics, policy wonks, and government people described our communities with numbers, data sets, and data disaggregation, I talked about the stories and the real people behind these numbers. I told my father's story.
"Who lives, who dies, who tells your story."
Go vote. This is our story, too.
Follow NBC Asian America on Facebook, Twitter, Instagram, and Tumblr.