When Zoey Gong first moved to the United States from Shanghai at the age of 16, she began getting sick and thought at the time it was because she wasn't used to American food.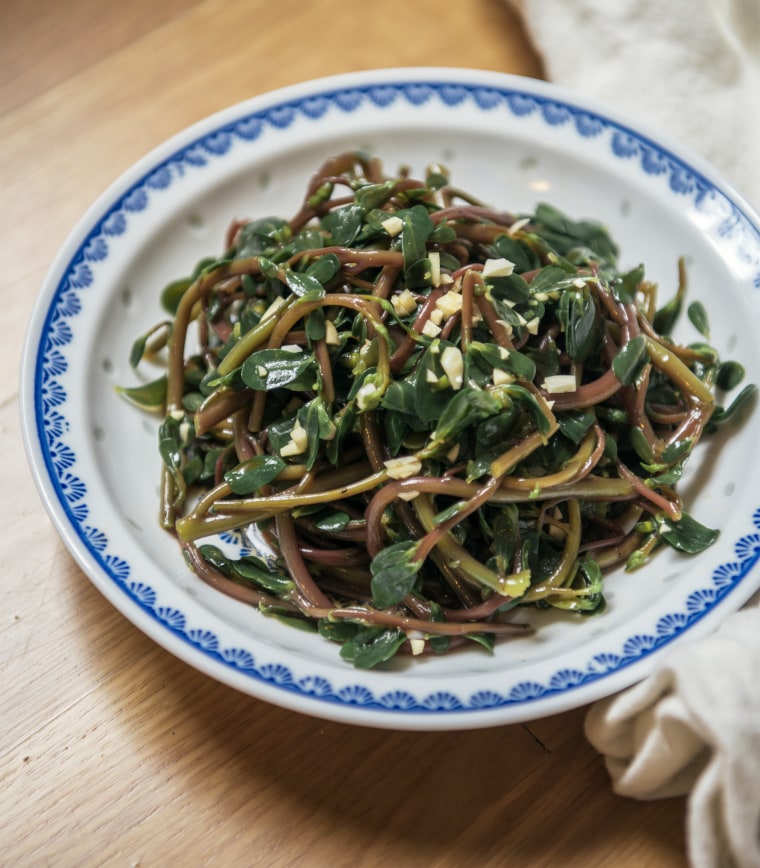 After several doctors appointments, Gong started modifying her food by eliminating processed sugars and high sodium foods and incorporating more natural ingredients in what she ate. "I changed my diet and everything got better," Gong said. "I couldn't describe how happy I felt before when I was in China. I saw a big difference in my health."
Gong developed a love for cooking and chose a major in nutrition and public health at New York University when it was time for college. Even though she was already incorporating more plant-based, whole foods into her own diet, Gong continued to explore different type of recipes and even added traditional Chinese medicine (TCM) in her cooking. She realized she wanted to share that with more people in the community.
From there, Table 81 was born. Run from her apartment in Manhattan's Chinatown, Gong refers to Table 81 as "a dining experience" that she co-founded with her friend Cassie Zhang. Every Saturday, they serve a family-style dinner for eight people with a 15-course meal that includes an array of cold dishes infused with herbs. On Sundays, Table 81 hosts a TCM wellness brunch where Gong teaches her guests about the benefits of the herbs they're eating in their food while they consume it. She hopes they can expand into a restaurant one day.
"We're unique in that everything is plant-based, we make everything from scratch and use natural ingredients," Gong said. "During our meals, I'll let guests touch and smell the raw ingredients so they get to see about what they're eating and know the benefits of what's going into their body."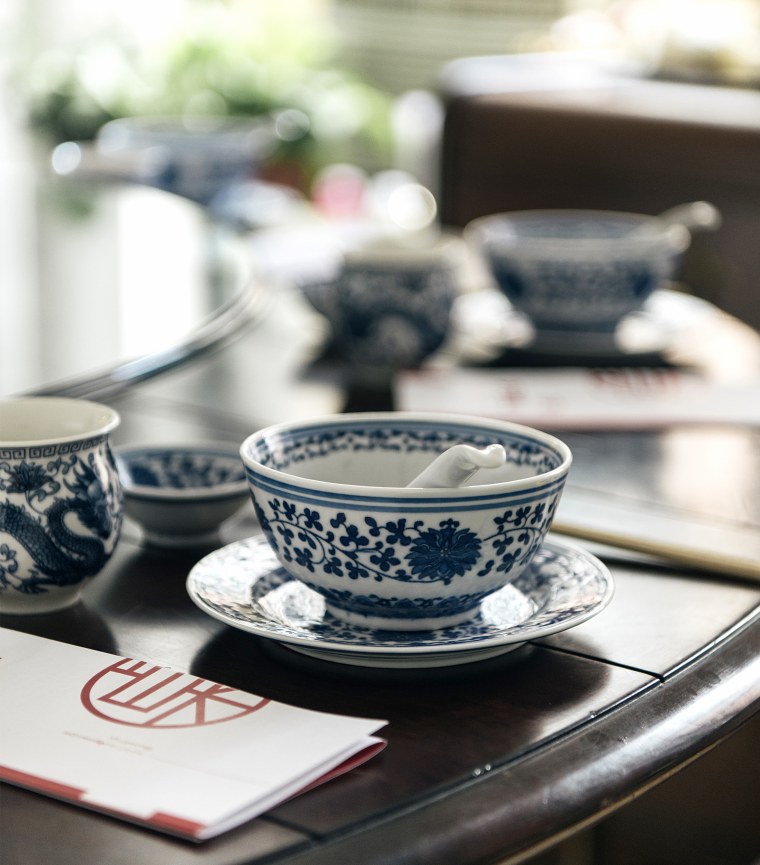 TCM is often seen as complementary and alternative medicine (CAM) and, according to the National Center for Complementary and Integrative Health, originates from ancient China, evolving over thousands of years. Practitioners who incorporate TCM use herbal medicines and various mind and body practices, such as acupuncture and tai chi to treat or prevent health problems. But despite its widespread use in Asian countries and in the United States, scientific evidence about it is still limited.
But in September, the World Health Organization (WHO) increased its support for the practice of TCM.
While there apparently haven't been any studies from the last five years, according to the 2007 National Health Interview Survey, 31.8 percent of Asian Americans reported using CAM therapy, a greater proportion than African Americans and Hispanics. Studies from the same year show that among Asian Americans, Chinese Americans seemed to have the highest use of CAM out of any other subgroup, followed by Filipino Americans and Indian Americans.
Roger Lee Mendoza, a health economist and business economics professor at Wilmington University, said the reason complementary and alternative medicine is popular with Asian Americans is due to a combination of factors, which include generational, cultural and economic reasons.
Mendoza said CAM is a controversial topic because of the lack of scientific evidence, the argument of conventional versus non-conventional medicine, and how it is viewed in the United States as opposed to how how it is viewed in Asia (which he added is more receptive to alternative medicine). An example of this, Mendoza said, is the Philippine Institute of Traditional and Alternative Health Care located in Manila, which focuses on doing research on herbal medicine practices.
For a long time in America, the government had a hands-off policy for reasons including conflict with strong lobbying of medical professionals and a lack of understanding of what CAM really is, he said. But groups in Asia had less concerns about the benefits of complementary and alternative medicine, Mendoza added.
Mendoza said the reason why it's so difficult to find any new data surrounding the use among Asian Americans is because a lot of them are quiet about whether they use it. The 2007 survey found that Asian Americans were less likely than whites to report using CAM.
"What makes some people unsatisfied with medicine?" Mendoza said. "It's expensive and intrusive, and Asian cultures tend to be more private."
He added that many of the regions of Asia are rich and diverse in flora, which contributes to access to herbal medicine. Specifically with Filipinos, Mendoza said a lot of the interest in herbal medicine goes back to the pre-colonial periods.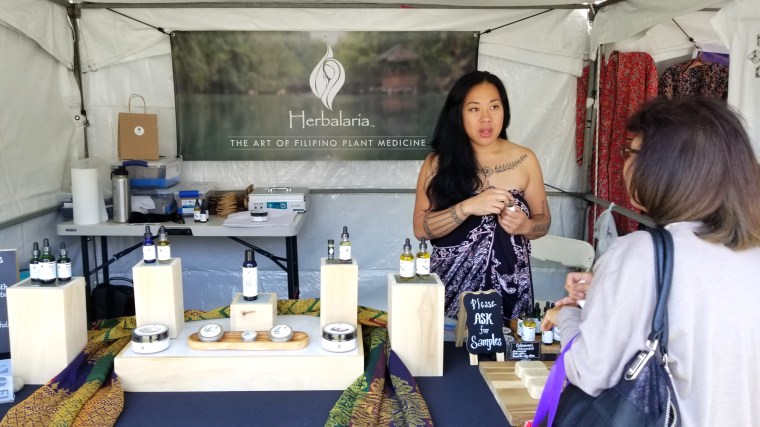 Lyn Pacificar said she wanted to start a business that incorporated Filipino plant medicine so she founded Herbalaria, where she created a line of skincare products, oils and creams that she said promotes healing and good energy.
Pacificar started creating "love powders" and herbal mixtures when she was a teenager, she said, but it wasn't until she wasin her 20s that she began to take it more seriously after her father passed away in 2015.
The name "Herbalaria," she noted, is derived from the term "albularya" which comes from the traditional healers from the Philippines.
For Herbalaria, Pacificar goes back and forth between the Philippines and her home in California, to gather new ingredients to use in her products.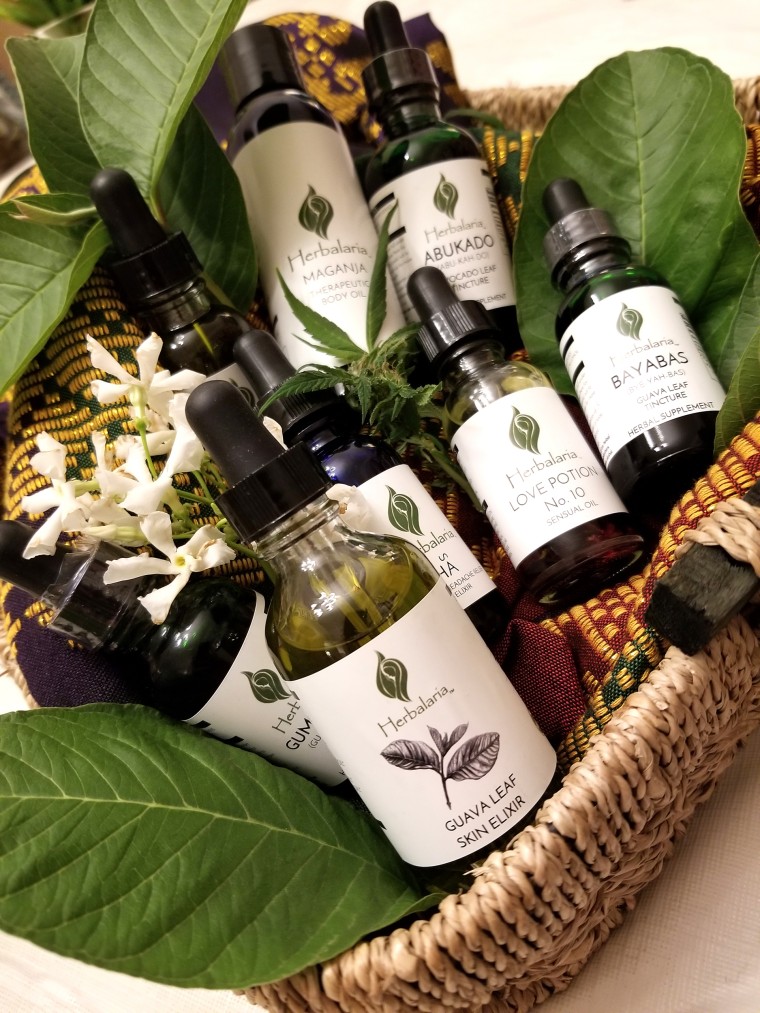 "I mainly go to Mindanao, which is where my family is at," Pacificar said. "I always bring back more information. I always create products rooted in our culture having some of the component sourced from the Philippines like my mangosteen passion scrub and our coconut oil so when people are receiving my products, they're made with the energy of the motherland."
Ultimately, she said the reason she created Herbalaria was because she wanted to educate people in the United States about Filipino culture and the botanicals of the Philippines. She said she seeks to inspire people to find their roots and to dig into ancient traditions within their blood lines with her business.
"Herbalaria is an extension of me," Pacifar said, "And with it, I'm reaching out to kindred spirits as a healer, and making available the medicines that were given to me by my own ancestors."
Follow NBC Asian America on Facebook, Twitter, Instagram and Tumblr.
Correction (Dec. 10, 2018, 2:30 p.m. ET): An earlier version of this article misspelled the name of the Wilmington University business economics professor. He is Roger Lee Mendoza, not Medoza.