One of former New York Police Department (NYPD) Officer Peter Liang's attorneys questioned a juror in court Wednesday afternoon over his alleged Facebook shares that were critical of police and about accusations he was untruthful during jury selection when he said no one in his close family had ever been accused of a crime.
Juror 9, 62-year-old Michael Vargas, took the witness stand before Justice Danny Chun in State Supreme Court in Brooklyn a week after Liang's attorneys, Paul Shechtman and Gabriel J. Chin, filed a motion asking for a new trial based on the allegations. Liang's attorneys wrapped up their questioning of Vargas late Wednesday afternoon, and prosecutors are expected to cross examine him tomorrow.
Liang's sentencing, originally scheduled for Thursday, April 14, was postponed until and is expected to take place on Tuesday, April 19.
RELATED: Lawyers for Ex-Cop Peter Liang File for New Trial, Allege Juror Misconduct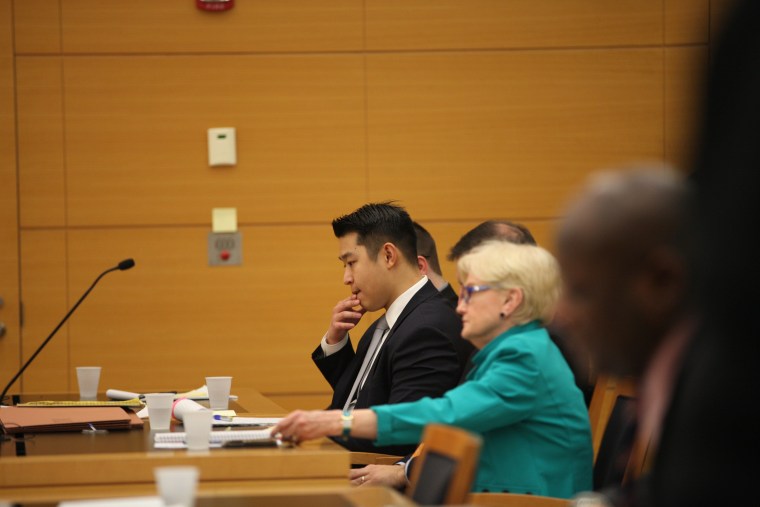 Vargas, according to the defense motion, told the New York Daily News during an interview that his father, convicted of manslaughter, had served more than seven years in prison for "accidentally shooting a friend." Shechtman and Chin argue Vargas was untruthful when he did not disclose this detail when asked at Liang's jury selection.
The Daily News also reported that Vargas had mentioned his father's manslaughter conviction when questioned to serve on a different jury for a homicide trial the same day, a point Shechtman challenged Vargas on at Wednesday's hearing.
Vargas said he didn't know for a fact whether his father was convicted of manslaughter. "I do not know what happened," he said. "I was young, I was sheltered."
Liang, 28, was convicted of second-degree manslaughter and official misconduct for fatally shooting Akai Gurley in an unlit stairwell of a Brooklyn housing project in November 2014. Liang testified he was startled by a sound and fired accidentally, the bullet ricocheting off the wall and striking Gurley. But prosecutors argued Liang was reckless and never stepped in to perform CPR on Gurley who lay dying.
RELATED: Former NYPD Cop Peter Liang's Guilty Verdict Leaves a Community Divided
Dressed in a black T-shirt and a black leather vest, Vargas was combative for much of his testimony, saying he was unaware of details of his father's crime. He became defensive when Shechtman inquired about posts he had allegedly shared on Facebook in 2014, including a video of a police officer punching a woman. The caption reads, "Are the police a legal gang?"
"I share a lot of things," Vargas said about his Facebook account, adding, "I share things that are sensitive to me."
Shechtman also brought up an image Vargas allegedly posted of a police officer choking a woman, accompanied with the words, "Every time police kill an unarmed person they bring this country one step closer to revolution." He asked Vargas, who testified he also shared posts supportive of police, if he thought he should have told Chun during jury selection about his views.
"I don't get it," he replied. Vargas later added: "I don't think that's relevant to this case."
RELATED: Ex-Cop Peter Liang Apologizes to Akai Gurley's Domestic Partner in Meeting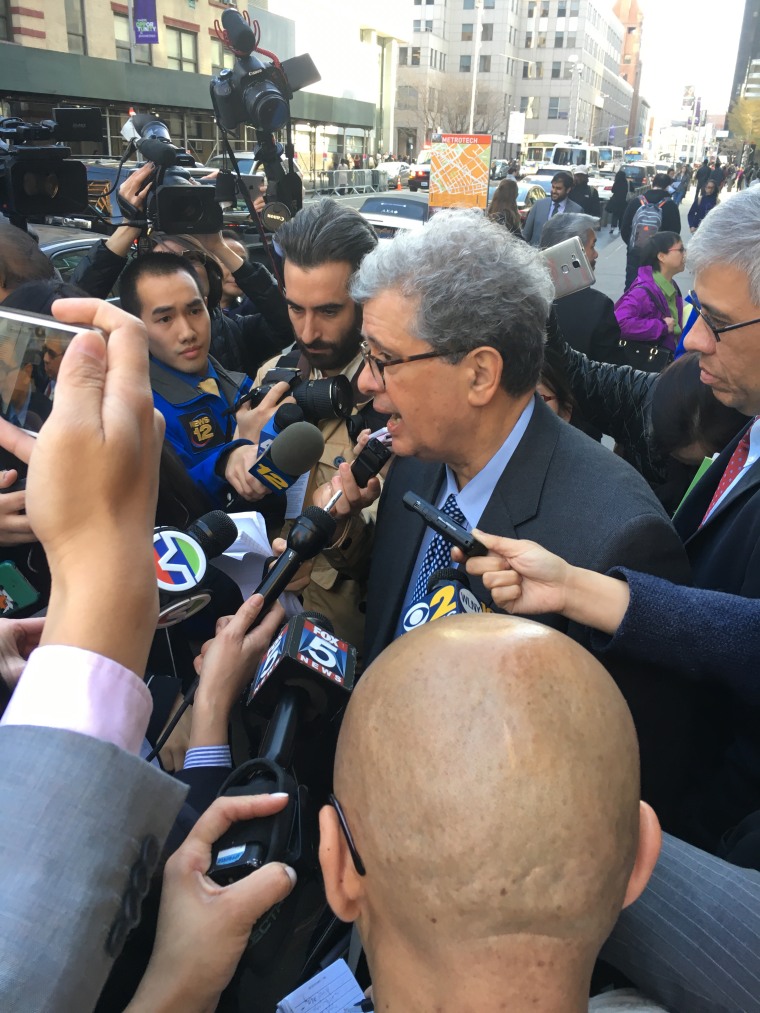 At a news conference outside the courthouse after the hearing, Shechtman told reporters: "I think we showed today that Mr. Vargas is not an impartial juror, that he's got a strong anti-cop bias, and sad to say, I think we showed he's not an honest man."
Liang faces up to 15 years in prison when sentenced next week. Last month, Brooklyn District Attorney Ken Thompson recommended that Liang be spared jail time and instead be given five years probation, 500 hours of community service, and six months of home confinement.
Follow NBC Asian America on Facebook, Twitter, Instagram, and Tumblr.