The Korean-American family that was the target of racially-offensive language by a Louisville assistant county attorney says his suspension doesn't go far enough.
"Termination would be the right thing to do," Mimi Hwang, 30, told NBC News today after hearing that Karl Price, an assistant prosecuting attorney in Jefferson County, Kentucky had been suspended without pay.
Price was reprimanded by the Jefferson County Attorney's Office this week after a letter from his private practice surfaced in which he referred to the Hwang family as "greedy foreigners," and asserted they were "relying on some ancient Asian principle" in refusing to issue a refund. Price defended his comments to local press by saying, "I don't know them to be American citizens...Some of these individuals may be illegal aliens...[i]f I offended anyone, I apologize...[t]hat was not my intent."
The Hwangs are all naturalized American citizens. Mimi Hwang is a graduate of San Jose State and a black belt in Tae Kwon do. She is the oldest daughter of Jung Oh Hwang, a South Korean Silver Medalist in the 1984 Olympics. The family has run a large martial arts academy in the Louisville area since the late '90s.
Last year, the Hwangs became involved in a payment dispute after a student cancelled his lesson plans. The family of the student contacted Price's private practice. When Price wrote a letter to the Hwangs' attorney using insensitive language, Mimi Hwang took to social media and the story snowballed.
According to local reports, Price was previously accused of calling a defendant a homophobic slur in 2009.
"I sure hope the second time, they will do a more thorough investigation and do the right thing for our community by firing him," said Hwang.
Price has been officially reprimanded and ordered to attend sensitivity training.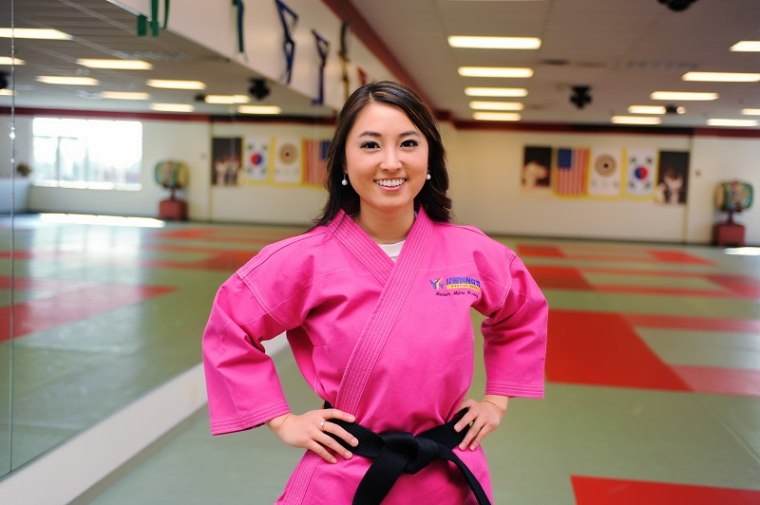 IN-DEPTH:
SOCIAL: