A 17-year-old Tennessee walking horse owned by a family in Nashville, Tennessee, was found shot to death, "execution style," on their farm Tuesday morning.
"She had a bullet hole right here in the temple, small hole, and we were devastated by that," owner Devinder Sandhu, who is Sikh and wears a turban and beard as articles of his faith, told NBC affiliate WSMV. "I hate to think there would be a hate crime directed against me who's been part of this community."
The horse was a family pet named Misty Blue after the misty morning that she was born on the family's farm, where she grew up with the family's children. "She was a Tennessee walking horse, a natural, big, broad," Sandhu said. "She always greeted us with her personality. She had a huge personality. She was our joy."
The killer would have had to drive a mile down a dead-end private road to reach her, and the family said that she would have likely walked up to anyone who approached. Nashville's north precinct detectives and the department's specialized investigations unit, which examines possible hate crimes, are both working on the case, the Nashville Police Department confirmed to NBC News.
RELATED: Hate Attacks on Muslims in U.S. Spike After Recent Acts of Terrorism
Although Sikhs have lived in America for over 125 years, bullying and hate violence have increased in recent years, according to advocates, because the turbans and beards required by their faith lead people to mistakenly associate them with stereotypes of terrorists.
Crimestoppers and the family are both offering rewards for information that leads to an arrest. The family has also set up a fundraising page to try to match their $5000 reward. That $5000 goal was surpassed in one day.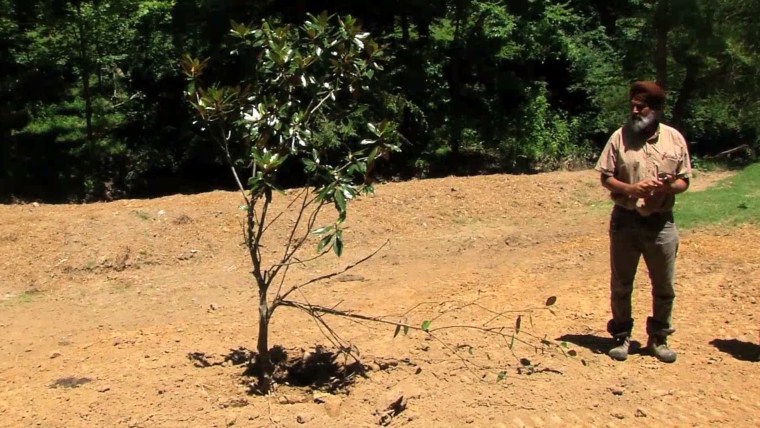 Sandhu told NBC affiliate WSMV that he planted a tree at the spot the horse was buried, "We just want to remember her with a beautiful flowering tree. That flower just bloomed yesterday. I believe in people. I believe in the good in people. I can't fathom it. I've tried to reach deep to try to see why anybody would do anything to such a beautiful, majestic, even sacred animal."
Follow NBC Asian America on Facebook, Twitter, Instagram, and Tumblr.