Ms. Marvel, a year-old addition to the Marvel Cinematic Universe, will have an untimely death in an upcoming comic book, and fans are not impressed.
"Spider-Man #26," which will be released on May 31, will follow Ms. Marvel as she saves the universe, alongside Spider-Man, and her heroic death, according to Marvel this week.
Ms. Marvel, whose real name is Kamala Khan, is the Marvel universe's first Muslim superhero and a mentee of Captain Marvel. Kamala entered the universe with her standalone comic series, which was first released in 2013.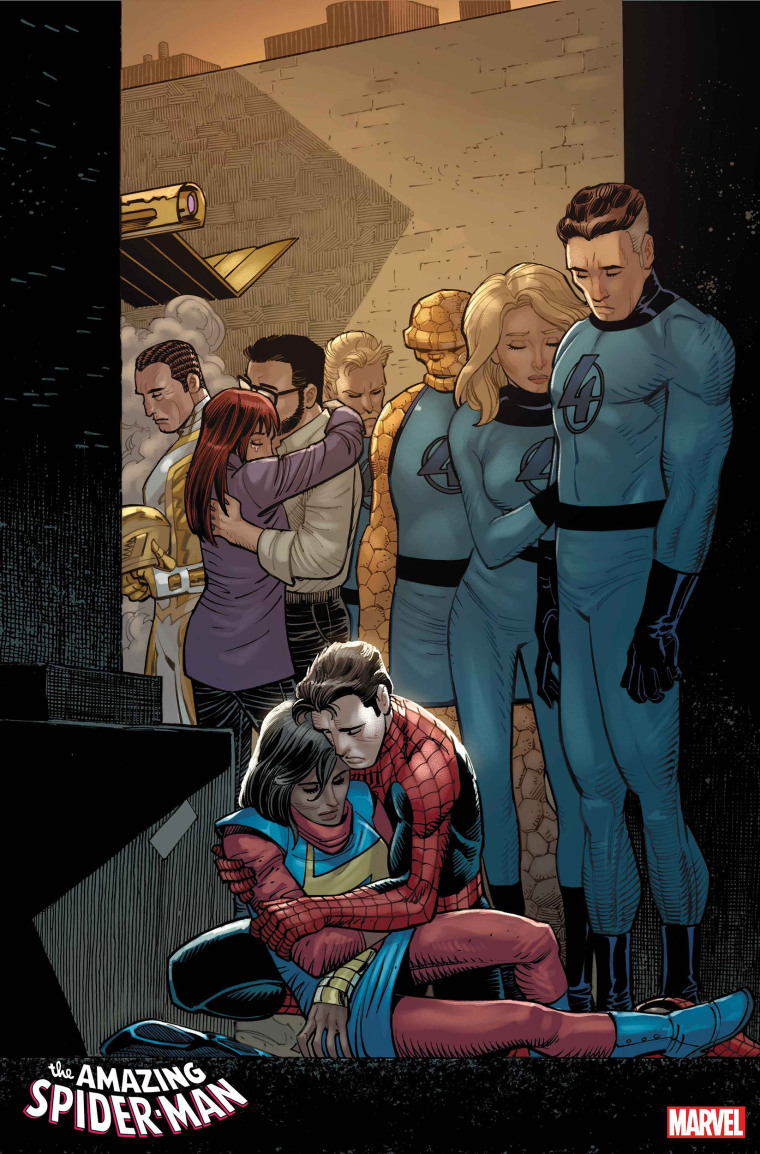 The announcement comes nearly a year after the debut of her Disney+ series. Kamala, who is obsessed with the Avengers, struggled to fit in at school and home until she's endowed with superpowers.
She plays a major role in the current "Amazing Spider-Man" comic run by writer Zeb Wells and artist John Romita Jr. In the 2022 storyline, Kamala interns at Oscorp Industries to keep an eye on the conglomerate's owner and Spider-Man's enemy, Norman Osborn — the Green Goblin.
Marvel also announced that the comic "Fallen Friend: The Death of Ms. Marvel" will be released in July and serve as a tribute to Kamala and highlight her death's impact on the Marvel universe. 
"The heart of the Marvel Universe has stopped beating," Marvel said in a release. "Now join the other heroes of the Marvel Universe, the creators of Ms. Marvel, and comic fans everywhere in honoring and remembering one of Marvel's brightest stars."
The news came as a surprise since "The Marvels," a film starring Kamala (Iman Vellani), is set to debut in November.
Online users were disappointed and confused by the decision to kill the only Muslim superhero in the Marvel lineup.
One Twitter user was disappointed with Marvel for "killing off ms marvel, one of the most famous faces of diversity in comics and a frontrunner for an entire generation of diverse heroes to prop up" Spider-Man, a white male character.
Others echoed similar points and overall frustration with her sudden death.
Marvel declined to comment.Ms. Marvel's debut in the Marvel Universe last year was a significant milestone for Muslim fans. The Disney+ series found ways to normalize everyday experiences for Muslim Americans. 
"For many of us, this is the very first time we've ever had the opportunity to see a glimpse of our lives on screen," Sakeina Syed, a freelance writer, previously told NBC News. "From the first episode, the series features so many tiny details that I could never have imagined. Hearing Islamic terms like bismillah, meaning 'in the name of God,' in the episode was something I couldn't possibly have imagined."